Top 10 award-winning luxury spirits
By Nicola Carruthers
As consumers trade up to higher-end products, our latest taste test sought to assess super-premium-plus spirits to see if they offer liquid worthy of their price points. We present the bottlings deemed exceptional by a panel of judges.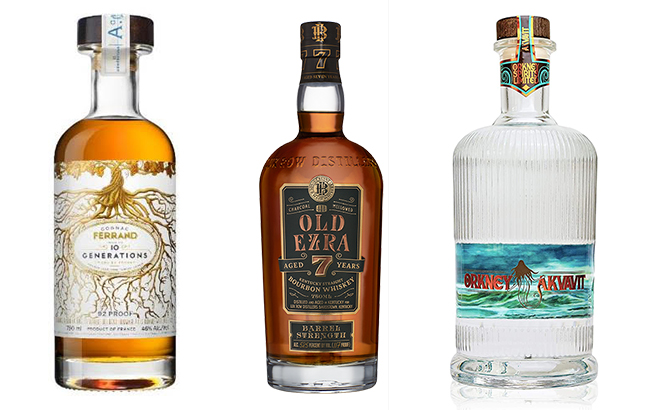 Every year, The Luxury Masters assesses entries across the super‐premium and ultra‐premium spirits sectors and awards Master, Gold and Silver medals to worthy products.
The 2020 edition of the competition saw 15 Master medals go to products across categories such as American whiskey, Cognac, Scotch and vodka. One product was also awarded the esteemed title of Taste Master, making it the cream of the crop of this year's blind tasting.
As has become the norm this year due to the pandemic, The Luxury Masters 2020 competition was held virtually over two days via Skype with judges tasting the bottlings blind from their homes.
Click through the following pages to see 10 of the highest-scoring bottlings from this year's competition. 
Uncle Nearest 1856 Premium Aged Whiskey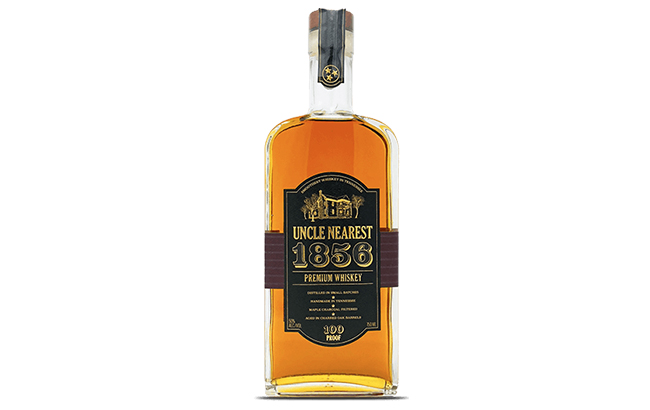 Price: £55 (US$72)
A tasting of super-premium Tennessee whiskeys saw a Master medal go to Uncle Nearest 1856 Premium Aged Whiskey.
The judges enjoyed the "pleasant sweetness and nuttiness" on the nose, leading to "raisins, almond, marzipan and a bit of cherry". One member of the panel described the overall product as "complex and robust".
The expression is made using a combination of corn and rye, and is put through the Lincoln County Process before being aged in new American oak barrels.
Corralejo Blanco Tequila

Price: £26 (US$33.60)
The only Master-winning Tequila in the competition was Fraternity Spirits' Corralejo Blanco Tequila.
Storming to success in the ultra-premium blanco round, the expression was said to be "loud and proud, with lovely lime vibes".
Corralejo Blanco is a 100% blue agave Tequila bottled at 38% ABV.
Courvoisier Cognac XO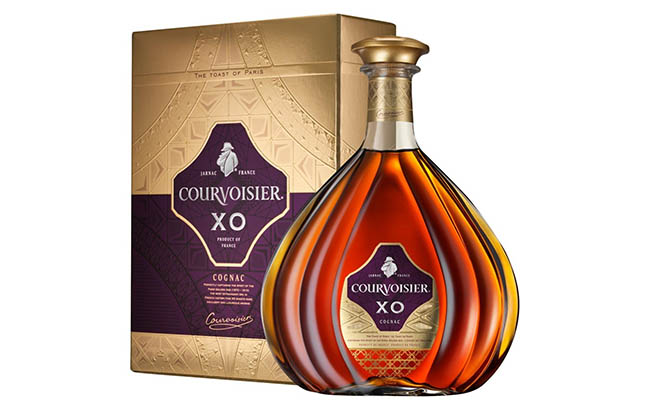 Price: £95 (US$123)
A Master Cognac was discovered in the Cognac XO – Ultra Premium round: Courvoisier XO. This expression was praised for its notes of "red berries" and a "pleasant dry tannic note that lingers on and on and on".
The 40% ABV Cognac contains long-aged eaux-de-vie from Grande and Petite Champagne.
Courvoisier's history stretches back to the early 19th century. Since 2014, the brand has been under the ownership of Maker's Mark producer Beam Suntory.
Glenmorangie Grand Vintage 1996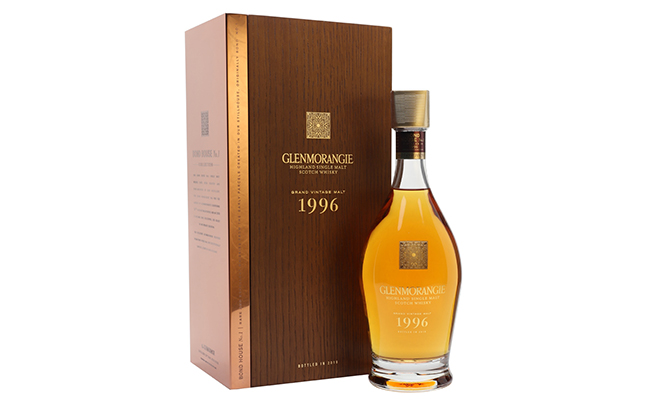 Price: £595 (US$769)
The Glenmorangie Company secured two Masters for its Scotch whiskies in the ultra-premium single malt flight.
Master-winning Glenmorangie Grand Vintage 1996 was described as being "beautifully nuanced with tropical fruit, mango, pineapple – rich and complex with plenty to explore".
The Highland single malt was matured for 23 years before being bottled in 2019.
Old Ezra 7 Years Old Kentucky Straight Bourbon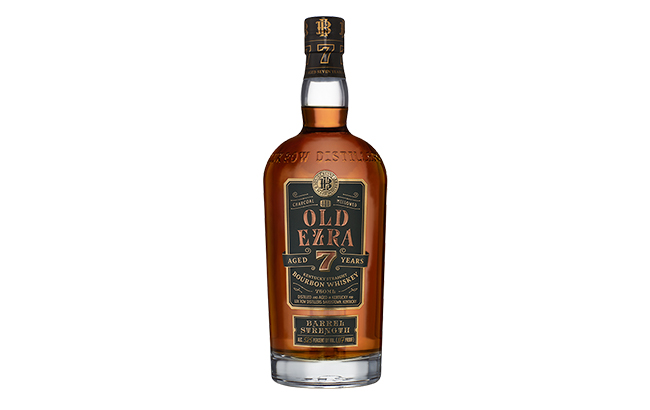 Price: £42 (US$54)
A flight of Bourbon – Super Premium saw a Master medal go to Old Ezra 7 Years Old Kentucky Straight Bourbon. Tasting notes included "peanut butter brittle" aromas leading to "citrus, almost floral flavours" on the palate.
The sour mash Bourbon is aged for seven years in new white charred oak barrels and then bottled at a barrel strength of 117 proof (58.5% ABV).
The expression also secured the top title of Taste Master, following a retaste of all the Master medallists at the end of the competition.
Orkney Akvavit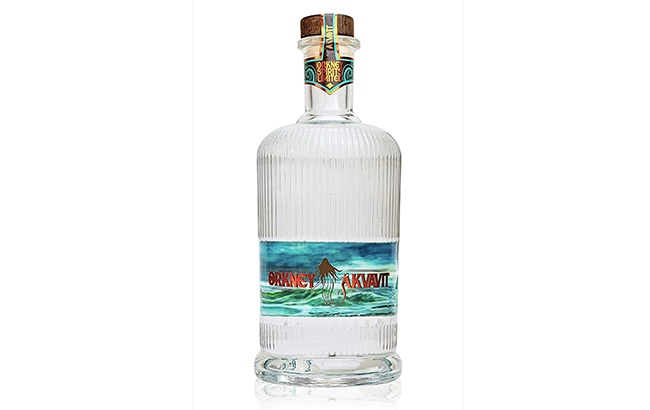 Price: £38 (US$49)
A tasting of speciality spirits saw a Master medal go to Orkney Akvavit from Orkney Spirits.
One judge said of the aquavit: "It's like Christmas in a glass; such good value for money."
Described as Scotland's first aquavit, the expression has been distilled eight times and made with botanicals such as such as caraway, citrus and rosehips.
Royal Mash Vodka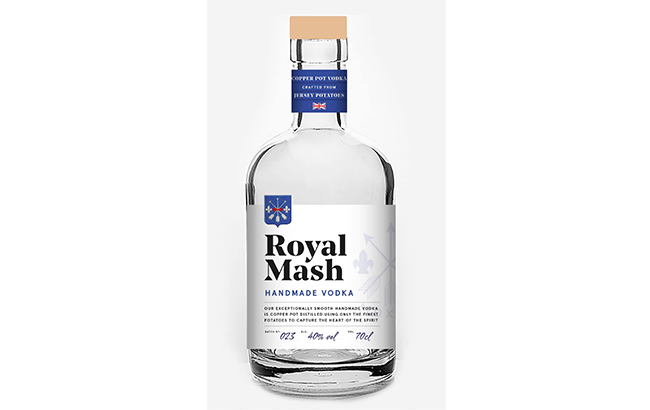 Price: £38.50 (US$50)
During the ultra-premium vodka flight, Royal Mash secured a Master medal after it impressed judges with its "engaging nose, some salinity and some dry grain notes" and "good complexity".
Bottled at 40% ABV, Royal Mash is an ultra-premium vodka produced from potatoes.
Aura Teranino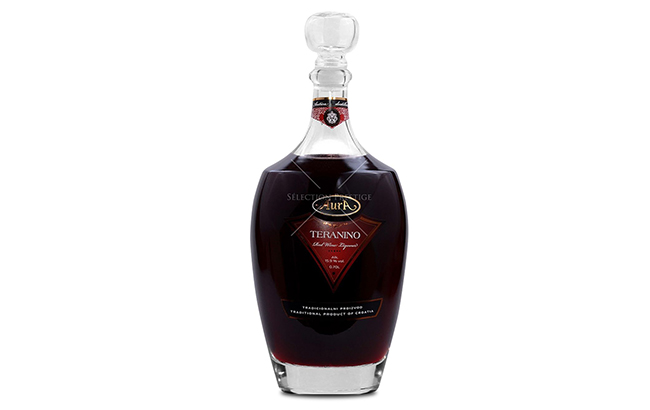 Price: £18 (US$23)
The only liqueur to grab a Master medal during the competition was super-premium product Aura Teranino
The red wine liqueur was applauded for its "mulled wine nose, spice, cinnamon, cloves and nutmeg".
The 15.9% ABV expression combines Teran red wine and fruit brandy made with 10 different herbs.
Tiger Gin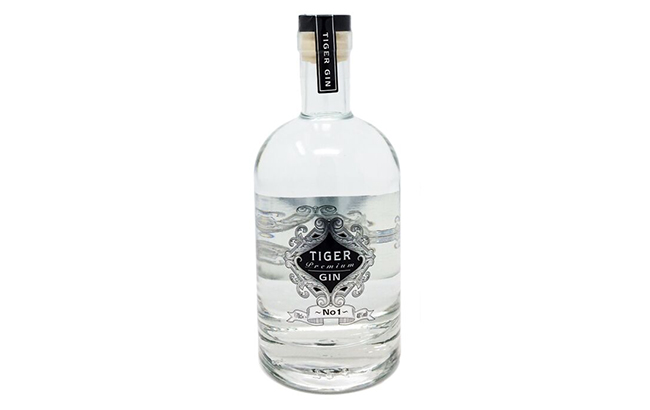 Price: £36 (US$46.50)
Moving onto gin and a Master medal was given in the super‐premium heat to Tiger Gin.
The expression was lauded for its "complex, fragrant nose, beautiful complexity on the palate" and "fantastic warmth lingering on the finish".
The gin is made using botanicals such as juniper, coriander, angelica root, lemon peel, cassia bark and nutmeg.
Pierre Ferrand 10 Générations
Price: £37 (US$48)
In the Cognac VSOP – Super Premium flight, Maison Ferrand took home a Master for its Pierre Ferrand 10 Générations.
The Cognac presented flavours of "rich fruit cake, apple spice and raisin" and was described as being "complex, well rounded with good balance and a lingering finish".
The 40% ABV expression uses grapes grown exclusively on vines in the Agneac region in the heart of Grande Champagne.