The challenges facing American whiskey investments
By Nicola Carruthers
Large drinks groups have bought into American whiskey in recent months, but with the US suffering during the Covid-19 pandemic some of their schemes are on hold. Unfortunately, smaller players may be hit hardest.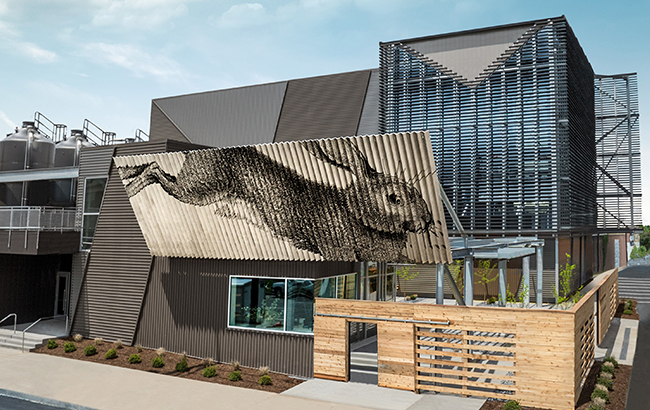 *This feature was originally published in the August 2020 issue of The Spirits Business
The American whiskey category has been enjoying a resurgence in recent years, led by innovation from distillers of all sizes and growing consumer interest. The category is not without its challenges, as punitive tariffs and the ongoing coronavirus pandemic threaten American whiskey's upward trajectory.
Regardless, investment continues to be poured into the industry as international players and entrepreneurs look to capitalise on growing demand. Major players such as Diageo and Beam Suntory have made multi‐million‐dollar investments in the sector over the past few years, while Pernod Ricard sought to strengthen its presence in the category with an acquisition spree in 2019.
According to figures from trade body the Distilled Spirits Council of the United States (Discus), American whiskey was one of the key drivers for spirits growth in the US last year, with the sector growing by 10.8% to US$4 billion. Discus said the growth reflected Americans' increased interest in premium products over the past five years, with premium‐and‐above brands driving growth. In 2019, premium brands rose by 37% and super‐premium brands grew by 147%.
One company that is betting big on Bourbon is Jim Beam owner Beam Suntory. In July, the company announced plans to build a new distillery in Kentucky. Work is under way on the Fred B Noe Craft Distillery in Clermont, Kentucky, which is expected to open next year. The plans are part of a US$60m investment to bring back the James B Beam Distilling Co in Clermont. The site will produce small batch Bourbons including Booker's and Baker's, as well as Legent and Little Book.
Malini Patel, managing director of James B Beam Distilling Co, says: "The Jim Beam American Stillhouse has been an important gateway to the Kentucky Bourbon Trail since it opened in 2012. We saw an opportunity to elevate our experience, giving Bourbon fans a reason to visit again and again."
Patel says the new distillery will allow Beam Suntory to boost its "capabilities in innovation, premiumisation and education", as well as improve the firm's hospitality offerings. The site will "add flexibility and additional technology for future expansion for innovation" she says, and provide a place for eighth generation Beam distiller Freddie Noe to "create and redefine the future of American whiskey" and "take small batch and limited edition releases into new directions".
Bulleit Bourbon owner Diageo is also in the process of building a US$130m distillery in Lebanon, Kentucky. The facility will be the company's first carbon‐neutral site and will distil Bulleit alongside a variety of Bourbon and American whiskey brands. The distillery will have the capacity to produce up to 10m proof gallons per year.
PROMISING SECTOR
American whiskey is also a promising sector for Pernod Ricard, which made a number of moves in the category last year. In 2019 alone, the group acquired Texas‐based Firestone & Robertson Distilling Co, maker of TX whiskey, as well as Kentucky Bourbon producer Rabbit Hole and US drinks group Castle Brands, maker of Jefferson's Bourbon.
The firm had acquired West Virginia whiskey producer Smooth Ambler in 2017, marking the French group's return to the American whiskey market following the sale of Wild Turkey to Campari Group in 2009. Daniel Clarke, vice president of marketing, new brand ventures at Pernod Ricard, says the group "absolutely recognised" that it came "a bit later into American whiskey" than its competitors Diageo and Beam Suntory.
The acquisitions, like the group's recent purchase spree in gin, are part of Pernod Ricard's Transform and Accelerate strategic plan, and all fit within the super‐premium and ultra‐premium segments, Clarke notes. "These segments are growing four times the rate of the market for spirits in general," he adds, and are "quite undeveloped".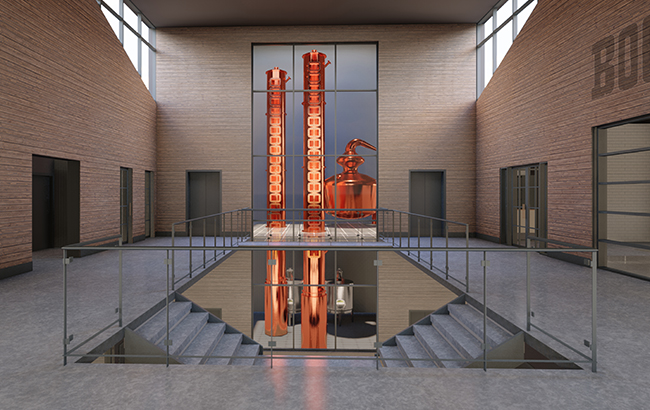 To "win in the US" and solidify the firm's presence globally, the group needed a "strong position" in American whiskey, Clarke says of the acquisition splurge. "We really think there's a lot of American whiskey and Bourbon consumers with different interests and needs," he explains. In the current climate, Clarke says the focus will be on growing the brands in the off‐trade, and "leveraging digital to bring the experience to consumers at home". Clarke also says there is an "innovation pipeline" for all of the brands, and the group has individual plans to ensure "production can keep up with demand".
Kentucky‐based Heaven Hill Brands has also forged ahead with its multi‐year investment plans, which includes a US$17.5m renovation, expansion and rebrand of the Bourbon Heritage Center, Heaven Hill's Kentucky Bourbon Trail visitor experience that launched in 2004. The expansion of the Bourbon Heritage Centre is due to be completed in early spring 2021. The plans aim to expand production capacity and modernise facilities at the Bardstown site. As part of the US$65m figure, US$47.5m will be used to expand production capacity, with new barrel warehousing, a bottling line and equipment upgrades, as well as increased holdings of ageing Bourbon.
The first phase, which was completed last November, included three tasting rooms, with each area focusing on a Heaven Hill brand or story. Phase two will include new exhibits that will tell the story of Heaven Hill Distillery. There will also be an interactive classroom‐style tasting room and lab, and a rooftop restaurant and bar.
While major players seek to increase capacity by moving to a larger site or expanding their current premises, smaller startups are also looking to move into the sector, with grand distillery plans.
BIG AMBITIONS
One firm with big ambitions is American whiskey brand Uncle Nearest, which opened its distillery in Shelbyville, Tennessee, last September. The distillery is named after the first known African‐American master distiller, Nathan 'Nearest' Green. The brand's founder, Fawn Weaver, says the distillery's investment totalled US$50m.
The first phase of the site included a retail store, a bottling house and the Tennessee Walking Horse experience, where visitors can learn the history of the equine breed. The distillery hopes to complete its second phase, which includes a tasting room, an equestrian centre and a heritage hall, by May 2021. Phase three, which will include four 20,000‐barrel warehouses, and phase four, which will include the building of a golf course, will also be completed over the next few years.
Weaver hopes the site will become "one of the most popular destinations in Tennessee", and it is expected to attract more than a million visitors annually. The site has been closed since the middle of March because of the pandemic and will only reopen to visitors "once we have a vaccine", says Weaver. The Uncle Nearest range is currently made in Columbia, Tennessee, and co‐distilled by the Tennessee Distilling Group.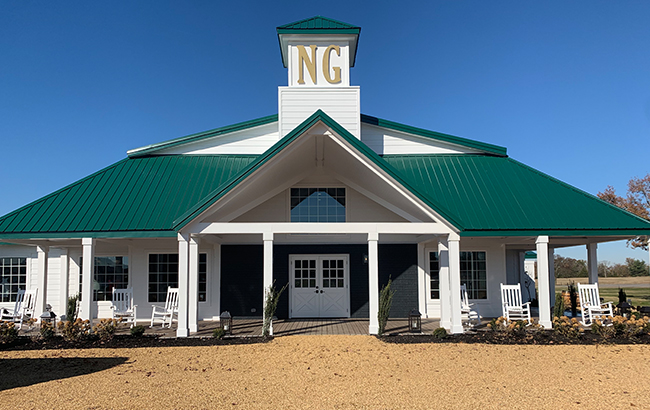 Raising capital to build a distillery has also been a huge challenge for Jim Rutledge, the former master distiller of Four Roses Bourbon. Rutledge announced plans to open his JW Rutledge Distillery in 2016, but "Covid‐ 19 has put everything at a standstill, and quite a few investors needed their money back", says Rutledge. The firm has been "approached by several other groups but made no commitments yet". In the interim, Rutledge has done some consulting work and developed new brands, including Cream of Kentucky Bourbon and High Plains Bourbon. Rutledge has his sights set on three potential sites in Kentucky for the distillery, which will produce Bourbon and rye whiskey once the site gains the funding to begin construction.
The pandemic also halted plans to build the US$5.4m Fresh Bourbon Distilling Co in Lexington, Kentucky. The 35,000sq ft site was due to break ground this summer but has been pushed back to the end of the year, according to Sean Edwards, the distillery's co‐ founder. Edwards and his wife, Tia, had invested US$200,000 in the distillery and hoped to raise US$10m through its latest round of funding, but the pandemic "shut everything down". The pair have now started speaking again with potential investors. The site's first product will be a Bourbon and there are plans to make other whiskeys, as well as a gin.
Having the ability to expand is also crucial for US drinks firm Luxco, which opened Lux Row Distillers in Bardstown, Kentucky, at the start of 2018, following a US$35m investment. The site is the home of Luxco's Bourbon business, which includes the Rebel Yell, Ezra Brooks, Blood Oath and David Nicholson brands. The firm has almost completed construction on its fourth barrel warehouse, and will likely start building a fifth, Luxco's international sales director, Greg Mefford, says. While the producer has no plans to expand, Mefford says the group can "very easily add a second still, build more barrel warehouses and double capacity". Lux Row has capacity for 29,000 barrels a year with the ability to double that number, Mefford adds.
This year, Luxco revived the Davies County Bourbon brand, which consists of three variants including an expression finished for six months in barrels first used to age Napa Valley Cabernet, and another Bourbon finished for six months in French oak barrels. The firm also plans to release a Rebel Yell Bourbon finished in Cognac casks this year.
But will major investment into expanding visitor centres and building state‐of‐the‐art distilleries be wasted in the current climate? The pandemic is expected to have a huge impact on the lucrative tourism sector, particularly during the summer months, as restrictions on travel remain and consumer confidence levels waver.
"While 2020 isn't turning out to be the year that any of us had planned, we believe we are well positioned to emerge strong from this crisis – and we're making the right investments to do that," insists Patel. "We are still bullish about the growth of Bourbon, and believe it has the potential to become the world's whiskey. To secure that ambition, we're continuing to invest ahead of growth, ensuring we will be able to meet demand."
Susan Wahl, Heaven Hill Distillery's group product director, echoes Patel. She says: "While we know numbers for 2020 will not show the anticipated growth for the year, we are committed to the sustained growth of Bourbon tourism and American whiskey education for the consumer."
The pandemic looks likely to have a larger impact on the smaller players as major firms forge on with expansion plans. Mefford believes the rapid expansion of craft distilleries in the US will plateau in the current climate. He says: "The ones that are suffering the most are the smaller guys. Now would not be the time to build a small‐time craft distillery. You might be able to acquire one for cheap and start over."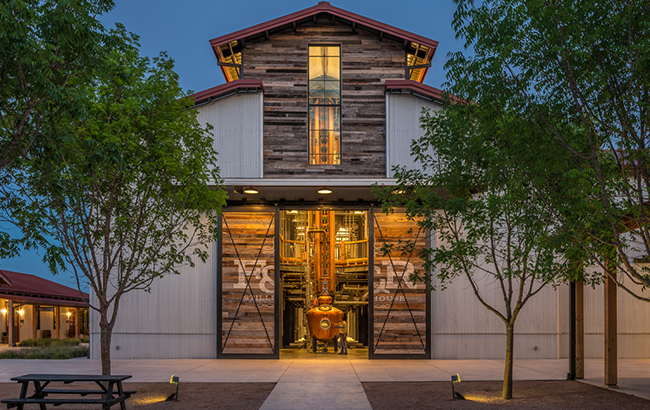 PHASED REOPENING
As lockdown restrictions relax in some US states, some whiskey distilleries are carefully moving forward with reopening plans. In July, Beam Suntory began a phased reopening of its visitor experiences in Kentucky, with capacity limits and more safety measures. Sazerac also reopened its Kentucky distilleries Buffalo Trace and Barton 1792 to the public last month, with expanded visitor centres.
Lux Row Distillers reopened on 16 June, allowing in smaller groups of 10 people, but the firm has stopped operating private tours. Mefford says: "That hurts, especially in the summer months. The Bourbon trail has seen rapid expansion, with visitor numbers doubling or even tripling since five years ago. The pandemic will definitely curb it."
But despite the American whiskey boom, Bourbon has not yet reached its sales peak of the 1970s according to Wahl. She says: "We still haven't reached the peak volume Bourbon was seeing in the 1970s. Per‐capita consumption was also much lower, so the opportunity for even more growth is there." Wahl notes that a near‐term challenge for the category is "continuing to understand the new landscape of consumer behaviour as it rapidly changes among the global pandemic".
Rutledge is confident that investment in the category will continue. "It's one industry that has survived the great recession, and it's done well through Covid‐19," he says. "We will continue the growth of the past 10 or 15 years. We're still at the point where we're just catching up from where the Bourbon industry was in the late 1960s/70s. The number of barrels ageing in 1968 reached the peak then it started dropping for about 20 years and levelled out. Back then about 10% of the barrels were targeted for export markets. Today it's 40%. We've got a long, long way to go before we reach the peak and level out. I have no concerns about that. The future looks very bright for the industry."
The pandemic is not the only issue shaking the industry. US president Donald Trump's trade war is also wreaking havoc on distillers. Following Trump's steel and aluminium tariffs in 2018, the EU and other nations fought back with their own punitive measures, catching American whiskey in the firing line.
LOSING CUSTOMERS
In the wake of the tit‐for‐tat tariffs, Patel is concerned about losing customers to other spirits categories. She says: "Retaliatory tariffs clearly make our products less competitive and encourage consumers to explore other non‐US spirits categories. These tariffs have slowed momentum in key markets such as Germany and the UK, and threaten a great American export success story."
Luxco's Mefford said craft distillers are paying the biggest price when it comes to the tariffs. "They don't have the economy of scale like Brown‐Forman or Diageo with a broader portfolio. If you're a smaller, independent producer, it's added to your pricing and it becomes very difficult to sell. It's a problem for us because it takes away money that we could invest in the brand. We've chosen to absorb as much of the tariff as we can so the pricing for importers and consumers doesn't change. That can't happen forever."