Smokehead plans Halloween push in UK
Ian Macleod Distillers-owned Islay single malt Smokehead has created window displays and signature serves to drive sales in the UK ahead of Halloween.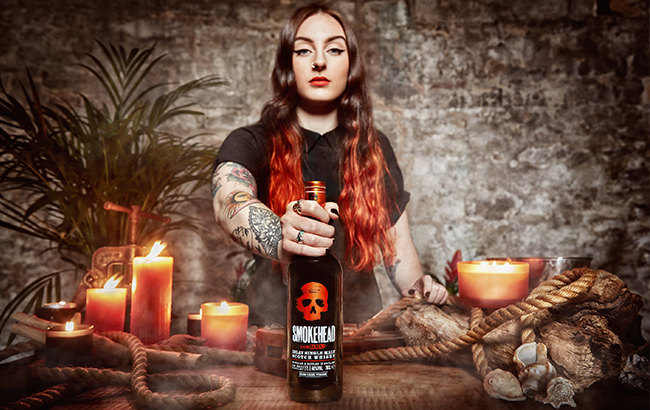 The whisky brand has unveiled Smokehead-themed Halloween window displays in specialist alcohol stores across the UK.
Smokehead said UK bars and retailers have stocked up on its core Islay single malt, High Voltage, Sherry Bomb and Rum Rebel expressions in time for Halloween on 31 October.
Furthermore, Smokehead has teamed up with its partner bars to offer the Freakishly Tasting Halloween Cocktail range, which include the Killer Kimchi, Don't Bite Snow White and the Frankenshake. Cocktail recipes are available on the brand's Youtube page.
Iain Weir, Smokehead brand director, said: "Just like Halloween, Smokehead is not for everyone. We're looking to cause a spooky stir in the trade this Halloween with our eye-popping off-trade window displays and scarily tasty cocktails.
"Obviously there have been and may well be further restrictions in the on-trade, but we've had a strong year for Smokehead under tough conditions. We're delighted to see such an eager and enthusiastic response to Smokehead from the trade and will obviously continue to support our partners where we possibly can.
"We believe this brand is custom-built for Halloween, and I'm sure our ever-growing tribe of Smokeheads would agree with us."
To see how to make the Frankenshake, check out the video below.