Richard Paterson joins Wolfcraig Distillery
By Nicola Carruthers
The new Wolfcraig Distillery, co-founded by former Whyte & Mackay chief executive Michael Lunn, has appointed Richard Paterson as master blender.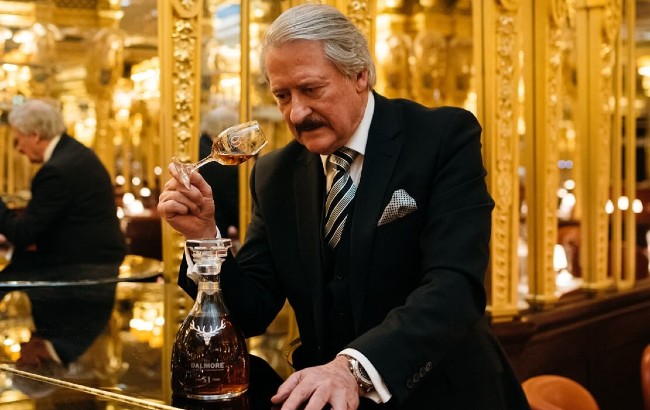 Michael Lunn and co-directors John Moore and Jamie Lunn revealed plans to build the new £15 million (US$19m) Scotch whisky distillery near Stirling last month. The site is subject to planning approval with construction expected to begin in spring 2021.
"We are honoured and proud to welcome Richard as Wolfcraig's master blender," said Michael Lunn. "Together with our already formidable team his knowledge, commitment and long-term vision will help establish the Wolfcraig brand both at home and internationally."
After 50 years with Whyte & Mackay, Paterson recently stepped back from his day-to-day involvement across the company's whisky portfolio to focus on The Dalmore. The move also allowed him to pursue other interests.
Paterson's passion for Scotch attracted him to the Wolfcraig project, where he will be able to play a key role in establishing the new Highland distillery.
"This will be an opportunity for me to use all the knowledge I have learned over 55 years in the business to create a truly exceptional Highland single malt, one that can be enjoyed the world over," said Paterson.
Paterson will work alongside the management team, which includes Dr Alan Rutherford OBE, a former production director at Diageo; Iain Lochhead, former Bacardi UK operations director; and Ian Macmillan, the former master distiller of Lowland distillery Bladnoch.
The Wolfcraig Distillery project will incorporate a distillery, an interactive, education-focused visitor attraction, private tasting room and a 180-cover bistro restaurant and bar.
The facility will have the capacity to produce up to 1.5m litres of spirit per year and will make premium Wolfcraig Highland single malt Scotch whisky and a range of spirits.