Patrón marks Day of the Dead with limited edition bottle
By Owen Bellwood
To celebrate Mexican festival Day of the Dead in November, Bacardi-owned Patrón Tequila has created a limited edition bottle design and themed cocktails.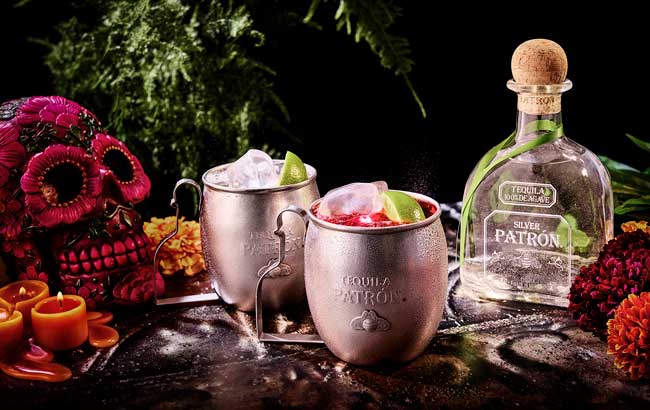 Day of the Dead, also known as Día de Muertos in Spanish, sees families and friends come together to remember and celebrate those who have died.
Falling on 1 and 2 November, the festival sees families across Mexico honour their loved ones with offerings and decorations throughout their homes, including marigold flowers, sugar skulls and papel picado – brightly coloured flags.
To mark the annual festival, Patrón and personalisation store Inkd created a limited edition bottle design featuring symbols of the festival, such as butterflies, colourful marigolds and sugar skulls.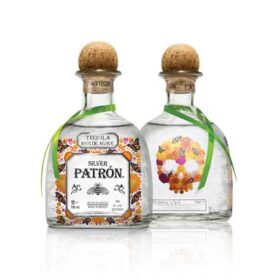 The limited edition bottle is available to buy through Harvey Nichols and the Inkd website, priced from £55 (US$72).
In Mexico, the Tequila brand will celebrate the Mexican holiday through partnerships with bars across the country to serve themed cocktails.
Through a digital rate of sale programme, said to be the first of its kind in Mexico, Patrón has partnered with bars across the country to offer a 'Buy One, Gift One' service on a selection of Day of the Dead-themed cocktails.
Consumers will be able to find out more about the offer across social media, as well as on a Day of the Dead-inspired Patrón box sleeve sold exclusively in the off-trade.
Matthew Sykes, senior director of international marketing for Patrón Tequila, said: "As the home place and heart-beat of Patrón Tequila, Mexico, its people and culture are the core of who we are and what we do.
"Due to its iconic symbolism and intriguing history, Día de Muertos has gradually gained momentum to become an occasion on the global calendar for many consumers. This year, we continue to raise awareness of this moment that matters by working with our trade partners to provide consumers with traditional elements, inspiration and innovative tools to embrace the festivity in the comfort of their homes and raise a glass with us."