Glenfiddich debuts Where Next? campaign
William Grant & Sons has launched its Where Next? campaign for single malt Scotch Glenfiddich, which uses the brand's stag symbol to encourage consumers to embrace challenges.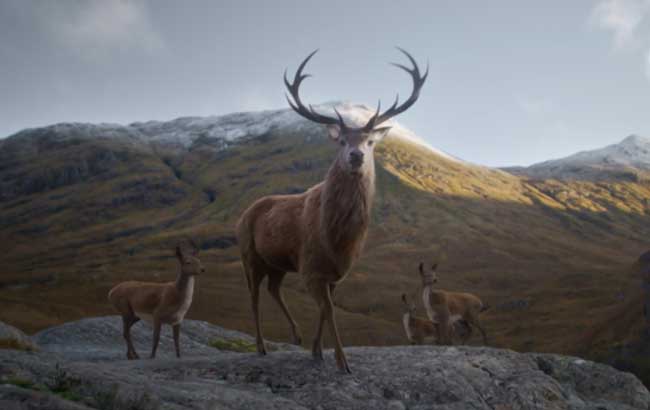 Developed by London-based creative agency Space, Where Next? features The Stag film, which explores the story behind the brand's royal stag icon.
The film follows a stag as it loses its antlers and is left vulnerable while awaiting their regrowth. The annual process for stags sees the antlers return stronger than before, a natural cycle that the brand says highlights the need to 'embrace risk in order to grow stronger'.
Produced by Independent films, The Stag features CGI creation and post-production work by The Mill. Phillipe André was the director.
The film and other assets in the Where Next? campaign will be implemented across global TV and film, out-of-home, print, digital and social platforms. The work will initially roll out across India, China, Australia, Taiwan, Korea and the US, before launching in Europe and the UK in the first quarter of 2021.
Claudia Falcone, Glenfiddich global brand director at William Grant & Sons, said: "We worked closely with Space to understand the mindset of our customers and what it is that makes them – and us – stand out from the crowd.
"The idea is about challenging yourself. It's incredibly important not to rest on your achievements and to always look to what comes next, a way of thinking driven our brand's success. That's the idea behind this campaign – that a stag is proud and masterful but must embrace his own vulnerability with the annual loss of its antlers before it grows stronger still.
"Space's striking campaign platform and creative work reinforces that concept and is a great metaphor for how Glenfiddich drinkers do the same."
The campaign is the latest in Space's four-year relationship developing global brand communications and campaigns for Glenfiddich. Its past work has included the Experimental Series and the 2018 Challengers Welcome campaign.