ELLC unveils redesign and new rum
The East London Liquor Company has debuted a "stripped back look" across its range to emphasise its liquid.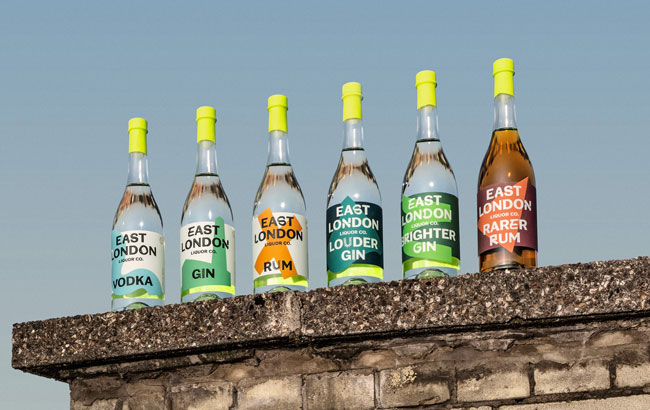 East London Liquor Company (ELLC) partnered with branding agency Ragged Edge to create the new-look bottles, which aim to "rip away the façade of craft".
The new bottle design is said to offer a "clean and daring approach" and aims to refocus attention on the liquids created by ELLC.
"Britain, and especially the east end of London, has had a love affair with great gin that stretches back to the 17th century," said Alex Wolpert, founder of ELLC.
"It's seen us through plagues, social upheaval and community celebrations without drilling a gaping hole in our wallets… until recently.
"Since day one, ELLC has delivered great booze for great people at great prices – that's what we do. But it's time to call out those who are using this 'craft' term to overcharge for our beloved national drink."
Alongside the updated branding, ELLC has launched a new white rum, East London Rum. The 40% ABV rum is made with spirits from three Jamaican distilleries and uses an 80/20 blend of medium to high ester rums.
East London Rum is available to purchase from the ELLC website priced at £23 (US$30) per bottle.
The London distiller has also gained new listings for its East London Gin, East London Rum and ready-to-drink cans at Tesco supermarkets and Metro stores across South East England.
Wolpert added: "We're here to deliver the best booze whilst giving you a fighting chance to see out the month, and we all know that's hard enough as it is at the moment. You can buy our gin for £22 [US$28] in Tesco; if you're paying £35 [US$45] or more for a bottle, you're having the wool pulled over your eyes."