Bar sales nearly halved after 10pm curfew
By Owen Bellwood
Sales in Britain's bars dropped 47.6% during the last week of September when a 10pm hospitality curfew was introduced.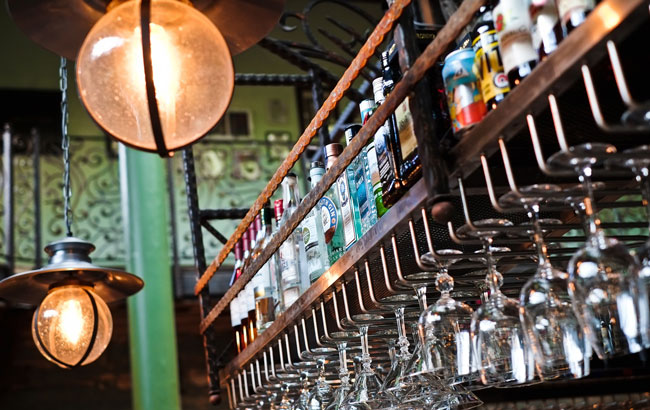 During the week ending 27 September, total sales in Britain's bars fell by 52.8% and like-for-like sales were 47.6% lower than the same week in 2019. The figures were released as part of the latest Coffer Peach Business Tracker figures.
According to the tracker, total sales for managed pubs, bars and restaurants in Britain fell by 27.7% for the week commencing 21 September, as venues were affected by new curfew regulations.
The UK government introduced a 10pm curfew in England on 24 September. Similar measures were also announced in Scotland and Wales.
The tracker reported that during the seven day period from 21 September, 88% of hospitality venues were now open in Britain, but that like-for-like sales for the week remained 22.8% below 2019 levels.
Sales for the period were also 8.2% lower than the previous week. Drinks-led venues saw sales drop 15.3% and bar sales were down 13.8%.
Food-led pubs saw like-for-like sales drop 19.3% compared with 2019 and week-on-week trading was down 11%.
Karl Chessell, director for food and retail at CGA, said: "Sales had started to slip back in early September after the Eat Out to Help Out initiative ended, but looked like they were levelling off, before this latest round of restrictions were announced.
"Rising consumer confidence and government support gave managed groups a major lift in August, but the curfew and other restrictions are a severe setback to progress, and these numbers highlight the difficulties facing groups this autumn. However, operators have proved agile and innovative in their responses to restrictions ever since lockdown, and we will see how they adapt to this new round of challenges."