A drink with… Robin Coupar, Glen Grant
By Melita Kiely
Communicating the history of whisky and how it has influenced innovation is key for Glen Grant's global brand ambassador Robin Coupar.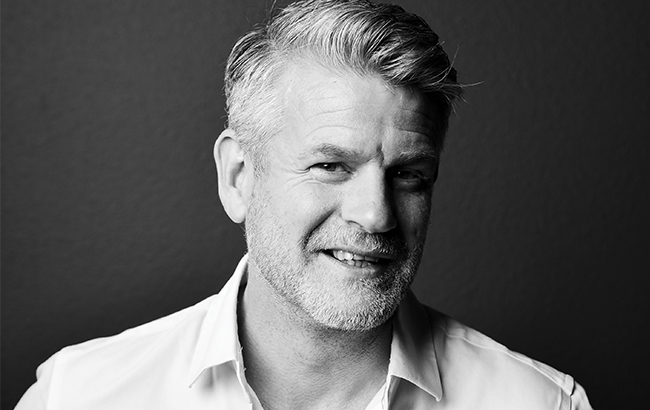 *This feature was originally published in the June 2020 issue of The Spirits Business
What makes Glen Grant stand out?
With Glen Grant, we've been making a more refined, gentler style of malt whisky, but we are particularly focused on the aroma. We want to make a great whisky with a complex nose, a nice, creamy, gentle butterscotch taste and a nice long finish – and that's the sign of a good crafted spirit. In today's distilling world we are not the biggest, we haven't expanded in the way a lot of distilleries have.
We still do things in traditional ways. We use wooden fermenters – a lot of the bigger guys have moved to stainless steel but we believe wooden fermenters develop more flavour. We use stone warehouses, the traditional warehouses that were built over 150 years ago. You don't get armies of stone masons anymore that cut stone, and teams of roofers and slaters.
We are the only distillery in Speyside that bottles every drop of spirit at the distillery, so that's a big point of difference. We bottle on site, which gives us complete control over the process of barley to bottle, but more importantly it gives us total quality control.
How is Glen Grant innovating?
We lay down casks every year and fill a certain number of Bourbon barrels and Sherry butts, so as liquid matures it changes. No Bourbon barrel is the same; some may give a little more spice to the spirit, some may be more caramel or vanilla. As stocks get older you will start to see a rounding out of our core range.
The oldest offering we have is the 18‐year‐old but coming up there will be more mature, older expressions coming into the range. We are excited for the next few years as stock matures and we are able to put out higher‐aged offerings and limited editions.
Do you have any exciting projects in the pipeline?
There will be some new expressions that will be limited, some of that will be ultra, ultra‐luxury, and some very mature expressions.
Will Scotch whisky cocktails be important to this?
Yes, they are. The craft cocktail movement and the rise of the mixologist has been anchored in classic cocktails, many of which are made with whisky, Bourbon, rye and Canadian whiskies. In Japan, the Scotch and soda Highball has been reinvented. In San Francisco there is a Chinese bar with a great whisky cocktail menu and for their Scotch whisky Highballs they use Glen Grant as the aroma elevates the cocktail.
How important are age statements to the brand?
They are important because many consumers perceive age with quality. But not all distilleries put age statements on the labels, sometimes it's more the story of the process or the type of barrel, the provenance of the whisky, that is the focus.
How can brands keep drinkers engaged during lockdown?
By hosting happy hours, virtual tastings, building content and doing live features on social media. It's a huge engagement programme – we want to talk to bartenders and keep them engaged. There is lots of content online right now.
How important is a brand's history in crafting its future?
Very important – our whisky was created by the vision of our founders. They didn't want a heavy, oily spirit; they wanted a light, gentle, aromatic spirit that could be enjoyed. A golden elixir – whisky as it should be. The way we make whisky has not changed since the 1880s when Major James Grant created his purifiers.
Engineers were the modern‐day alchemists and he designed a distillation process where he could separate the oily vapours from those lighter, fruitier aromatic vapours.
What's your favourite Glen Grant whisky and why?
The 10‐year‐old. It's the perfect whisky and perfect age. It's not too old, not too oaky or vibrant. It's very balanced and beautifully complex.