What's on this weekend
By Owen Bellwood
South Tempe Postino opens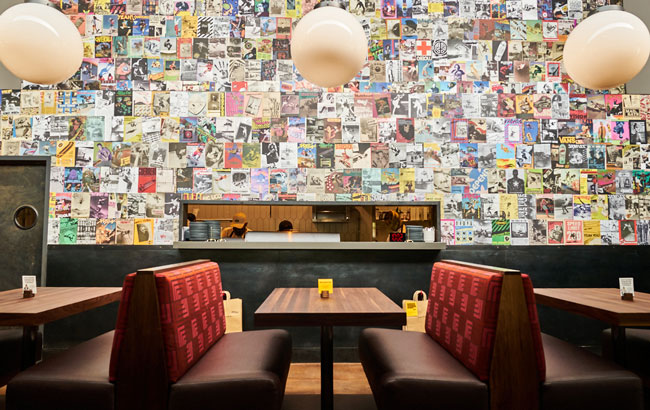 Arizona bar Postino South Tempe is now open, serving drinks, dinner and weekend brunch.
Opening in Tempe, Arizona, the new venue is "brimming with playful, funky decor" and features modern furniture, oversized Murano glass chandeliers and colourful fixtures.
The new venue offers a menu of bruschetta boards, sharable "snacky things", salads, and paninis, plus an extensive drinks list including Arizona craft brews and wines by the glass.
Over Under Negronis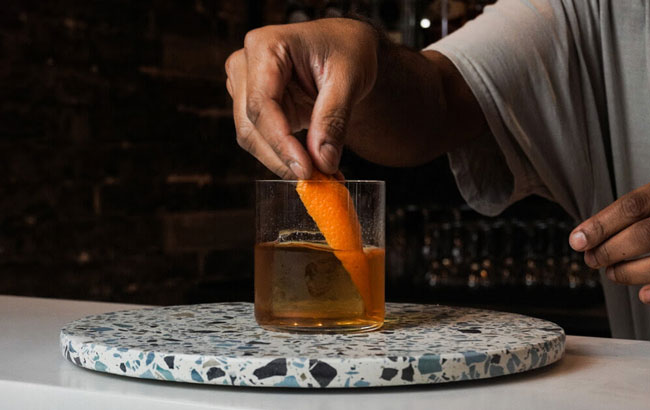 In celebration of Negroni Week, London's Over Under is serving up its Strawberry Jam Negroni this weekend.
Available today (18 September) and tomorrow (19 September), the Strawberry Jam Negroni combines strawberry-infused Campari with Brooklyn Gin and Antica Forumula vermouth.
For every Strawberry Jam Negroni sold, Over Under will donate £1 (US$1.30) to on-trade organisation Tip Jar and Campari UK's Shaken Not Broken campaign, which supports on-trade workers affected by Covid-19.
Handel & Hendrix cocktails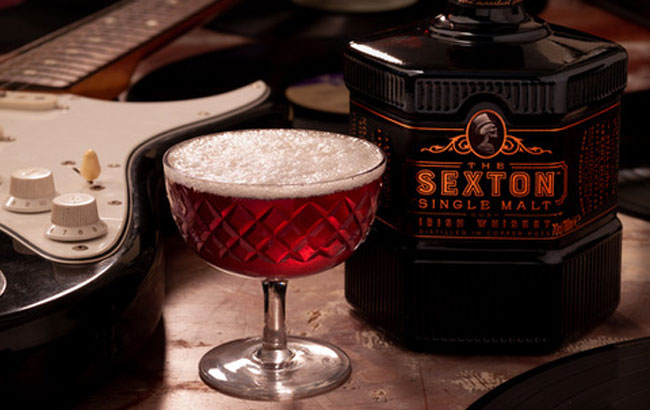 To mark the 50th anniversary of the death of musician Jimi Hendrix, The Sexton Irish whiskey and London museum Handel & Hendrix have created the Purple Haze cocktail.
Music fans are encouraged to mix up the cocktail at home this weekend, using The Sexton Single Malt Irish Whiskey, Cointreau, lemon juice, sugar syrup, grenadine, butterfly pea tea and egg white.
The Sexton has also partnered with music store Regent Sounds on Denmark Street, and will give away free bottles of its Irish whiskey to anyone who buys a Fender Stratocaster guitar on the anniversary of Hendrix's death today (18 September).
Cucielo Vermouth at Callooh Callay Chelsea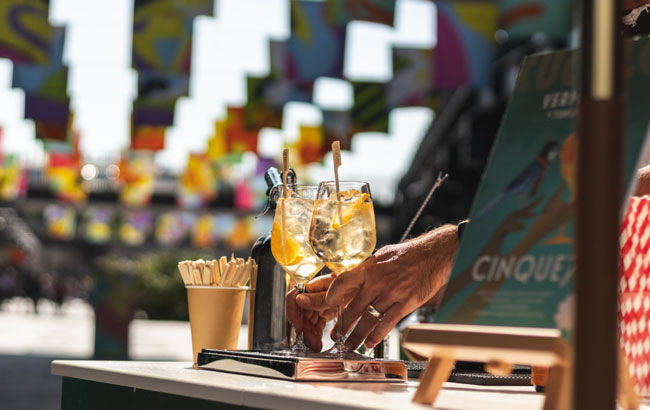 Cucielo Vermouth will this weekend head to London's Callooh Callay Chelsea as part of its series of takeovers that sees the brand serve up Spritz cocktails to drinkers across the capital.
At Callooh Callay Chelsea, drinkers will be able to order Cucielo Cinque 7 cocktails to enjoy at the bar, outside or for takeaway. The refreshing Spritz serve combines Cucielo Vermouth with Prosecco, Angostura Orange Bitters and soda water.
The Spritz bar will be open tomorrow (19 September) from 1pm to 9pm BST.
Coya Warrior Brunch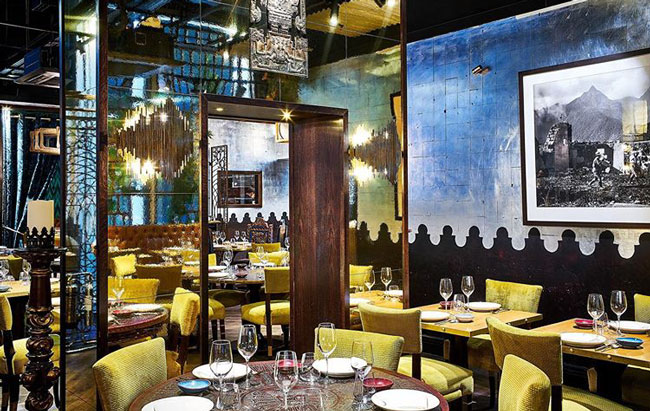 From tomorrow (19 September), London's Coya Angel Court will host a new brunch offering.
Kicking off from 12:30pm BST, the inner warrior-inspired brunch at Peruvian restaurant Coya Angel Court is a three-hour experience of free-flowing Champagne, cocktails, Peruvian canapés, fusion small plates and sharing dessert plates.
Alongside the dishes and drinks, guests will also be entertained and immersed by a host of spectacularly decorated dancers performing to a soundtrack of tribal beats.
Langs Rum pop-up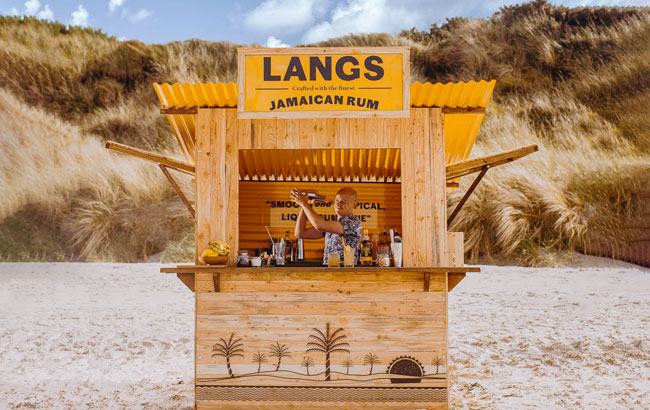 Ian Macleod Distillers will host a pop-up rum shack on Camusdarach beach on the west coast of Scotland this weekend to celebrate the launch of Langs Banana Rum.
The beach, known for its resemblance to the Caribbean, will host a bar serving complimentary Langs Rum cocktails. The beach bar will open this Saturday (19 September) from 1pm to 4pm.
Ian Macleod Distillers has revived the Langs brand with a new rum made using a blend of unaged and ex-Bourbon American white oak cask aged Jamaican rums. It has been distilled in both pot and column stills and infused with natural fruit flavour.
Bombay Sapphire Bottle Upcycling Sessions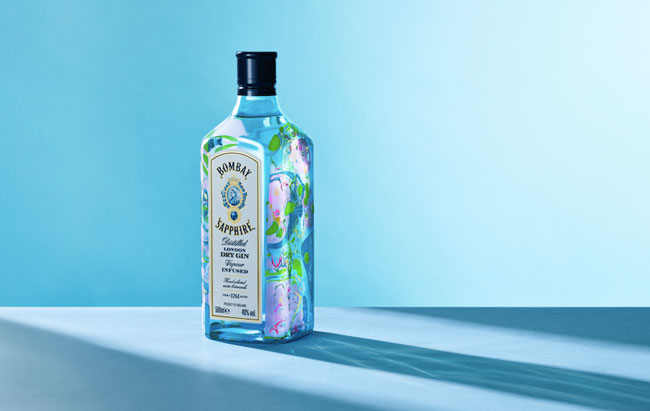 Bacardi-owned Bombay Sapphire will host two upcycling workshops next week, which teach participants to give their empty Bombay Sapphire bottles a new lease of life.
Launched as part of the brand's Stir Creativity campaign, the workshop will be hosted by artist Zeena Shah who will teach participants how to create marbled bottle art.
Running on Wednesday 23 September and Thursday 24 September from 6pm-7.30pm, the workshop takes place at The Hoxton in London. Tickets are priced at £10 (US$13) per person.
Beaufort Bar reopens
The Savoy Hotel in London will reopen its doors on 24 September and will once again welcome drinkers to its Beaufort Bar.
Reopening under the leadership of new managing director and regional vice president of The Savoy, Franck Arnold, the luxury London hotel will reopen its Beaufort Bar, The Savoy Grill and the Thames Foyer restaurants from 24 September.
Guests at the Beaufort Bar will be able to enjoy cocktails and bar bites. As confidence in travel and drinking out increases, The Savoy will reopen its American Bar, Kaspar's seafood restaurant and Simpsons in the Strand restaurant at a later date.