Unmissable events at Tales of the Cocktail 2020
By Melita Kiely
While Covid-19 may have scuppered plans to host Tales of the Cocktail in New Orleans, a full-to-the-brim schedule of online events awaits. Here, we highlight some the most intriguing seminars and events to take part in.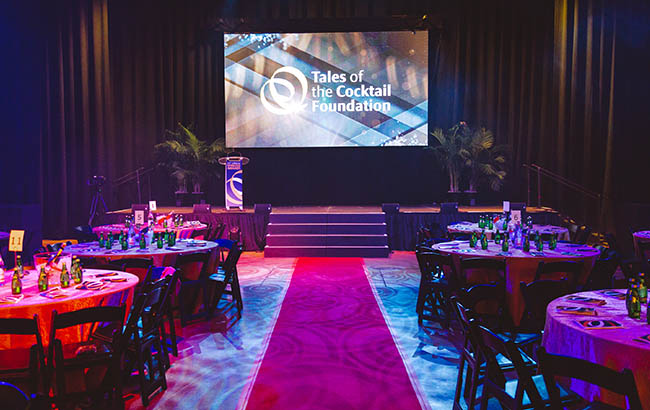 From feeling the New Orleans sun kissing your skin and sipping ice‐cold cocktails to bumping shoulders with the great and good of the spirits world – not to mention the hundreds of immersive seminars, tastings and tours – there are dozens of reasons why Tales of the Cocktail (TOTC) has become such a staple in the drinks trade's calendar. However, like so many other events, this year's festival will look a little different because of the effects of the Covid‐19 pandemic.
But fear not – the TOTC organisers have poured their hearts and New Orleans souls into creating a vibrant, jam‐packed digital experience to ensure the industry can still enjoy what TOTC has to offer, even if it is from a distance.
For the first time in 18 years, TOTC is going completely online. The free digital conference will take place from Monday 21 September to Thursday 24 September, offering seminars, live Q&As and panel discussions covering topics such as hospitality, health, innovation and social issues, all in keeping with this year's theme: catalyst. "Every year, we sit down and we ask our education committee 'what's our goal? What's our drive and focus?'," says Caroline Rosen, president of the Tales of the Cocktail Foundation. "This year it was 'catalyst'. It's a way to spark change, it's the beginning of a movement. We should embrace that this is a catalyst of us moving forward as an industry to overcome the challenges we face."
TOTC 2020 will be accessible in all time zones and will offer a library of on‐demand and pre‐recorded videos, including seminars, roundtables, distillery tours and brand education. The videos will also provide subtitles for Spanish‐speaking viewers.
What's more, Mentorship Hours will be available for attendees through TOTC's Beyond the Bar programme, which will see a group of industry leaders from around the world offer 30‐minute one‐to‐one virtual meetings to network, advise and share ideas. For those unable to tune in live, each event will be posted online "within the hour", says Rosen, to ensure the trade can benefit from the knowledge being shared as it weathers a particularly testing time.
"There are going to be some really fun things to take part in during the show, but also there will be so much information, advice and ideas shared," enthuses Rosen. "This is a really difficult time for a lot of people in our industry and we need to stick together; this is an opportunity for us to come back stronger.
"There will be a lot of really in‐depth conversations. People are willing to share their experiences, and I think this will be a great opportunity to let people know what bartenders need to get them through this."
The 14th annual Spirited Awards will also culminate this month when the 2020 winners are revealed on 21 September, ahead of the awards ceremony on 24 September. The glitz and glam of previous ceremonies will be replaced by more meaningful focus on the incredible work and creativity that can be seen in the sector. An International Bar Mentor category has been added to this year's awards, in addition to the American nomination, to give a 'more accurate picture of what industry mentorship looks like on a global scale'.
"We really thought carefully about the Spirited Awards this year," notes Rosen. "A lot of our friends don't have a job, their bars are closing, they don't know what the future looks like. What we decided, though, was we don't want to take anything away from our community that's worked so hard; we want to celebrate respectfully."
Over the following pages, we have highlighted some unmissable events to tune into during the 2020 TOTC digital festival.
For more details and the full line‐up, visit talesofthecocktail.org.
MONDAY, 21 SEPTEMBER
Tales of the Cocktail Foundation Welcome
9am‐9.30am CST
Live on TOTC website
The official start of Tales of the Cocktail 2020.
Keynote Presentation
10am‐11.30am CST
Live on TOTC website
Author and public speaker Dr Khyati Y Joshi will deliver the keynote presentation on equality and justice in the drinks and hospitality industry. Her presentation will explore the issue of systematic racism, and how bias and privilege manifests in the on‐ trade. Come with questions – the final 30 minutes of the keynote will be dedicated to a Q&A with Joshi.
Back to the Bar: Safety Nets and Slush Funds
11.30am‐12.30pm CST
Live on TOTC website
The inaugural session of Brown‐Forman's Back to the Bar series will divulge tips and tricks for bartenders to cope with the challenges of the pandemic, covering saving accounts, credit advice, health insurance and best practice.
Meet the Masters: Distillery Edition
1.30pm‐2.30pm CST
Live on TOTC website
Discover the makers of the some of the world's most‐loved spirits and visit their brand homes in this hour‐long seminar. Joy Spence, master blender at Appleton Estate Rum Distillery, will be joining live from Jamaica, along with Dr Iván Saldaña, founder of Montelobos Mezcal in Mexico, and Eddie Russell, master distiller at Wild Turkey Distillery in Kentucky, US. Jessamine McLellan, Campari Academy lead, will moderate the event.
Bar Recovery USA: We're Back! Getting Back to Business in a New World
4.30pm‐5.30pm CST
Live on TOTC website
An exploration of how bar owners are dealing with the pandemic and how they are preparing for post‐pandemic issues.
Tiki & Slow Jams
9pm‐10pm CST
Instagram Live
An industry event series dedicated to curating tropical cocktails, nostalgic R&B music and celebrating the multicultural bartender community, and those making a difference in the hospitality sector.
TUESDAY, 22 SEPTEMBER
The Queer Handbook for the Recently Woke, presented by Grey Goose
10am‐11.30am CST
Pre‐recorded with live Q&A on TOTC website
This seminar will identify and correct common misconceptions regarding important terms such as gender identity, gender expression and sexual orientation. The discussion hopes to provide the tools that are needed to create a safe and inclusive space for all, particularly the LGBTQ+ community, and answer questions on how to better understand and support each other.
Back to the Bar: The Art of the Side Hustle
11.30am‐12.30pm CST
Live on TOTC website
The on‐trade closure brought about by the Covid‐19 pandemic left huge numbers of on‐ trade workers without a steady source of income. Here, industry leaders offer their advice on how to turn other passions into a successful side hustle.
E‐commerce and Community
1pm‐2pm CST
Live on TOTC website
The guest panellists on this webinar will discuss how integrating e‐commerce into hospitality venues can help with the lower customer numbers visiting bars and restaurants. Speakers will share the experiences and skills they have acquired over the past five months, and future plans.
Mex‐I‐Can
5pm‐5.45pm CST
Live link to be announced
Join hosts Ignacio 'Nacho' Jimenez and Maxime Belfand of Ghost Donkey, Claudia Cabrera of Kaito del Valle, and Joseph Mortera from Café Ocampo in Mexico City for a virtual happy hour and cultural celebration.
WEDNESDAY, 23 SEPTEMBER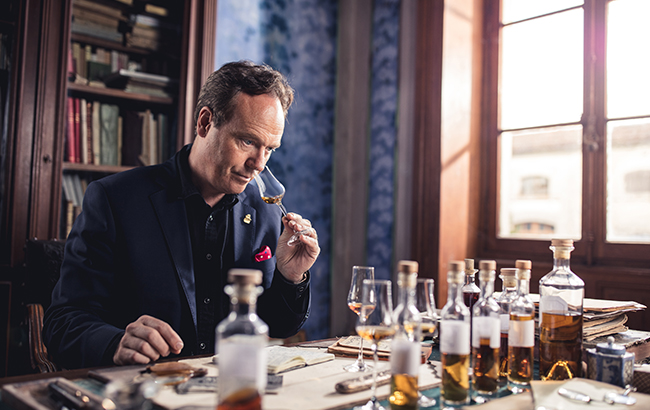 Brands Launching in a Pandemic World
10am‐11am CST
Live on TOTC website
A look into how small and up‐and‐coming brands need to alter their approach to market amid the global pandemic.
The Museum of Rum Distillation: Exploring the Ancient Secrets of Rum‐Making, presented by Maison Ferrand
10am‐11:30am CST
Pre‐recorded with live Q&A on TOTC website
Join David Wondrich as he dives into the 200‐year history of the West Indies Rum Distillery in Barbados, accompanied by Alexandre Gabriel, owner and master blender, and Don Benn, master distiller. Then hop across to Jamaica's Clarendon and Long Pond distilleries to continue the tour with Neil Glasgow, National Rums of Jamaica CEO, and Flovia Riley, production manager. They'll show you everything from 19th‐century retort stills to the mythical muck pit, followed by a 30‐minute live Q&A.
Mezcal 101
4.45pm‐5.45pm CST
Pre‐recorded
From raw materials and production processes to the people behind the liquid, discover everything there is to know about this up‐and‐coming agave‐based spirit.
The Low Waste, Low Carbon Revolution: Environmental Impact of Brands and Businesses
9pm‐10pm CST
Live on TOTC website
A panel of leading innovators and industry professionals from Europe, the US and Asia will cover carbon footprints, single‐use plastics, single‐use glass, and other avenues of waste generated by the trade, and what businesses can do to reduce their impact on the environment.
THURSDAY, 24 SEPTEMBER
Mentor Office Hours
10am‐11.30am CST
Industry leaders from around the world will be offering one‐to‐one virtual meetings to discuss career advice, how to build your own personal brand, work‐life balance, and more.
From Fad to Future: Integrating Non‐Alc into Modern Consumer Culture
10.30am‐11.30am CST
Pre‐recorded
The rise of non‐alcoholic 'spirits' has brought equal amounts of intrigue and scepticism. This seminar will look at some of the challenges and benefits of creating non‐alcoholic beverages, and how leading names are helping to generate long‐term growth and stability.
Spirited Awards
4pm‐5pm CST
Pre‐recorded
The 14th annual Spirited Awards ceremony will celebrate the hard work and success of people and establishments last year.