TOTC names Spirited Awards 2020 winners
By Nicola Carruthers
Tales of the Cocktail (TOTC) has revealed the winners in the first phase of its online 2020 Spirited Awards, with Native in Singapore named Best International Cocktail Bar.
Last month, Tales of the Cocktail unveiled the shortlist for its 14th annual Spirited Awards. The Tales of the Cocktail Foundation kicked off this year's four-day festival yesterday (21 September) in a digital format for the first time due to Covid-19.
The Spirited Awards ceremony will be held on 24 September, beginning with a pre-show at 3pm CST, followed by the awards presentation at 4pm CST.
The awards will be rolled out in two phases, with specific category winners revealed on TOTC's website yesterday (21 September) by overall chair Charlotte Voisey, followed by a pre-recorded online ceremony for the remaining categories on 24 September.
This year there were a number of changes to the format of the Spirited Awards, including an update to its policy on repeat winners to ensure others have the opportunity to be recognised for their work.
The majority of the winners have been revealed across American, International, Global and Writing and media categories such as Best International Cocktail Bar and Best New Cocktail or Bartending Book.
The World's Best Bar category has also been scrapped this year as judges were unable to visit the nominated venues to assess them due to restrictions on travel.
"Congratulations to this year's Spirited Award winners," said Caroline Rosen, Tales of the Cocktail Foundation president.
"In a year that has caused us to all contemplate so much, there is no question that these individuals and establishments are worthy of celebration on a global stage. Their contributions are advancing this industry forward at a much needed time for change and we are honoured to have the opportunity to recognise them."
The following accolades will be announced on 24 September during the digital Spirited Awards ceremony: Best American Bar Mentor, presented by Bar Smarts; Best International Bar Mentor, presented by Tales of the Cocktail Foundation; American Bartender of the Year, presented by Pernod Ricard and International Bartender of the Year, presented by Martini & Rossi.
Other awards announced later this week include: Timeless American, presented by Q Mixers; Timeless International, presented by Tales of the Cocktail Foundation; Helen David Lifetime Achievement, presented by William Grant & Sons; Philanthropy, presented by Santa Teresa 1796 Rum; and the Pioneer Award, presented by Diageo Bar Academy.
Click through to the following pages to see the Spirited Awards 2020 winners.
American categories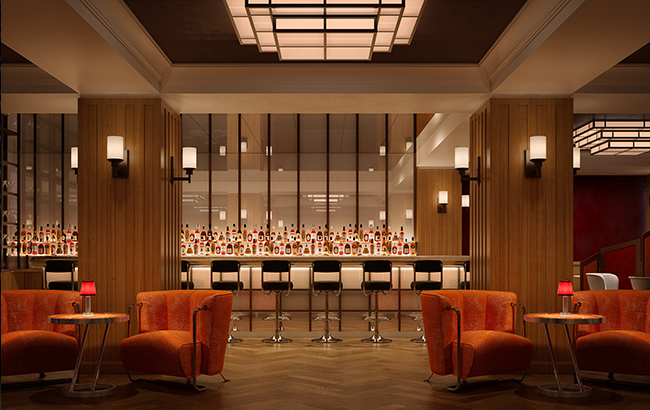 Best American Bar Team presented by William Grant & Sons
Café La Trova ­­– Miami, FL
Best American Brand Ambassador presented by Tales of the Cocktail Foundation
Robin Nance – Beam Suntory
Best American Cocktail Bar presented by Pernod Ricard
Pacific Cocktail Haven – San Francisco, CA
Best American High Volume Cocktail Bar presented by Diageo Bar Academy
ABV – San Francisco, CA
Best American Hotel Bar presented by Diageo Bar Academy
The Spare Room at The Hollywood Roosevelt – Los Angeles, CA
Best American Restaurant Bar presented by Woodford Reserve
The Silver Dollar – Louisville, KY
Best New American Cocktail Bar presented by Elijah Craig
Silver Lyan – Washington DC
International categories
Best International Bar Team presented by House of Angostura
The Connaught Bar – London, UK
Best International Brand Ambassador presented by Tales of the Cocktail Foundation
Camille Austin – Casa Lumbre Spirits
Best International Cocktail Bar presented by Tequila Fortaleza
Native – Singapore
Best International High Volume Cocktail Bar presented by Beam Suntory
Licorería Limantour – Mexico City, Mexico
Best International Hotel Bar presented by Tales of the Cocktail Foundation
Scarfes Bar at the Rosewood Hotel – London, UK
Best International Restaurant Bar presented by Tales of the Cocktail Foundation
Sober Company – Shanghai, China
Best New International Cocktail Bar presented by Perrier
Kwānt – London, UK
Writing and media categories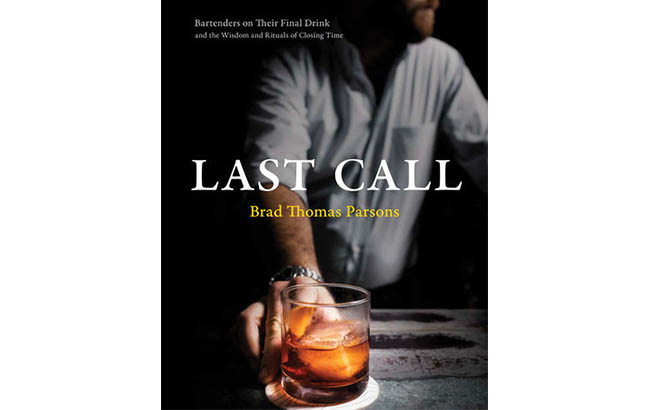 Best Cocktail & Spirits Publication presented by Tales of the Cocktail Foundation
Half Full
Best Cocktail & Spirits Writing presented by Tales of the Cocktail Foundation
'Janee: Where is She Now' by Aaron Goldfarb for Punch
Best New Cocktail or Bartending Book presented by Tales of the Cocktail Foundation
The Martini Cocktail: A Meditation on the World's Greatest Drink, with Recipes by Robert Simonson
Best New Book on Drinks Culture, History or Spirits presented by Tales of the Cocktail Foundation
Last Call: Bartenders on Their Final Drink and the Wisdom and Rituals of Closing Time by Brad Thomas Parsons
Best Broadcast, Podcast or Online Video Series presented by Tales of the Cocktail Foundation
Whisky Cast
Global categories
Best New Spirit or Cocktail Ingredient presented by Tales of the Cocktail Foundation
Tequila Fortaleza Winter Blend 2019
World's Best Cocktail Menu presented by Perrier
Atlas Bar – Singapore
World's Best Spirits Selection presented by Beam Suntory
Amor Y Amargo – New York, NY