Top picks for London Cocktail Week 2020
This year's London Cocktail Week will take over the entire month of October and will put bars at the heart of the festival. We present some of the highlights to look forward to at the 2020 event.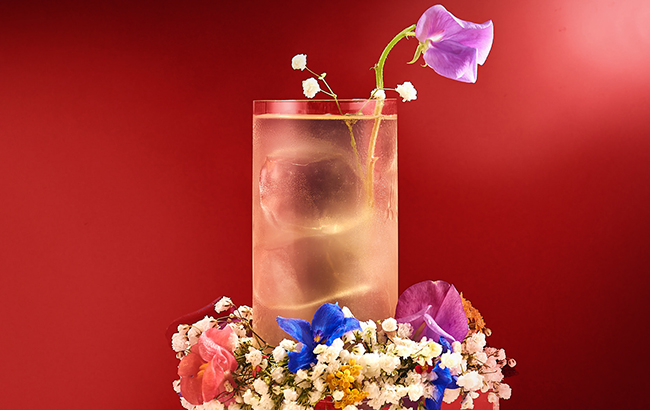 Now in its 11th year, London Cocktail Week will see brands and bar teams come together in London to host a number of cocktail events, food and drink pairings, masterclasses and activations across the capital.
The organisers have implemented several changes to this year's festival due to the effects of the Covid-19 pandemic.
The Cocktail Village will not feature in this year's event. Instead, focus will be directed towards supporting partnering venues that are often small owner-operated establishments who have been severely hit by the pandemic.
Wristbands are free for those who work in hospitality. Members of the public can purchase a wristband for £15 (US$19).
Festivalgoers will receive access to The Cocktail Tours, which offer signature serves from hundreds of bars across the city for £6 (US$7.70). London Cocktail Week at Home has also been launched to offer the signature serves to homes nationwide in partnership with delivery service The Drinks Drop.
Drinks companies Brown-Forman, Diageo, Edrington-Beam Suntory, Moët Hennessy and Bacardi, along with 30 individual brands, will offer a timetable of masterclasses and immersive experiences.
Click through to the following pages to see some of the top events at this year's month-long London Cocktail Week.
To see the full schedule of events, visit londoncocktailweek.com
Brewdog Botanical Painting Workshop
Location: Brewdog Seven Dials, 142 Shaftesbury Avenue, London, WC2H 8HJ
Date: various dates, 6.30pm-7.30pm and 8.30pm to 9.30pm 
Scotland's Brewdog Distilling will present a live botanical painting workshop in collaboration with London's leading painting workshop professional Brush & Bubbles.
Guests can enjoy botanically-loaded rum cocktails while painting a masterpiece on canvas inspired by the herbs and botanicals found in Five Hundred Cuts rum.
The one-hour session includes a welcome drink and two Five Hundred Cuts rum cocktails. Guests can also take home what they paint.
Positive Dinners at Le Petit Sud with Belvedere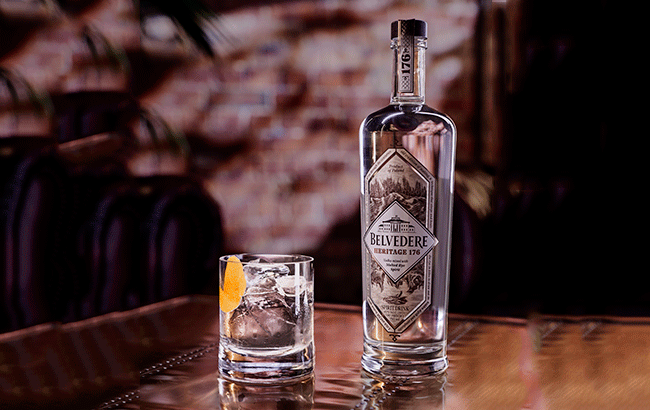 Location: Le Petit Sud, 1d Palace Gate, London, W8 5LS
Date: various dates, 7pm to 10pm
Drinkers can enjoy a curated menu of three seasonal plates paired with Belvedere vodka cocktails at French restaurant Le Petit Sud.
Food fans can sample organically farmed greengage and foraged pineapple weed cocktails alongside a menu of small producer-focused seafood plates.
There are only 16 seats per dinner, offered on a first come, first served basis. Tickets are priced at £50 (US$64), excluding booking fee.
Hendrick's Gin Tini (Martini) Bar
Location: Sea Containers London, 20 Upper Ground, South Bank, London SE1 9PD
Date: 5-7 October, 6pm-7.30pm and 8.30pm – 10pm
Hendrick's gin will take over a hotel suite at Sea Containers to deliver a unique experience featuring signature tini Martinis crafted by the team behind Lyaness.
Hosted by the Hendrick's UK brand ambassador, Sasha Filimonov, guests can expect tini toasts, tini games and tini Martinis.
Each session will last 1.5 hours and will have no more than six people in the suite who will be seated according to physically distanced rules.
The ticket price of £15 (US$19) will include the cost of four tini Martinis and all proceeds will go directly to the bar.
The Whisky House at Goods Way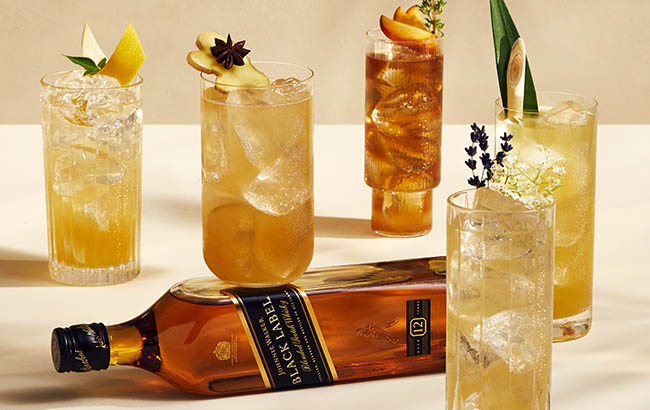 Location: Whisky House at Goods Way, 11 Goodsway, Kings Cross, London, N1C 4DP
Date: All month
Leading spirits producer Diageo will offer a new food, drink and music hub on Goods Way in Kings Cross across the month of October, which will allow drinkers to explore and taste exclusive whiskies.
The hub will also provide bookable masterclasses including 'World Class Drinks at Home' with the team behind Crucible, and pop-ups such as 'Whiskey Rock n Roller' and 'The Malts Locker'.
Consumers will be able to witness tableside interactive experiences with tastings of Scotch whiskies Talisker, Mortlack and Lagavulin at in-house venue Nola, while the Sweetwater site will offer Bulleit Bourbon and Roe & Co Irish whiskey.
Diageo will also offer Belsazar masterclasses at Hicce Kings Cross and Tanqueray gin masterclasses with new brand ambassador Pippa Guy.
Welcome to the Jungle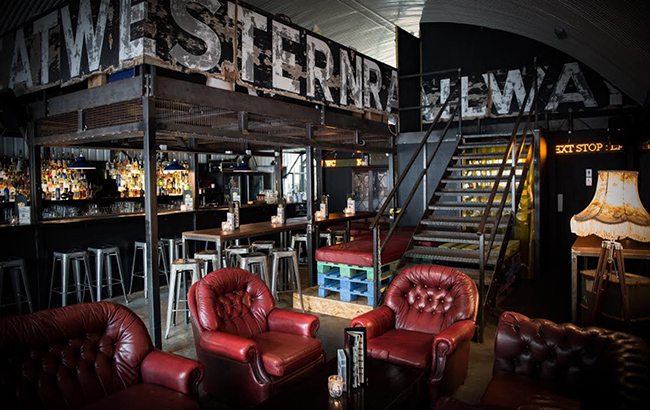 Location: London Cocktail Club, Arch 253 Paradise Row, Bethnal Green, London, E2 9LE
Date: 6pm-8pm every Thursday from 8 October until the end of the month
Bar chain London Cocktail Club has transformed its Bethnal Green site into an immersive jungle tree house in partnership with Bacardi rum.
Visitors will have the chance to listen to Caribbean-inspired DJ sets as they dive into the world of Bacardi's barrel-aged rums, learn about the unique Caribbean ageing process, while tasting rums and classic cocktails such as the Mai Tai.
Masterclasses are £30 (US$39) per person and include three rum cocktails.
The Laphroaig Library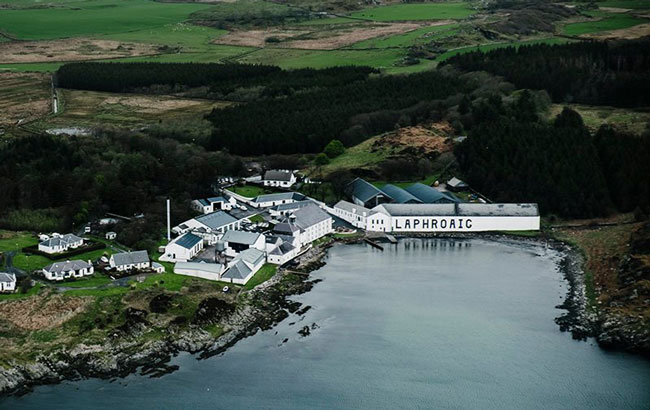 Location: Oriole, E Poultry Ave, Farringdon, London EC1A 9LH
Date: All month
Drinkers can be transported to the idyllic island of Islay in Scotland at The Laphroaig Library in Oriole. The 30-minute virtual reality experience will take whisky fans to Laphroaig Distillery while they sip on a dram of the whisky.
Following the tour, consumers will head to the main Oriole bar for a menu of theatrical whisky-based cocktails priced from £6.
The experience is available for two people at a time to maintain physical distancing measures.
Suntory and Tsukuriwake: Experiencing Japanese whisky
Location: The Mandrake Hotel, 20-21 Newman Street, Fitzrovia, London, W1T 1PG  
When: Every Wednesday in October, 6pm and 8pm
The House of Suntory brand ambassador James Bowker will guide guests through a tasting of Japanese whiskies from the Suntory portfolio. The session will begin with a traditional Toki Highball followed by samples of Yamazaki, Hakushu, Chita and Hibiki, alongside small nibbles provided by the team at Yopo Restaurant.
Bowker will also share insight into the culture and philosophies that underpin Japanese whisky making.
The masterclass is priced at £50 (US$64) per person.
Hacha x Illegal Mezcal Brunch
Location: Hacha, 378 Kingsland Rd, London, E8 4AA 
Date: 3 October, 12pm, 1pm and 2pm
Agave spirits bar Hacha has teamed up with Ilegal Mezcal to offer a Mexican-themed brunch, accompanied by three different cocktails.
Guests can enjoy a traditional Mexican breakfast, sourdough bread with black beans and a bowl of seasonal fruit while sipping a Bloody Maria, a Breakfast Margarita and a Minted Mexican Mule.
In accordance with physical distancing guidelines, the venue will host three sittings to enable more space and each group will be sat together but distanced from other guests.
The event is priced at £39 (US$50) per person, excluding booking fee.
Jack Daniel's & Friends Takeover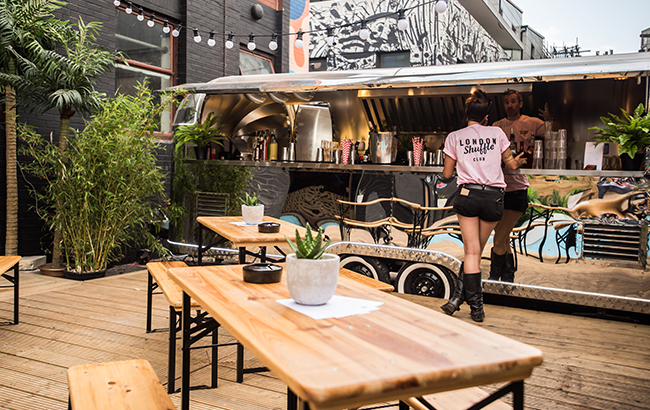 Location: London Shuffle Club, 4 Ebor St, Hackney, London E1 6AW
Date: All month
A number of drinks brands will descend on Shoreditch's London Shuffle Club to offer whisky tastings, oysters, pizza and plenty of games.
The Miami-style venue will serve limited edition drinks from a bullet-like silver Airstream caravan on a heated terrace, whiskey tastings in a hidden bar, a brunch offering and games such as shuffleboard.
Booking is advisable and is limited to six people in line with government restrictions.
The Last Dance with Declan & Co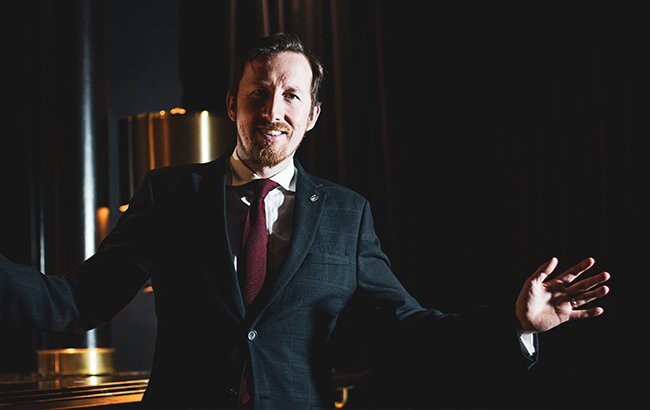 Location: 12th Knot at Sea Containers London
Date: 15 October, 12pm, 2.30pm, 5pm, 7.30pm 
Declan McGurk (pictured), formerly director of bars at The Savoy, and a team of renowned faces from London's hospitality scene will collaborate on a "one night only" experience at 12th Knot at Sea Containers, London.
The event will bring together previous American Bar head bartenders Erik Lorincz and Maxim Shulte, with McGurk selecting a number of bartenders to join him behind the bar for one last shift.
Guests can expect five-star service with bar workers in bespoke jackets and piano entertainment. The event has been organised by Global Bartending Talent Agency.
During the evening, a selection of the team's signature serves will be on offer including Bohemian Revolution, made with Hendrick's Absinthe, Briottett Melon and Aperol and finished with an orange twist.
Consumer tickets are priced at £50 (US$64) per person plus booking fee, which includes a two-hour booking and drinks for tables of four to six people. Members of the trade can pay a reduced fee of £25 (US$32). A portion of proceeds from the sale of tickets will be donated to The Drinks Trust charity.