Top 10 resurrected spirits brands
By Owen Bellwood
Dwindling sales, distillery fires and prohibition measures can all spell the end for spirits producers, but not every struggling label has been confined to the history books. Here, we round up 10 brands that have been given a new lease of life.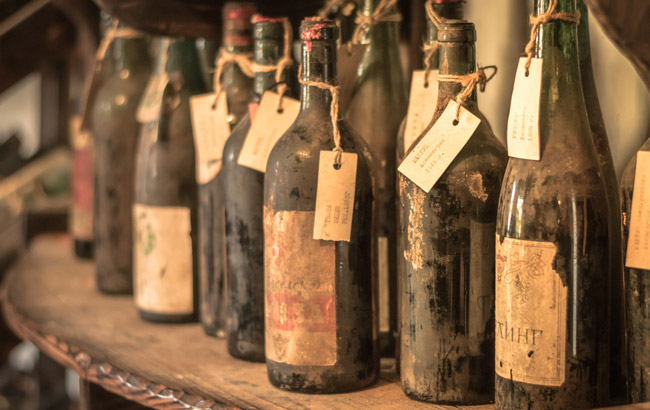 It's a tough business running a spirit brand; the survival of the company can be impacted by changing trends, disasters at your distillery or, in some cases, legally mandated Prohibition.
Despite the struggles faced in their first incarnation, some ancient brands have been offered another chance to thrive through inquisitive distillers on the lookout for historic spirits to bring back to life.
From relaunched Scotch whisky blends and Cognac brands to rejuvenated single malts and bonded Irish whiskeys that honour their ancient founders, we've sought out 10 of the top resurrected spirits brands with an eye-opening past.
Click through the following pages to find out about 10 resurrected spirits brands. 
John Crabbie & Co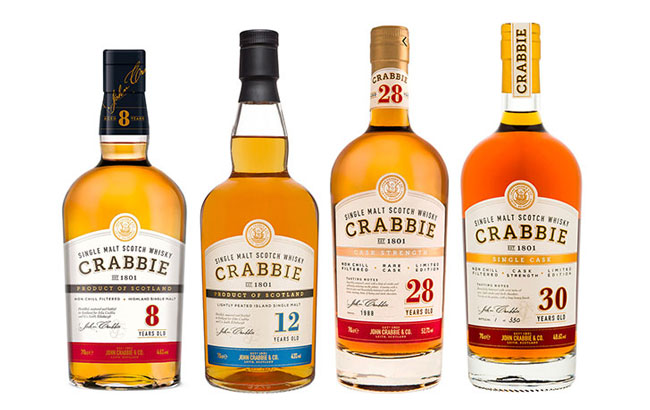 Once regarded for its Scotch whiskies, distilled in Edinburgh, the Crabbie brand lost its reputation as a whisky distiller in favour of notoriety for its alcoholic and non-alcoholic ginger beer. However, in 2017, Halewood Artisanal Spirits resurrected the whisky marque after a 40-year hiatus.
The brand relaunched with the release of Crabbie 30 Year Old and Crabbie 8 Year Old. The range was later bolstered with the addition of Yardhead, which was created for mixing, and premium bottlings including a 40-year-old Speyside whisky.
Since resurrecting the brand, Halewood commenced production at its Edinburgh distillery in 2018, bringing single malt whisky distilling back to the city for the first time in almost a century.
James Eadie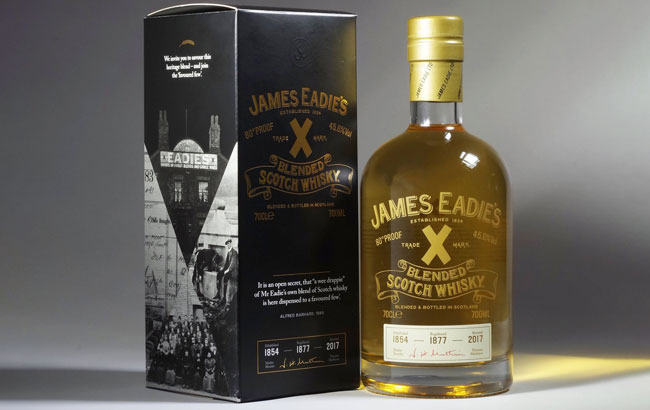 Historic Scotch brand James Eadie was relaunched in 2016 by the great-great-grandson of its namesake founder, 160 years after it was first created.
Rupert Patrick, CEO of James Eadie, relaunched the brand after raising more than £1 million (US$1.27m) through crowdfunding. Before launching the brand, Patrick's career saw him hold positions with Johnnie Walker owner Diageo and Maker's Mark producer Beam Suntory.
James Eadie sources and distributes Scotch whisky, specialising in small batch, single cask bottlings without the use of colouring or chill filtration. The company's latest releases include a Benriach nine-year-old single malt, Glen Spey 12-year-old single malt and a 22-year-old single grain release from Cameronbridge. The company also offers its Trademark X blend, which was developed to replicate the original James Eadie blend that was well known in Victorian times.
Kentucky Peerless
Kentucky Peerless Distilling Company began in Henderson, Kentucky in the early 1880s under the leadership of entrepreneur Henry Kraver. However, the business closed after Kraver's death in 1938.
The American whiskey maker was revived in 2013 by Kraver's great-grandson, Corky Taylor, and his son Carson Taylor. Once the second largest distillery in Kentucky, the Peerless brand can now be found on single barrel American rye whiskeys.
Kentucky Peerless Distilling Company carries out all the stages of its production under one roof, grains are milled, cooked, fermented, double-distilled, and barrelled as Bourbon or rye at the site in Louisville.
Langs Rum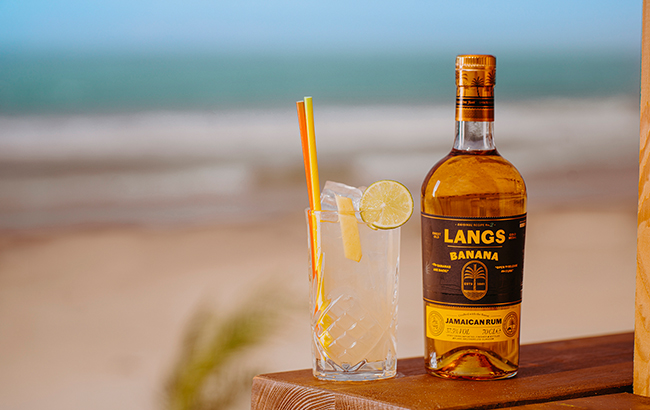 Family-owned Ian Macleod Distillers revealed it had revived Jamaican rum brand Langs last week.
After originally being showcased in 1886 at the Edinburgh International Exhibition, the Lang Brothers brand joined Ian Macleod Distillers' portfolio in 2003 as part of the firm's acquisition of Highland whisky distillery Glengoyne from Macallan owner Edrington. According to Ian Macleod, Langs Rum was no longer being sold by Edrington by that point.
The Langs brand has now been revived with a new take on the banana bottling, which is a blend of unaged and ex-Bourbon barrel aged Jamaican rums. It has been distilled in both pot and column stills and infused with natural fruit flavour.
The banana variant is the first in a new range of flavoured rums from the Langs brand, which will be released in the coming months.
MacNair's
After purchasing the brand from Jameson owner Pernod Ricard in 2017, GlenAllachie master blender Billy Walker revived Scotch whisky MacNair's with the launch of a new line of peated blended malts.
Established in Glasgow in 1857, MacNair's was acquired by Pernod Ricard in 2005, before being sold to Walker as part of a consortium that also included Graham Stevenson and Trisha Savage.
Walker revived the brand with a contemporary twist in 2018 with the release of the new MacNair's Lum Reek range, which includes a no-age-statement, 12-year-old and 21-year-old bottling. All three whiskies are 46% ABV blended malts containing peated Islay and peated Speyside whisky, along with older GlenAllachie liquid. The whiskies have been matured at the GlenAllachie Distillery near Aberlour in Speyside and vatted by Walker.
Chicken Cock whiskey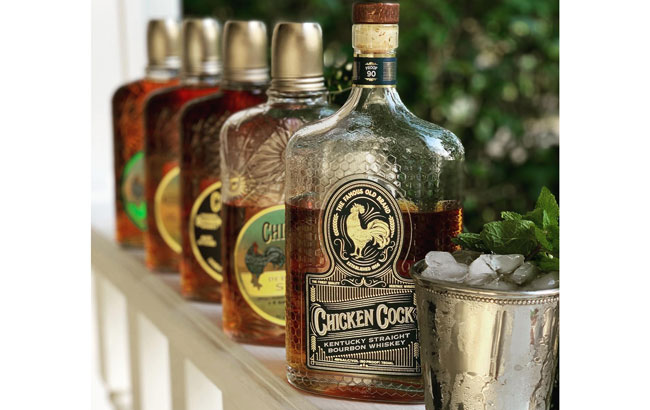 US-based Island Club Brands relaunched the 160-year-old Chicken Cock whiskey brand in 2013.
Chicken Cock whiskey can trace its roots back to 1856, but the brand gained notoriety as the whiskey was smuggled across the US in tin cans during Prohibition. At the speakeasy bars synonymous with Prohibition, like the Cotton Club, waiters served Chicken Cock in a tin can, opening it tableside after ceremoniously pulling the bottle out for patrons.
The brand now markets a 45% ABV Kentucky Straight Bourbon Whiskey, which is said to have flavours of butter, caramel, dried fruits and toasty vanilla.
Sazerac de Forge & Fils
Last year, The Sazerac Company restored its Sazerac de Forge & Fils Cognac brand, which is made using liquid distilled from a number of old and rare native grape varieties.
To relaunch the brand, which is said to be rich and floral with a creamy texture, Sazerac worked with archivists to discover that in 1782, Bernard Sazerac de Forge founded a Cognac house under his name.
Inspired by Cognac production from 200 years ago, Sazerac de Forge & Fils Cognac is said to follow as "closely as possible the original methods of making Cognac". The blend uses liquid as young as seven years old to provide "freshness and delicacy", while older spirits add "powerful, rich aromas".
JJ Corry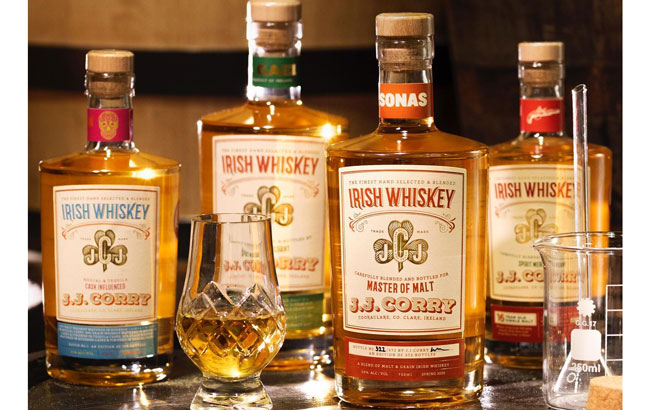 In the 1800s, whiskey bonding was a popular practice in Ireland, and would see producers age their own whiskeys to use in signature blends. One such bonder was JJ Corry, who operated a shop in Kilrush, County Clare, from which he would sell his Corry's Special Malt whiskey.
After whiskey bonding in Ireland fell out of favour, the JJ Corry name was returned to whiskey labels in 2017 when Louise McGuane launched JJ Corry The Gael through her Chapel Gate Irish Whiskey Co.
McGuane began her own whiskey bonding company just three miles from the site of Corry's original shop. Since launching its first product, Chapel Gate has added Tequila and mezcal barrel-finished The Battalion and blended Irish grain whiskey The Hanson to its range.
McConnell's Irish Whisky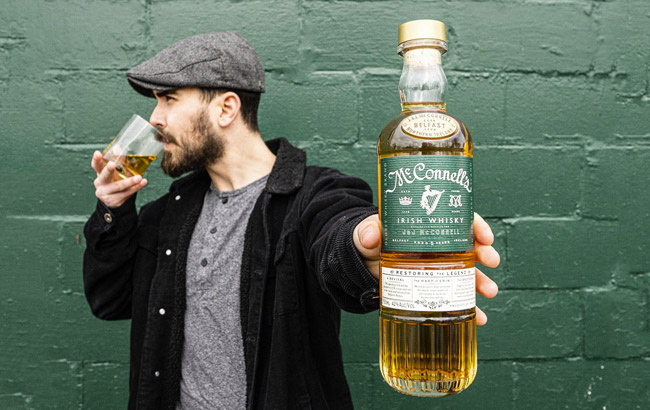 McConnell's Irish Whisky was originally established in Belfast, Ireland, in 1776 by two brothers, John and James McConnell. However, the brand had a rocky history and was struck by a devastating fire in 1909. The distillery was rebuilt, but when Prohibition struck in America, sales dwindled and the distillery was forced to close soon after.
After more than 90 years, the Irish whiskey brand was resurrected in 2020 with its return to the US market.
Developed by Conecuh Brands, the whiskey was developed with Ireland's Great Northern Distillery while the brand begins construction on its own distillery at the historic Crumlin Road Jail in Belfast, Ireland.
McConnell's Irish Whisky, which is spelled without the 'e' as the company claims it was originally spelled, is described as robust and smooth with hints of vanilla, nutmeg and other spices.
Nelson's Green Brier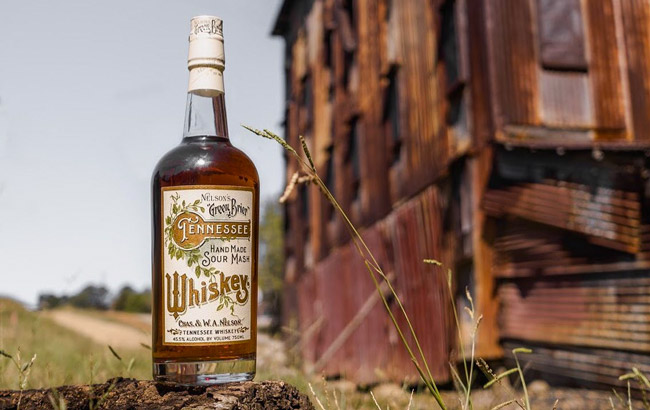 When he first created Nelson's Whiskey, founder Charles Nelson worked as a grocer and found his fortune through the popularity of his three top-selling products, coffee, meat and whiskey.
Soon, demand for his whiskey outstripped supply, and Nelson focussed solely on whiskey. He purchased the distillery that was making his spirit in Greenbrier, Tennessee, and expanded the production capacity in order to match demand.
The business flourished, until statewide Prohibition was adopted in Tennessee in 1909, which forced Nelson's Green Brier Distillery to close its doors. The whiskey brand lay dormant for 100 years, until Nelson's great-great-great grandsons, brothers Andy Nelson and Charlie Nelson, relaunched the brand in 2009.
The Tennessee whiskey producer now offers a recreation of the original whiskey produced by Charles Nelson until 1909, which is said to have flavours of brown sugar, cinnamon roll, caramel apple and a touch cocoa.
US drinks firm Constellation Brands acquired a majority stake in Tennessee-based Nelson's Green Brier Distillery in May 2019.