The producers shaking up Asian spirits
By Amy Hopkins
Asian spirits such as soju, shōchū and baijiu have been popular for centuries in their home countries. But now a new generation of overseas producers is getting in on the act and putting their own twist on the drinks.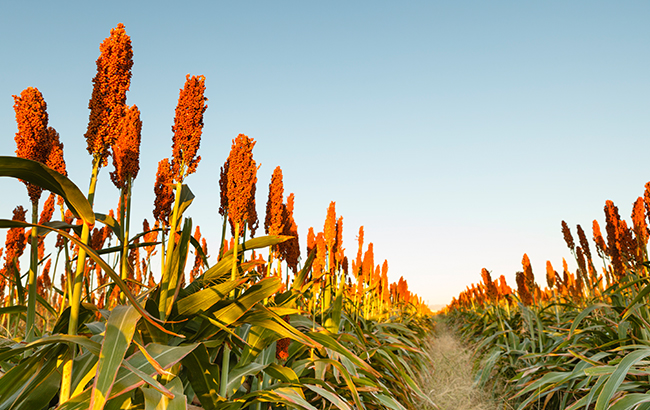 *This feature was originally published in the May 2020 issue of The Spirits Business
The boundaries of geography and tradition have become arbitrary concepts in spirits. Producers are increasingly keen to experiment with styles, techniques and materials outside of their own distilling cultures. Their desire to learn and to create new products has led to surprising instances of cross‐pollination: rum production has started in Scotland, Israel is making acclaimed single malt and India is building an agave spirits industry.
After learning from the Scots, Japan's whisky expertise has spread to Mainland China, Inner Mongolia and Taiwan. A number of Asian distilleries are making other spirits commonly associated with the western world, such as gin, vodka and liqueurs. And now we're seeing producers in the west try their hand at ancient Asian spirits – namely, soju, shōchū and baijiu.
These are three of the world's biggest spirits categories by volume, but they are rarely consumed outside of their traditional markets. However, a few enterprising distillers are looking to introduce their own versions of these products to new audiences, modifying age‐old techniques and recipes as they see fit. The result is usually a spirit that is both familiar and unfamiliar; a hybrid of flavours and distilling practices from around the world. Something new.
Wihayo, described as a "traditional Korean soju with a Dutch spin", is one such product. It is the brainchild of Korea‐born and Amsterdam‐based Nathalie Ji Yun Kranenburg, who, on returning from a trip to Seoul, sought to combine an ancient Korean soju recipe with genever‐distilling practices. She found a business partner in Dylan Griffith and struck up a production partnership with Herman Jansen distillery in Schiedam.
RICE AND BARLEY
Wihayo was launched in 2017 after two years of trialling. It is distilled from japonica rice and malted barley ground at Herman Jansen's own windmill. According to Griffith, the team decided to take a "more artisanal approach" to soju production by using genever copper pot stills. "We were dead set on being true to a traditional Korean recipe while also being realistic that we weren't creating our soju in Korea – and so an element of local knowledge made sense," he says.
After tasting a number of Korean sojus and finding them "artificial", the Wihayo team decided to "distil the most natural and clean‐ tasting soju" they could. The result is a 19% ABV spirit that Griffith says has an "unadulterated taste of rice" and "subtle, smooth genever aftertaste".
In the US in 2012, distiller Brandon Hill took note of the Korean cuisine craze that was gaining traction in the States. He saw that while a number of high‐end Korean restaurants were opening in New York City, there were limited options when it came to high‐quality Korean spirits for food pairing. Hill had lived in Korea and earned a master's degree in traditional Korean alcohol. As such, while working at Van Brunt Stillhouse in Brooklyn, he was asked to make a house soju for a local restaurant. Later, in 2016, he launched his own brand: Tokki.
Hill describes Tokki as a "very traditional soju" made using "modern science techniques". This, he says, is a markedly different approach to that of mass‐market sojus. "It's night and day," Hill adds. "The equipment and the science hasn't made it to the Korean soju market yet… it's hard for them to get consistency because there's not the same level of precision." Tokki is made from organic short‐grain sticky rice, which is fermented using nuruk – a fermentation starter that is cultivated in‐house by Hill – and is distilled in a hybrid pot‐column still.
Having outgrown the capacity at Van Brunt, the production of Tokki is moving to Korea this year. Hill has secured funding to build a distillery in the city of Chungju, where production can grow fivefold. "We can potentially become a global brand here," he says, "which is kind of the goal."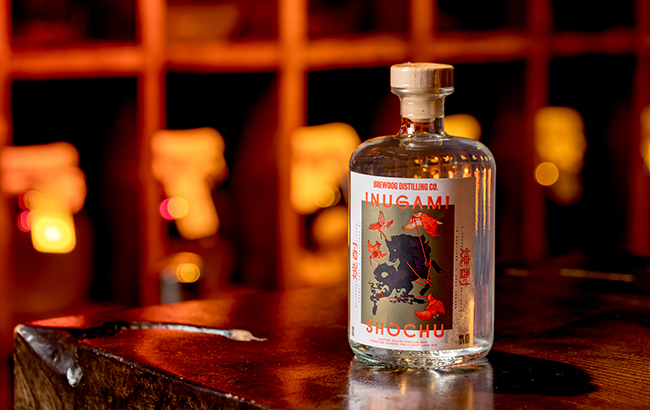 And it's not only small startups looking to introduce the flavours of Asian spirits to new drinkers: this year, Brewdog Distilling Co launched Scotland's own shōchū, called Inugami (23% ABV). The spirit turns tradition on its head by "taking a blender's approach" to production, says Steven Kersley, head distiller at Brewdog. While most Japanese shōchūs are made from a single grain, Inugami is a blend of four base spirits: malted wheat, barley, rice and molasses.
Once the blend was finalised, the Brewdog team did something no other established shōchū brand is thought to have done before: they added botanical flavouring. To do this, rhubarb, galangal root and ginger were individually distilled with grain spirit, before being blended with the other base distillates to create the finished product.
"The point of this was to try and create our own interpretation of what a shōchū could be," explains Kersley. "Also, shōchū, being a bespoke product to Japan and Japanese culture, hasn't travelled across the globe in any way. So we wanted to introduce it in a slightly more approachable way, leaning into the palate preferences of western culture a little bit, but importantly not losing the identity of the underlying spirit, because it very much is a shōchū – there's just a little bit of flavour layered on top."
MODERN COCKTAILS
While most shōchū is bottled at around 25% ABV, US craft pioneer St George Spirits wanted to make an expression suited to modern cocktails, bottling its California Shōchū at 40% ABV. "Our shōchū is based on tradition, but departs from it as well," explains master distiller Lance Winters. Launched six years ago, California Shōchū is made from polished California rice that's been treated with koji fungus then fermented. It is distilled in an eau‐de‐vie pot still, which Winters says "helps to really focus on the cocoa, cashew, pistachio and earthy qualities of the koji".
Winters thinks shōchū will remain a niche spirit in western markets, but he believes it has untapped potential. "Creative bartenders will always want different tools to create cocktails that haven't yet been made, and a well‐made, expressive shōchū can be that sort of tool," he says. "I don't see it being the sort of thing that you'll see at back bars across the country, but there's a lot of room for it to grow."
Takatsugu Amano, co‐founder and CEO of The American Shōchū Company, describes shōchū as "the coolest thing from Japan you've never heard of", and believes the spirit has potential to go mainstream. "My career, as well as my personal life, has always been about bridging Japanese and American cultures, bringing over the best of Japan and introducing it to my American family and friends," says Japan‐born Amano.
He makes his two expressions of shōchū – Umai! (24% ABV) and Roy's Demon (40% ABV) – at a "tiny" biotechnology lab space in Maryland's Frederick Innovative Technology Center, with a production capacity of just 50 cases a month. The two shōchūs are made using organic barley sourced from California, and koji sourced from Japan.
Amano had to prove his credentials before buying the official textbook for traditional shōchū manufacturing techniques from the Brewing Society of Japan. He says basic processes are therefore "by the book", but the details of production were developed to "work with our particular distillery environment and climate".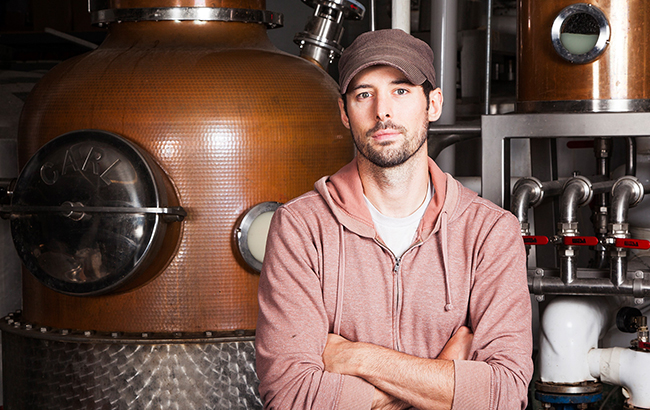 It is even harder to produce a traditional sorghum‐based baijiu, which, depending on the style, can require complex and lengthy fermentation and distillation processes. Strong‐aroma baijius such as Wuliangye and Luzhou Laojiao even use giant solera‐like fermentation pits that are hundreds of years old, drawing character from a microbiological ecosystem developed over centuries.
Vinn Distillery in Oregon therefore makes its baijiu from Californian brown rice, which only needs to be fermented once. The rice is cooked, cooled then fermented in buckets using traditional baijiu fermentation starter qu (pronounced 'chew') for three to six months before it is distilled in a pot still. Vinn Distillery uses new mash each time, creating a "fresh, clean flavour", according to company president Michelle Ly.
Vinn Distillery was established 10 years ago by the Ly family, who moved from Vietnam to China and eventually to the US. Michelle Ly's father, Phan Ly, decided to convert their barn into a distillery since he couldn't find anywhere to buy baijiu in the state. Ly recalls that when the family arrived in the US, "we didn't know how to ask for alcohol, but we always knew how to make alcohol", and had done so for eight generations. Since rice was more readily available in northern Vietnam, this is what they were experienced in using. Ly says that while rice‐based baijiu is a traditional style, it is "much more approachable" than the sorghum‐based varieties made popular by brands such as Moutai and Shui Jing Fang.
A GOOD VERSION
In the UK, the experimental English Spirit distillery worked with local sorghum to create Thompson's Baijiu for Essex farmer Pete Thompson, whose main business has been supplying greens to Chinese restaurants. Founder and master distiller Dr John Walters says it would be impossible to precisely replicate the flavour of traditional sorghum‐ based baijius that rely on "historic bacteria and mould… doing all sorts of weird and wonderful things". So he set out to "produce a tasty spirit that clearly wasn't going to be the same as a traditional baijiu, but was going to be a good, well‐distilled version of it".
Walters started by using two different enzymes at two temperatures to turn starch into sugars, before fermenting with yeast. The resulting solution was then distilled twice in an alembic copper pot still, and Walters used maximum control to select favourable flavour components. While spirits in the west focus on the heart in distillation, Asian spirits incorporate more flavours from the heads and tails. As such, Walters "precisely tuned the heads fraction and the tails fraction to give you that general gist of Chinese spirit".
English Spirit distillery has scope to "dramatically expand" production of Thompson's Baijiu, which is bottled at a typically high strength of 50% ABV. Thompson's Baijiu gives Walters the chance to engage consumers in the wider world of spirits. "It's fair to say spirits, by and large, tended to languish on the back bar; they didn't have the public interest that the gin renaissance has created," he says. "So we want to continue that journey and provide people with interesting things to taste."