The impact of Covid-19 on Irish whiskey tourism
By Nicola Carruthers
Tourism has played a central role in Irish whiskey's success with distilleries welcoming hundreds of thousands of visitors. But how will lockdowns and travel restrictions affect the category's future?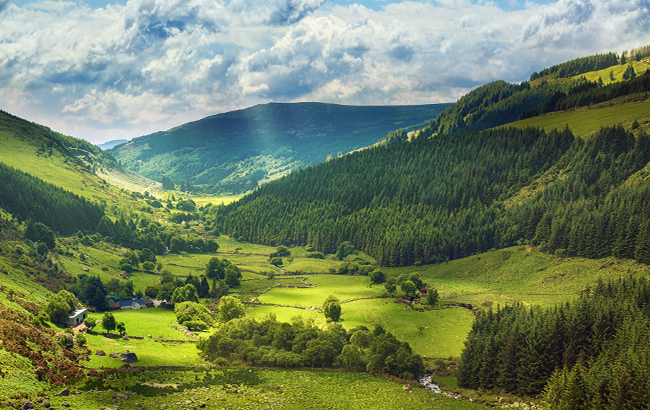 *This feature was originally published in the September 2020 issue of The Spirits Business
The Irish whiskey sector has enjoyed a boom over the past decade, with new distilleries popping up around the country, providing top‐quality liquid and unique visitor experiences to rival those offered by Scotch.
Figures from trade group Drinks Ireland/ Irish Whiskey Association (IWA) showed that visitor numbers to Irish distilleries exceeded one million for the first time in 2019 – a 10.5% year‐on‐year increase. Overseas visitors made up 87% of that total.
But the Covid‐19 pandemic has thrown a spanner in the works, with the tourism sector one of the hardest hit industries. While tourist attractions have now reopened in Ireland, following an easing of lockdown restrictions, visitor numbers remain at low levels as limits on international travel endure.
CONSUMPTION SET TO FALL
Humphrey Serjeantson, research director at IWSR Drinks Market Analysis, says: "Global consumption of Irish whiskey is forecast to decline by 14.1% in 2020 in volume terms, and will return to 2019 levels by 2022.
"All major markets are set to see a decline in consumption in 2020 but the US, Irish whiskey's top market, will increase its share of the total, as will Ireland, as other markets see steeper declines. The huge fall in tourism in 2020 due to Covid‐19 will have an impact on Irish whiskey. Duty free is the second largest market [by volume] for the category, and the downturn in passenger numbers in 2020 (and likely well beyond) will have a significant negative impact on sales.
"A drop in tourism to Ireland will inevitably mean visits to distilleries are reduced, and especially for smaller players this is a key way to raise brand awareness."
As a result, many visitor attractions, including distillery visitor centres, have sought to target their domestic market and encourage locals to visit their sites. This is also the purpose of Drinks Ireland's recent Get Back to the Spirit campaign, which aims to promote Irish whiskey tourism. There are 17 distillery visitor centres and brand homes operating in Ireland, according to the IWA.
William Lavelle, head of Drinks Ireland/IWA, hopes to have registered a "small increase" in domestic visitors from July onwards. He said: "That is absolutely critical in ensuring the long‐term viability of some of our visitor attractions. We've seen slow but steady numbers coming back through the doors of Irish distilleries. Ireland is the second biggest market [by value] for Irish whiskey, and we believe there is more headroom for Irish whiskey growth."
However, Lavelle warns the industry faces job cuts in tourism. He says: "Most of them have benefitted from access to the government's wage subsidy scheme. But we would be concerned that in the long run we will see job losses on the tourism side, some of which we've had already." The industry had a successful 2019, with 143 million bottles (nearly 12m cases) of Irish whiskey sold globally, a doubling of sales since 2010. The IWA's goal of 12m cases by 2020 was surpassed in the 12 months before the pandemic, Lavelle notes, and says the aim is to get back to the 12m benchmark "as soon as possible". Lavelle says the pandemic has had a "very serious impact on the industry", with global travel retail "gone for the year" and the closure of the on‐trade in a large number of markets having a "significant impact" on the sector.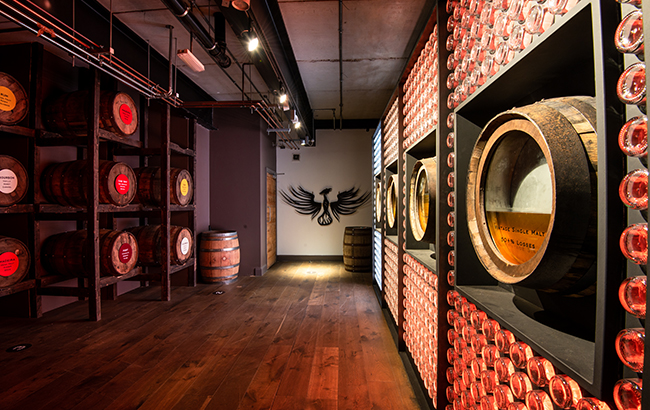 Irish whiskey producer Teeling had high hopes for an even bigger year in 2020 after welcoming more than half a million visitors last year, according to Stephen Teeling, sales and marketing director. The site in Dublin was the city's first new distillery in 125 years when it opened in 2015. In January 2020, the producer had invested "quite a bit of money" in revamping its maturation capabilities and was due to open a new part of its distillery for St Patrick's Day, on 17 March. But the pandemic saw the site close just days earlier.
"We thought it would be a short‐term issue, a few weeks, and then we'd get back on track for tourism," says Teeling. "International travel has been nearly impossible; holidays are completely scuppered. Global travel is so integral to an export‐led firm. It has removed a certain aspect in building relationships and not being able to meet partners."
Teeling also notes that customers may be less likely to spend money in the current climate. "We're facing a lot of headwinds, people are more price conscious, going out less," says Teeling. "Probably not in any way confident about spending more. What's unusual is it's a challenge for everyone."
However, despite the Teeling visitor centre reopening to visitors on 29 June, Teeling says it has been a "large challenge" attracting visitors because of its city‐centre location. He says: "People don't necessarily want to go to the cities. People want rural. There's not many people that live in the city, they commute in to work."
The same challenge is also facing neighbouring Irish whiskey distillery Pearse Lyons in Dublin's The Liberties area, which reopened to visitors on 20 July after closing on 12 March. The distillery's general manager, Tracey Flinter, says the Dublin market in particular is suffering with customers preferring more rural staycations.
The site, which welcomed 250,000 visitors through its doors last year, is also focusing on the domestic market. Flinter also notes that the closure of drinks‐led pubs and bars, which are yet to reopen, doesn't help in attracting visitors to the city. She says: "I'm hopeful the winter months will be more favourable. I don't see it picking up to the numbers we saw in 2019 and 2018 until roughly 2025. It's almost like trying to reopen an attraction."
Meanwhile, Powerscourt Distillery in County Wicklow was one of several new distilleries to open its visitor experience in 2019. The site closed on 15 March because of the crisis, and reopened on 3 July, in line with government restrictions. Claire Hickey, the distillery's visitor centre manager, says the site is aiming to promote a 'staycation', and its location away from the city in the picturesque Enniskerry (30 minutes from Dublin) has seen families from around the country visiting the site, located on the Powerscourt Estate.
The site is operating with reduced capacity on its tours, welcoming six people at a time, and has also held several small events such as weddings in line with government guidelines. "We weren't expecting to get that bit of business or any sort of events," says Hickey. The pandemic also saw Powerscourt postpone a number of events, such as meet the maker, which will be rolled out for 2021.
Powerscourt also hopes it can attract foodies with its food‐and‐whiskey pairing tour, matching its expressions with local cheeses and charcuterie. Like many companies, the producer has also focused on its online strategy and has invested in social media to enhance its brand awareness, chief operations officer Gerry Ginty says. Powerscourt also launched a webinar, called Grains of Winsdom, held by its master distiller, Noel Sweeney, along with a number of tastings.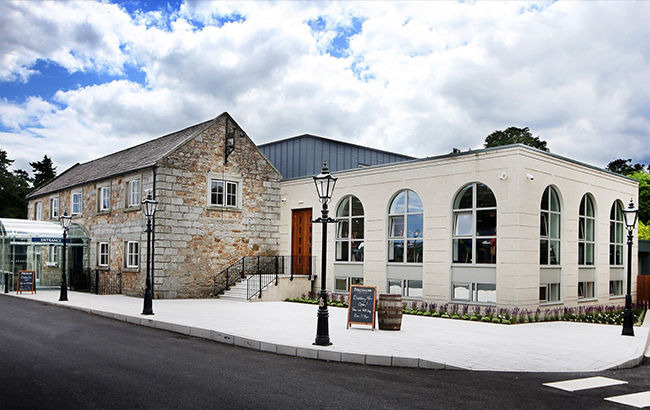 The Covid‐19 pandemic has also delayed the construction of Northern Ireland's Hinch Distillery, which was due to open its £15m (US$19m) Irish whiskey and gin site in County Down this summer. The site had suspended construction because of the pandemic, and is now set to start production in October, with the visitor centre now opening in 2021.
"It is clear that as a result of the pandemic 'staycations' are increasing in popularity, and we know that Irish whiskey has a strong appeal right across the island," says Michael Morris, international sales director, Hinch Distillery. "Irish whiskey will definitely overcome this unfortunate setback."
For Irish whiskey producer Walsh Whiskey, the firm's biggest hit to its business is travel retail, a market Bernard Walsh, the firm's founder, says is critical for the distiller. Walsh says: "From late March through to June, that side of the business disappeared." The pandemic has also delayed Powerscourt's entry into global travel retail. The producer hopes to break into the market next year.
GTR WILL RETURN
Morris believes the global travel retail category will return. He says: "It was in that sector that Irish whiskey really found its feet and started to catch up with the competition in terms of global sales as the Irish whiskey renaissance gained momentum. Global travel retail will be back soon, even if it is somewhat diminished in size, and this will remain a critically important channel for all Irish whiskey distilleries."
To help the industry, Hickey says the government is looking at measures such as reducing value added tax (VAT) on tourism and alcohol. There is currently a 13.5% VAT rate in Ireland for hotel, tourism, food and drink services. The Drinks Industry Group of Ireland is also calling for a 15% cut to excise tax on alcohol in the budget 2021 and a hospitality support package to help bars.
Lavelle is confident about the resilience of the category. He says: "The distilleries that are currently under production – nobody has pulled the plug on projects. Later in the year we will see exports down, tourism numbers down, restructuring, job losses – these are all symptoms of Covid. It doesn't tell us anything about the health of the category. We will recover our lost sales."
However, Walsh notes there will be a "rightsizing" in the industry. He says: "Coronavirus will hit the small companies. I do see longer‐term Irish whiskey growth and consolidation in the medium term over the next 18 months.
"Many distilleries depend on tourism dollars to fund the business. I don't see it recovering – this year is a write‐off. Everyone needs to recalibrate their expectations."