Spiced rum: potential to 'push boundaries'
By Nicola Carruthers
Traditionally, spiced rum has been seen as a sweet and sugary variant of the popular spirit, but thanks to a new generation of producers the category is hotting up.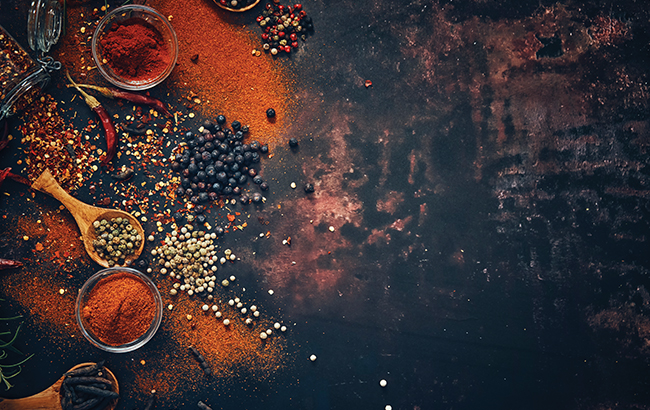 *This feature was originally published in the June 2020 issue of The Spirits Business
The spiced rum category is undergoing a revival as producers turn away from its sickly‐sweet reputation in favour of quality‐led products made with authentic ingredients that challenge the status quo. Flavoured and spiced rum is now the largest category of rum in the UK off‐trade, surpassing white rum, with 9% growth by volume in 2019, according to the 2020 Market Report by trade group the Wine and Spirit Trade Association. There were 10.8 million bottles of flavoured and spiced rum sold last year, compared with 10.7m bottles in the white rum sub‐category.
Gemma Cooper, Nielsen client business partner, says: "The flavoured/spiced rum category is well established, but has only just seen real movement over the past couple of years." Cooper points to a number of key drivers, including the premiumisation trend as shoppers trade up to more expensive offerings. She also notes that it "now appears in more spirits baskets as an additional purchase to regular alcohol purchases as shoppers look to experiment, and the repeat purchase is at an all‐time high in the off‐trade".
Miguel Riascos, managing director and co‐founder of Colombian rum brand La Hechicera also points to how the premiumisation trend has helped the spiced rum sector. He says: "As rum further premiumises and consumers become more knowledgeable and demanding, we are seeing many more quality spiced rums coming to market."
Sam Jeveons, co‐owner and production lead of Indonesian rum brand Nusa Caña, says that the spiced rum category has been seen as a "youthful market" until recently. He explains: "Some of the big global brands of spiced rum aren't particularly talking about the provenance or quality of rum. It's just the product, there's no real story. It hasn't done anything for the category as a whole."
Jeveons says there is still stigma attached to the spiced rum category because of it being seen as inferior to other rum sub‐categories. However, he notes that producers are bringing new and innovative products, such as "fruit‐forward rums", to market. He cites a pineapple‐flavoured rum from Plantation as a "fantastic step forward" for being a quality rum with a good hint of pineapple.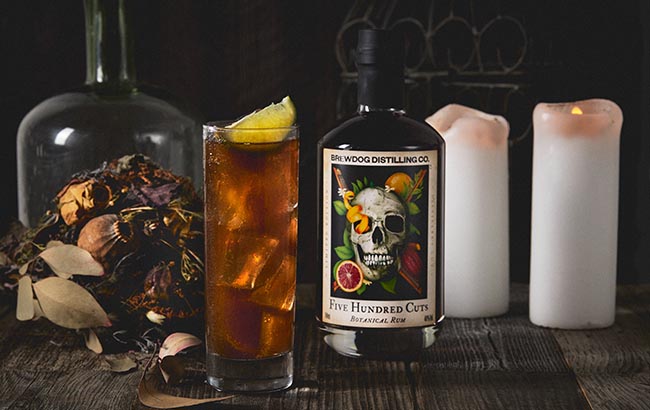 AUTHENTICITY AND FLAVOUR
Known for its game‐changing attitude, Scotland's Brewdog Distilling Company entered the rum sector last year with its Five Hundred Cuts Botanical Rum.
When it came to creating the rum, the idea was to "ignore what's come before" and "breathe authenticity and flavour" into the category, says Steven Kersley, the company's head distiller. "The main frustration I had in spiced rum was the lack of authenticity," he explains. "Brands weren't particularly transparent about how they create their rum."
On the characteristics of a spiced rum, Kersley says: "The hallmarks of what the consumer would recognise when it comes to spiced rum is overly sweet with a backbone of vanilla, and artificially coloured. That's the starting point for most spiced rums."
With Five Hundred Cuts, Brewdog sought to "break down the flavours that we believe should be leading in a spiced rum", Kersley adds, by using ingredients such as nutmeg and cinnamon, which "come from a place of authenticity".
To make Five Hundred Cuts, Kersley starts with white rum, which is "treated like a gin" and put into a gin still, followed by botanicals such as cloves, orange peel, sansho peppercorns and cardamom.
Kersley says "the amount of exploration you can do into flavour profiles is endless" and feels Brewdog is "just getting started in rum". Kersley has also experimented with pineapple by distilling it with white rum – a "delicious" result – as well as mango and grapefruit, and is working on different flavours with rum. This month, Brewdog Distilling will launch The Distiller's Cut small batch rum, a blend of white rum aged for 14 months in ex‐oloroso Sherry casks and Five Hundred Cuts.
Nusa Caña also touts the authenticity of its spiced rum. In March it unveiled its first line extension, a spiced variant. Jeveons said it "made sense" to launch a spiced rum next as the "story of Indonesia and spice is intertwined" because of the 'Spice Islands' in the Moluccas archipelago in Indonesia.
The rum is made with natural spices and flavours including nutmeg, clove, ginger, coffee, cacao and pineapple. The spiced bottling is set to launch in Australia first, but the coronavirus lockdown has led to that being delayed.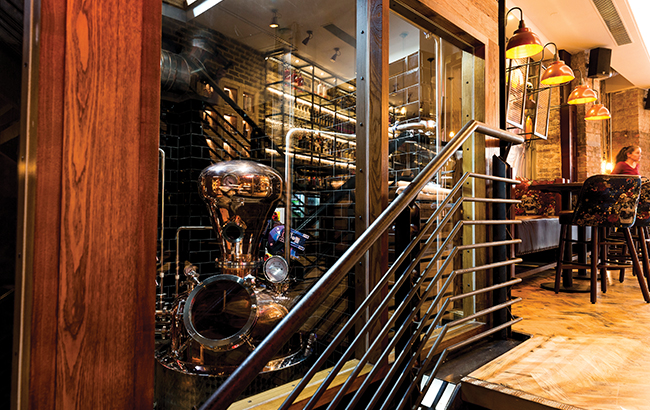 ADVENTUROUS FLAVOURS
Spiced rum was also an attractive category for UK‐based Halewood Wines & Spirits, the producer of Whitley Neill gin and Crabbie's Scotch whisky. The company acquired Cornish spiced rum brand Dead Man's Fingers in 2018 and has since expanded its range with a number of "adventurous" flavours, including Coconut, Coffee and Hemp. The brand tapped into "booming cocktail trends" with the launch of a pineapple‐flavoured rum in February 2020. James Stocker, marketing director of Halewood Wines & Spirits, says there is a "fair amount in the pipeline" in terms of new product development and flavours.
Stocker says Dead Man's Fingers has a "degree of provenance and history behind it". When it comes to the positioning of spiced rum, Stocker says consumers are buying into its reputation as "fun and relaxed" and "very approachable".
With Dead Man's Fingers, Stocker said the company "tried to move it away from the pirates and palm tree imagery". The name and bottle design comes from the "long, finger‐like gills inside a crab", one of the most popular items on the menu at Cornwall seafood joint Rum and Crab Shack, where Dead Man's Fingers was created.
UK sales of Dead Man's Fingers Spiced Rum rocketed by 286% last year, according to Nielsen figures cited by the brand. Halewood invested further when it opened a brand home for the rum in Bristol, UK, last October.
The 7,500 sq ft Bristol & Bath Rum Distillery houses a 500‐litre double‐retort rum still, a rum school where consumers can distil their own rum, and a bar with more than 150 rums.
Stocker says one of the biggest challenges for spiced rum is recruiting new drinkers. "New people are coming into the category from other categories," he notes, naming the growth of flavoured gin.
Tom Hurst, founder and CEO of Manchester's Rockstar Spirits, which makes Two Swallows and Grenade spiced rums, also notes the potential of the gin drinker as a spiced rum customer. He says: "The flavoured gin consumer is not a million miles away from the flavoured rum drinker." He points to the "runaway success" of Two Swallows Cherry, which has brought new consumers to the brand, particularly during the lockdown. He adds: "Rhubarb‐flavoured gin to cherry‐flavoured rum is not a huge jump."
Kersley also says the classic serve of spiced rum with cola "juxtaposes against current trends" such as wellbeing. "There's an opportunity to capture the tastes of gin drinkers," he adds.
MIXING THINGS UP
Spiced rum has long been consumed with cola, but the growing health trend across the world has seen drinkers move away from sugary serves. In the US, Adam Rogers, North America research director at IWSR Drinks Market Analysis, says: "Coke as a mixer has been less popular over the years due to the health and wellness trend, which has also affected the rum and cola drink, which is most associated with spiced rums, especially on‐premise."
Analyst CGA also noted the chance to alter consumers' attitudes to mixers. CGA said there is "relatively little" awareness of the potential to drink it neat, or paired with juice, ginger ale or other options. Four out of five drinkers consume rum with cola (51%) or diet cola (32%), a CGA survey in March found.
One brand looking beyond traditional serves is London start‐up Silk Road Distillers, which claimed to launch the UK's "first" white spiced rum last October. The rum, made with six botanicals, is recommended for sipping neat or mixed with tonic water.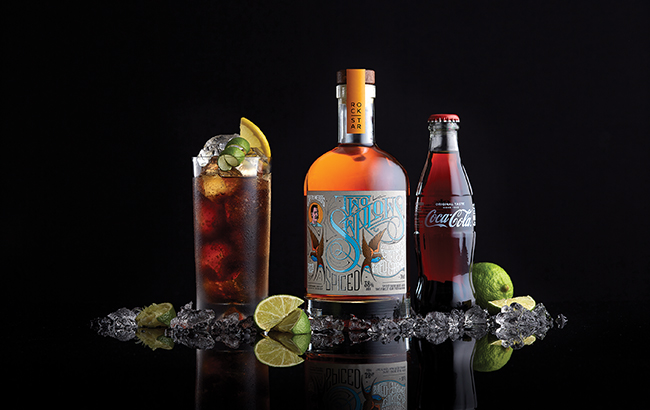 For Two Swallows, Hurst's aim was to create the "perfect rum to drink with Coke and ginger offerings". Last year, Two Swallows was selected by Coca‐Cola as the official partner for its Signature Mixers range, a series created to be paired with premium dark spirits. Rockstar Spirits combines its Two Swallows Citrus and Salted Caramel Spiced Rum with Coca‐Cola Signature Smoky for a new take on the spiced rum and cola serve. Two Swallows also recently added an orange and ginger flavour, designed to be served with cola or ginger beer.
Meanwhile, Rockstar Spirits' Grenade is an overproof spiced rum range (65% ABV) targeted at cocktail making. Grapefruit Grenade is best served with Ting Grapefruit Soda.
Stocker says the on‐trade needs to have "drinks lists with more rums on" as spiced rum is "arguably the most versatile category" due to its mixability in simple serves and complex cocktails.
Jeveons also calls for more simple mixers for dark spirits because "there aren't enough options". The firm plans to tap into the ready‐to‐drink (RTD) market in Australia with two Nusa Caña white rum RTDs, including a variant mixed with coke and a Spritz with pink grapefruit.
Kersley believes there are "definitively opportunities to push boundaries" in spiced rum, saying the sector is under‐served and could have more variety.
But he also calls for more transparency across rum: "Once you understand a lot of spiced rums, the amount of rum they contain is so little."
La Hechicera's Riascos adds: "The myriad combinations you can use to flavour and spice a rum is both a blessing and a curse. If not managed correctly, there is a risk of diluting the concept and confounding consumers. Spiced rum is fortunate in that it is a blank canvas, but there needs to be an element of caution so consumers are not overwhelmed or confused by broad concepts.
"A second challenge is that spiced rum is still a niche category – a big niche – but remains specific to certain markets and cultures."