SB meets… Andy Gascoigne, Haworth Steam
By Owen Bellwood
The former rugby league player turned publican discusses his career off the pitch, opening his first venue and the creation of his sweet shop-inspired gins.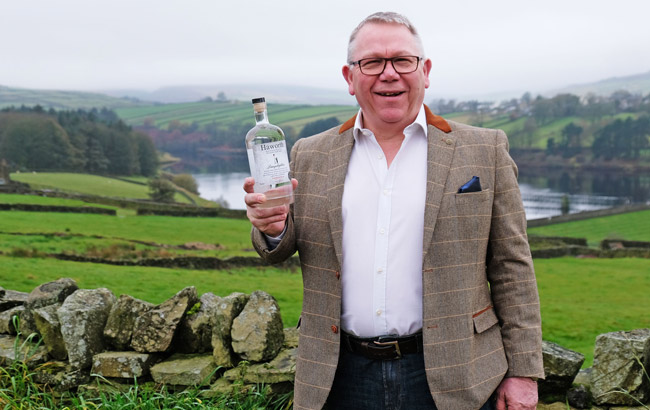 Where did your interest in the drinks industry come from?
I used to be a professional sportsman, playing rugby league, but at the end of my career I didn't know what to do. I had a beautiful house in the foothills of the Pennines and my wife Mandy and I took a chance and bought our first pub close by.
It was a big risk, but it paid off. Mandy is a wonderful cook and she makes sublime food. I decided the pub didn't keep me busy enough, so I went to see an old brewer and asked if he would teach me to brew. I told him I would work for nothing if he showed me how it was done. Three months later, I installed my own microbrewery and so my journey into the drinks industry began.
What inspired you to create your own gins and tonic waters?
Over the years, I have owned many pubs in different locations across the UK, but I was feeling a little uneasy at the lack of challenges I had in my life. At the pubs, I noticed that my gin sales were increasing week on week, so I decided to go on a gin course in Sunderland at Brewlab. When I arrived for the three-day course, it was packed with interested students of all ages from all over the world and I instantly knew I was onto something. Once we started making gin, it was clear the market already had a lot of producers and I realised I needed to be unique. So, we decided to make flavoured gin and then make the accompanying tonic water to create the perfect drink.
How did you settle on the flavours in our range?
As a family, we sat down and decided that those wonderful old sweet shop flavours were for us. We reminisced about a bygone age as children, buying sweets form our local sweet shop as a treat from our parents.
Some of those flavours were a must, first on the list was sherbet lemon. We put real sherbet in our gin, so when it's made it's cloudy for the first few days as it absorbs into the spirit, before eventually becoming clear. It tastes divine. My wife wanted liquorice black jack. This was hard to create because of the over-powering flavour of anise, so less was more there. The others just simply followed.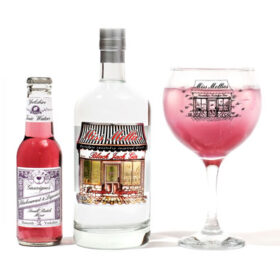 What was the highlight of this creative process?
This is simple: when we sell to a trade customer for the first time, I am really happy when they re-order time and time again. You know that you are doing something right. It's a real vote of confidence when sales surge. Even online I love it when I see customers ordering time after time. It's a great buzz.
How can you impart your personality into your products?
I am from Yorkshire, so I speak as I find. Some folk don't like this – my mother used to say "folk don't like the truth, lad". She was a hard Yorkshire woman. So it's this simple: no fancy bottle, no fancy label, and no fancy story. Let the products speak for themselves.
What ambitions do you have for your range?
That is the hardest question of all. I don't want to sell to supermarkets nor be a global producer, I never went into the spirits business for that. It's not even about the money, as I love what I do. I love watching people who buy our gin and mixers together, and seeing their reaction after taking their first sip. It's wonderful when they say, "yes, it does taste really good". I am of an age where I am very comfortable in my own skin and with what I am doing, it's making my family secure, so that's all that matters.