Kraken unveils new Unknown Deep bottle
Spiced rum brand Kraken has created a new activation to mark the launch of its first deep sea-inspired bottle.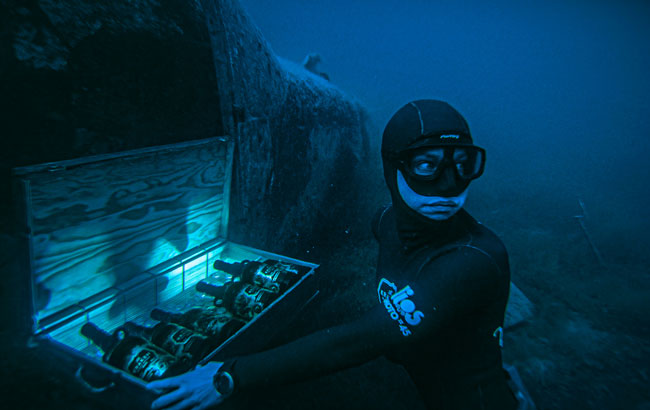 Kraken has partnered with free diver Beci Ryan to create the Dive Thru activation at The National Dive Centre in Chepstow, Wales. Ryan will dive to the bottom of a flooded quarry to collect limited edition bottles of Kraken rum.
Ryan will retrieve Kraken's limited edition Unknown Deep bottles, which have been inspired by the legend of a ship's crew that discovered the mythical Kraken's treasure while on a deep sea dive expedition.
Rum fans will be able to win a chance to buy the bottles through a prize draw on the Kraken website. The limited edition Unknown Deep bottles will also be available to purchase through Kraken fan club, The League of Darkness.
The first in a new series of deep-sea inspired limited editions, £1 (US$1.30) from the sale of each new bottle will be donated to ocean conservation charity Project Aware. Through its Dive against Debris drive, the charity empowers scuba divers to remove marine waste from the sea floor.
Danna Moore, Project Aware's global operations director, said: "Marine debris is a complex and vast issue to tackle. Partnerships, along with a groundswell of community support, are two critical ingredients necessary to drive change.
"Kraken rum has a rich history of supporting marine life, so we're proud to join forces to raise funds and awareness for the plight of our ocean and its wildlife."