Italicus crowns Creative Talent winners
By admin
Italian aperitivo Italicus has chosen the winner of its Creative Talent contest, which challenged artists to bring the brand's heritage to life.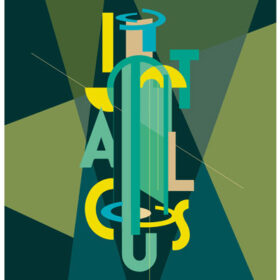 Launched as part of the brand's Art of Italicus initiative, the Creative Talent competition required artists to create digital artwork that focused on the brand's Italian roots and represented the heritage, flavour and experience of Italicus.
Italicus awarded Italian artist Jean Philippe Vaquier first place for his piece The Compenetration of Lights.
Second place in the Creative Talent contest was awarded to Vix Black with The Aperitif and in third place was Virginia Vignali with Italian Aperitivo for All.
For finishing in first place, Vaquier will be awarded a cash prize of £1,000 (US$1,295), Black will receive £800 (US$1,000) and Vignali will be given £600 (US$775). The three artists will also be taken on a round-trip experience to an Art of Italicus global brand event in 2021.
The competition was run in partnership with contemporary art fair Moniker Art Fair.