Cognac's quest to communicate provenance
By Richard Woodard
The producers of Cognac are happy to stress the provenance of their blends and single vintages as a way of attracting discerning consumers. But are they effectively getting their message across to customers? The Spirits Business investigates.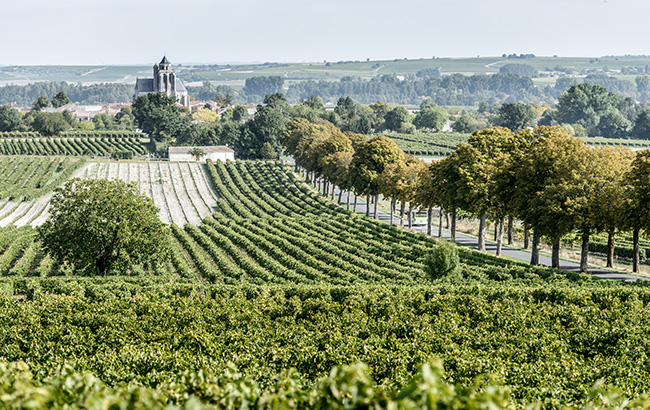 *This feature was originally published in the May 2020 issue of The Spirits Business
Where a product comes from and how it is made is arguably more important today than ever before. In theory, Cognac is perfectly placed to satisfy the curiosity of consumers thirsty for information about what is in their glasses. Yet other spirits, such as single malt Scotch, rum, Tequila – seem to communicate their roots more effectively.
Cognac's history and the basis of its success are partly to blame. "Cognac was made famous not by the distillers, producers or farmers, Cognac was made famous by the traders, by the merchants – and the merchants talk about their skills and what they know best, which is blending," explains Maison Ferrand founder Alexandre Gabriel.
This has, he says, "overshadowed something that we take for granted, which is provenance". The fact that four houses – Hennessy, Martell, Rémy Martin and Courvoisier – account for 85% of global sales only reinforces the point.
Provenance runs through Cognac's veins, but it has historically been part of internal processes, rather than external communication. As Hennessy master blender, Renaud Fillioux de Gironde is responsible for making roughly half the Cognac sold on the planet, and the vast majority of that is large‐ scale, consistent blends such as Hennessy VS, VSOP and XO.
"You could think that therefore this importance of provenance is less," he says. "In fact, it's actually the opposite: with the tasting committee we taste more than 10,000 samples every year to assess the quality of each batch.
"We follow the quality done by each grape grower. We know them, where they are, how they work. We work constantly with them to improve our ability to get the best from the potential of their vineyards.
"As the master blender, my job is then to put together the eaux‐de‐vie to get the best blend possible. At Hennessy, for Cognac‐ making, 'provenance' is not a destination, but part of the journey."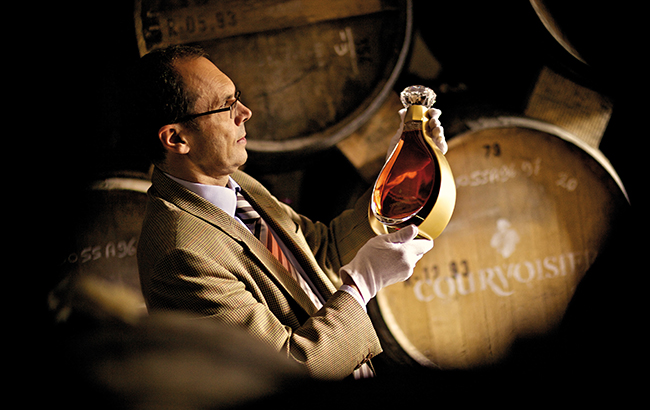 For Courvoisier master blender Patrice Pinet, the key lies in Cognac's sub‐regions or crus – Grande and Petite Champagne, Borderies, Bons Bois, Fins Bois and Bois à Terroirs. "The crus are crucial in understanding the style and character of a Cognac," he says. "I strongly feel that the provenance talk will remain based on the crus and what they bring to one's blend, as blending is Cognac's DNA."
Hine now has a big enough vineyard – 115 hectares in Grande Champagne – to supply a third of its production needs, and has released Domaines Hine single vineyard vintages (2005, 2006 and 2008, with 2010 to follow this September). But, even here, there's a recognition that this is a small‐scale product. "When you see single estates like we do at Hine, and others, it's really a niche philosophy," says Marie‐Emmanuelle Febvret, marketing and communication manager. "You need to maintain the blends. It might grow, but I don't see it becoming a big part of what we do."
PLACE AND TIME
Frapin takes the Domaines Hine philosophy further, only making Cognac from its own vineyards, and not producing it for anyone else, encapsulated by single‐property releases from Château de Fontpinot. For export director Bertrand Verduzier, the simple statement that "Frapin is 100% Grande Champagne" has resonance, as does the concept of a single vintage Cognac – "a blend of place and time". But he remains pragmatic: "I think Grande and Petite Champagne, as well as Borderies, are conveyed to the trade to some extent, but let's be realistic: Cognac is conveyed by brand more than by terroir today."
Then there is Camus, the biggest vineyard owner in Borderies (280ha), spawning a series of single estate releases, as well as quirky bottlings from outlying areas such as the Île de Ré and the Dordogne. The house also holds 'Cognac Lab' tastings to deconstruct the properties of the crus and the various stages of production, reports global brand manager Pier Paolo Catucci.
But, if Cognac really wants to reinforce its claims to provenance, says David Baker, managing director of Hermitage Cognacs, fresh thinking is required. "In many cases, Cognac has been made in the top crus by generations of family producers, but their identity starts to disappear once they sell their Cognacs to the big houses," he argues, bemoaning the commoditisation of Cognac compared with, say, single malt.
"Happily, at Hermitage, we can still find family firms who sell their Cognacs independently; these single estate producers are much more likely to provide Cognacs that have aged for longer periods." Could a new generation of grower‐producers revitalise Cognac in a similar way to Champagne?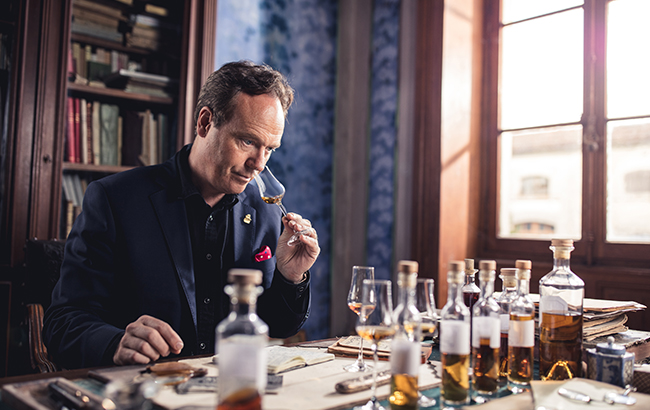 For now, the big houses will dominate any conversation about provenance. At least Rémy Martin talks about only sourcing from Grande and Petite Champagne. "It has always been part of our DNA," says cellar master Baptiste Loiseau, "but we have to go even further now on the explanation of provenance."
Tercet – a Cognac released in the US last year and set for a wider roll out – highlights the human element of provenance with its focus on wine grower Francis Nadeau, master distiller Jean‐Marie Bernard and Loiseau.
Perhaps Cognac has so much provenance – region, crus, vineyards, distillation, maturation, blending – that consumers might struggle to take it all in. "Don't forget that there's a general lack of knowledge about the category," cautions Philippe Jouhaud, sales and marketing director at Bacardi‐owned Baron Otard and D'Ussé. "Most people have no idea about provenance, and no idea even about what the product is made of."
Jouhaud identifies key steps: the raw materials (grapes), the region (Cognac), then the detail: "We use Grande and Petite Champagne because of the floral flavours, the finesse and the elegance, but we also use Fins Bois and Bons Bois because of the fruitiness and the structure, and so on. The message that you need to communicate will be different, depending on whom you talk to."
Even though Delamain is about to release a range of high‐end, single‐vineyard Cognacs, managing director Charles Braastad emphasises that such launches will remain small scale – and he is concerned that the right kind of information is given to the consumer. "There will be an unfortunate irony if efforts at 'provenance' actually cloud the truth about a Cognac," he warns. "Does the year of a Cognac, whether its vines were south‐facing, the name of the viticulteur or the hamlet from which an eau‐de‐vie is sourced, matter? Does it help a drinker on an honest journey to truth?"
Nonetheless, if some drinkers want a helping hand on that journey, says Catucci, Cognac houses will respond. "Provenance is a key interest trigger in most of the spirits categories," he points out. "It is what allows consumers to travel with their minds when they taste and become connoisseurs; and so no doubt there will be more interest in stories around the geography of Cognac in the upcoming years. "This is not something that jeopardises classic blends or house names; it just multiplies the touchpoints for a different class of consumers."