Cocktail stories: Cask Old Fashioned
By Owen Bellwood
Whisky specialist Black Rock uses its twist on the Old Fashioned to teach drinkers about the influence of good wood.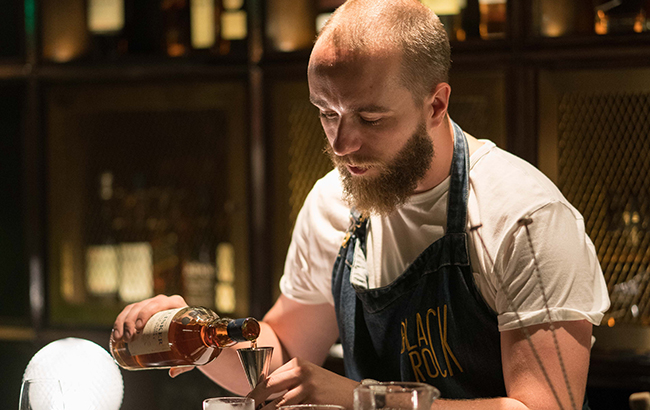 The Old Fashioned is one of the world's best‐loved cocktails, so altering the combination of whisky, sugar and bitters is a risky game to play.
At London whisky bar Black Rock, the team's experimentation with the classic cocktail led them to create their own barrel‐finished whiskies, including time spent in Guinness, vermouth and rum‐seasoned casks.
Matt Hastings, group bars manager at Black Rock, says: "If you order an Old Fashioned, we have our four casks of whisky above the bar for you to choose from. Three of them have had something in before and one of them hasn't."
Currently on offer at Black Rock is a Guinness‐finished Ailsa Bay, Bulleit Bourbon served from a rum‐seasoned cask, Bowmore Scotch whisky in a virgin oak barrel and Cardhu 15‐year‐old in a vermouth‐seasoned cask.
"We picked the whiskies first, because they were whiskies that we wanted to work with," says Hastings. "Then we just had to find things that we thought theoretically would work.
"The Ailsa Bay Guinness is amazing, and we get really good feedback on the Cardhu vermouth cask as well."
The team rests the whiskies for between one and three months, and then uses the aged spirits to create cocktails to order, rather than maturing pre‐mixed cocktails in the barrels.
"You get more influence out of the cask that way, because you're keeping it at a higher percentage of alcohol and that's going to extract the bulk of the flavour, the colour and any other things that you'll take from the cask," Hastings explains.
"They all sell really, really well, because they are so radically different," says Hastings. "I think we get the best customer feedback from the Cardhu, because people think 'well obviously I'd like to try a vermouth Old Fashioned'. Then they get it and it's delicious."
Click through to the next page for a list of ingredients and how the Cask Old Fashioned is made.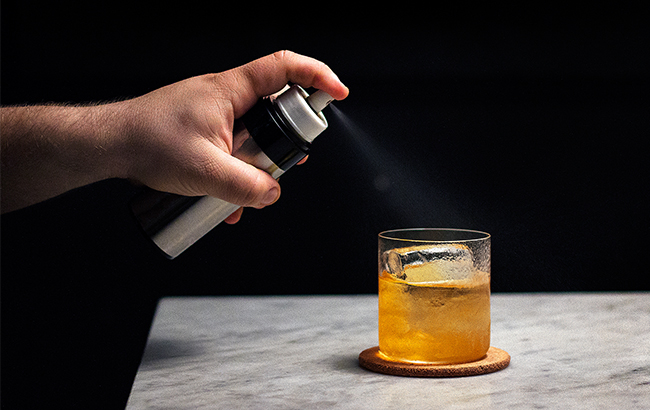 Ingredients:
50ml Whisky rested in a five‐litre oak barrel
10ml Demerara sugar syrup
3 dashes of Angostura Bitters
1 dash of Saline solution
Method: Add all the ingredients to an ice‐filled mixing glass and stir to chill and combine. Strain over a large block of ice into a rocks glass and garnish with a spritz of orange.