Angel's Envy shows importance of oak in new video
Louisville-based Angel's Envy has created a new video as part of its annual Toast the Trees initiative, which highlights the importance of oak to the Bourbon industry.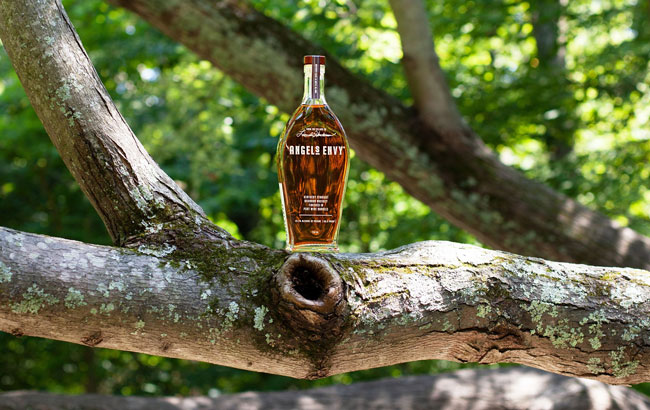 Angel's Envy hosts its Toast the Trees initiative each September to raise awareness for the increased need for a healthy and secure white oak tree population.
The 2020 instalment of the campaign centres around the Lost Oak Experiments film, which explores what Bourbon would look like in a world without white oak trees. The film highlights the importance of white oak sustainability to the Bourbon industry.
Wes Henderson, Angel's Envy co-founder and chief innovation officer, said: "As we made this year's Toast the Trees video, my sons and I were able to really reflect on what our industry would be like if we didn't have access to white oak trees for our barrels – and we of course had to have a little fun with it.
"We hope it helps highlight the importance of sustainability in the Bourbon industry for our fans and drives home why Angel's Envy's Toast the Trees initiative is so important to us."
As part of this year's initiative, Angel's Envy has pledged to plant one white oak tree for every use of #ToasttheTrees and every share of the Lost Oak Experiments video on social media.
Fans can also help plant trees by testing their knowledge of the role oak plays in Bourbon's process through a quiz on toastthetrees.com. For every three questions answered correctly, Angel's Envy will plant one white oak tree.
Through this year's campaign, Angel's Envy aims to plant 40,000 new white oak trees.
Since the inception of the Toast the Trees initiative in 2014, Angel's Envy has planted more than 80,000 new white oak trees throughout eastern Kentucky and the surrounding Appalachian areas.