WSTA creates distillery map for 'staycationers'
By Melita Kiely
The Wine and Spirit Trade Association (WSTA) has created an interactive map to help those looking to holiday in Britain discover some of the nation's best distilleries.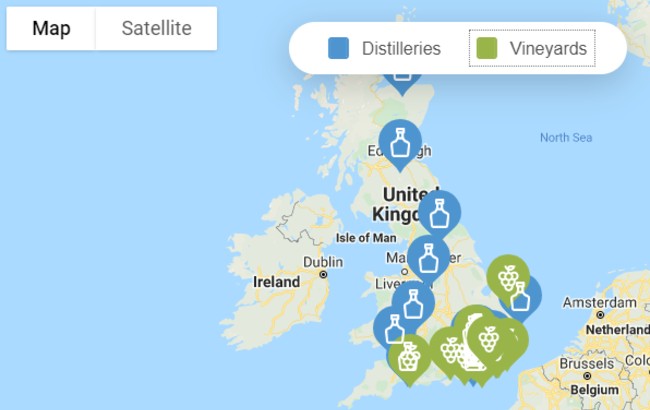 The interactive map has been designed to help 'staycationers' find vineyards and distilleries offering tours, tastings and places to eat and stay on site, with more than 50 locations listed across the country.
Users can click on a spirit bottle for more information about distilleries and websites outlining various tours and gin-making experiences. Meanwhile, click on a grape icon to find out further details regarding British vineyards.
The map can found online at wsta.co.uk/locations.
Miles Beale, chief executive of the WSTA, said: "The ginaissance has led to a huge wave of investment in exciting new distillery visitor centres and tours. To celebrate our great British distillers and wine makers we have launched the UK's first digital wine and spirit map.
"The pandemic means that more people are choosing to enjoy a staycation over the summer and this August bank holiday weekend.
"The WSTA's interactive map has been designed to encourage people to find out more about the wave of exciting new wine and spirit experiences on their doorsteps."
The gin boom has resulted in huge growth in the number of distillers in the UK, of which there are now 440 distilleries – including 80 new openings in the last year alone, according to the WSTA. There are now more than double the number of distilleries across the country compared to five years ago.
Earlier this week, we took a look at a number of Scotch whisky distilleries that are welcoming visitors once again following lockdown closures due to the pandemic.