What's on this weekend
Royale at East London Liquor Company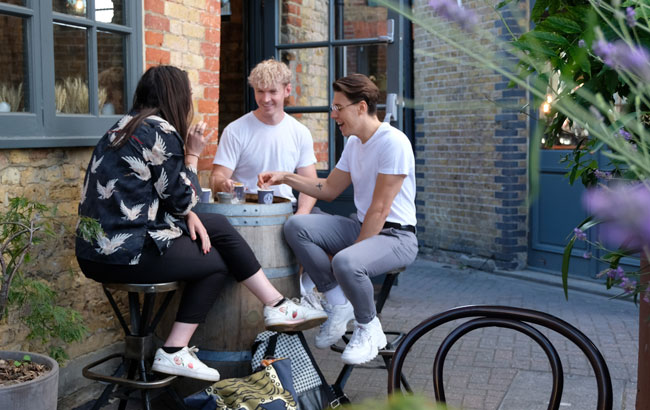 London bar and distillery East London Liquor Company (ELLC) will today welcome culinary team Royale to its Bow Wharf home.
The team behind Michelin-starred Leroy in London's Shoreditch will take up residency at ELLC, offering a simple menu of rotisserie chicken and sides, alongside a selection of wines, spirits and cocktails courtesy of the bar team at the east London venue.
Customers can dine in, or enjoy Royale's offering in the park or at home through the ELLC's Big Night In delivery service.
Dutch Courage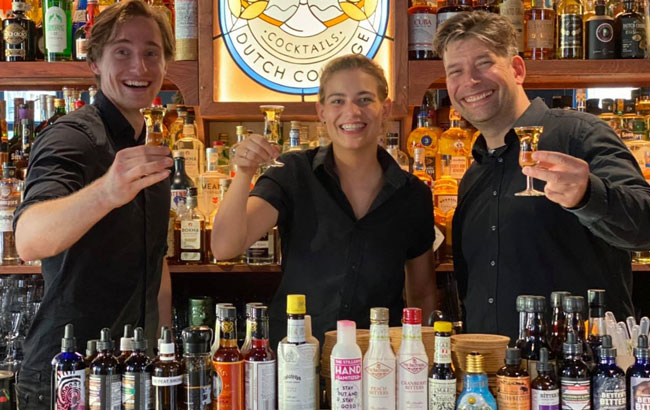 Amsterdam bar Dutch Courage will open its doors for the first time this weekend.
The new venue from Tess Posthumus and Timo Janse, the brains behind Flying Dutchmen Cocktails, celebrates Dutch drinking culture and offers a menu of local beers, liqueurs, spirits and other serves.
The new bar will be open from Wednesday to Sunday from 3pm.
The Living Proof podcast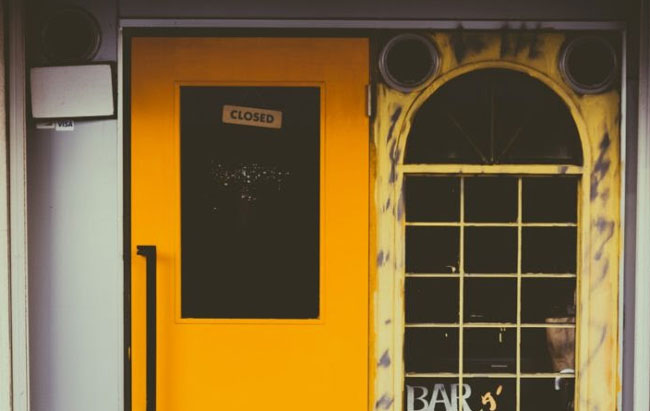 For podcast fans, bartender-focused series The Living Proof this week features an interview with Sebastian Costello, owner of Melbourne bar Bad Frankie. 
In the episode, Costello, who has been bartending for 20 years, discusses Covid-19, the current state of Melbourne's bar scene and his aim to teach drinkers at his Melbourne bar about Australian-made spirits. 
The latest episode of The Living Proof podcast is available to listen to on Apple Podcasts and Spotify.
The Nomadic Forager Virtual Bar Tour
Singapore's Mo Bar is hosting a virtual bar takeover with the team from Vesper in Bangkok, Thailand.
As part of the venue's The Nomadic Forager Virtual Bar Tour, Mo Bar will serve signature cocktails from Vesper until 12 August.
Mo Bar will then welcome Bar Cham in Seoul, South Korea, from 13 August.
Vinegar Yard Cocktail Passport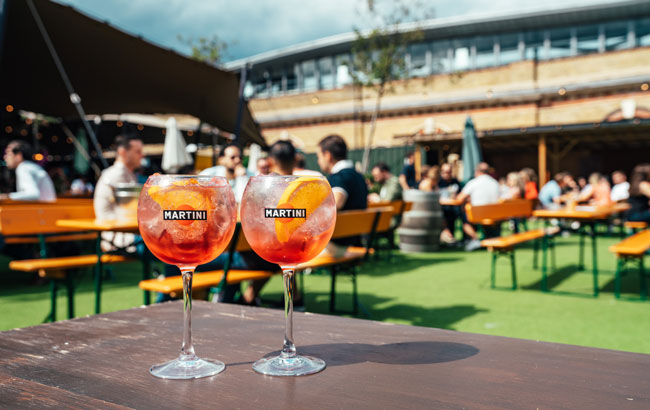 London outdoor drinking and dining destination Vinegar Yard is now offering a Cocktail Passport, which encourages drinkers to sample cocktails on offer across the site.
Drinkers at the London Bridge venue will be able to sample five signature serves for £20, including a Martini Fiero Spritz, Bramble or Zombie. Drinkers will also be offered a limited edition coconut Bacardi cocktail.
The Cocktail Passport will be available every Wednesday, Thursday and Friday throughout August.
Tailors Speakeasy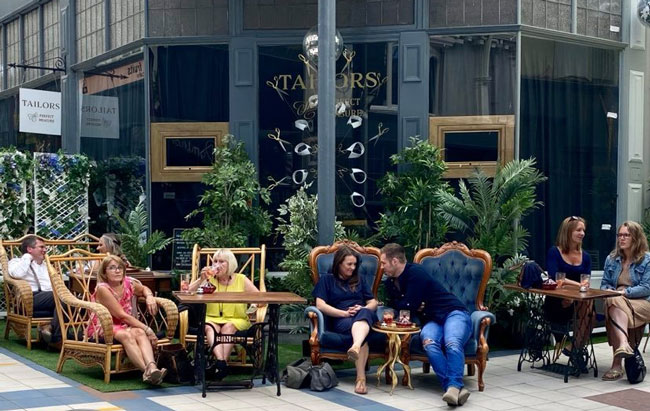 Leeds bar Tailors Speakeasy has now reopened with a new outdoor terrace and a "ring for gin" delivery service.
The drinking den in the city's Grand Arcade has created a "botanically inspired oasis" outside the speakeasy doors.
Drinkers at the newly opened terrace and inside the venue will now be able to ring for gin to receive gin cocktails and signature serves direct to their tables.
Lucy's Flower Shop at Atlas
On Monday, Singapore bar Atlas will serve up cocktails from Swedish bar Lucy's Flower Shop as part of its new series of virtual bar takeovers.
Singapore bar Atlas launched the series in partnership with venues across the world to support the on-trade community.
From Monday 10 August, drinkers at the bar will be able to enjoy drinks from Lucy's Flower Shop in Stockholm, Sweden. The cocktails will be created by the venue's head bartender, Hampus Thunholm.
SMWS virtual tastings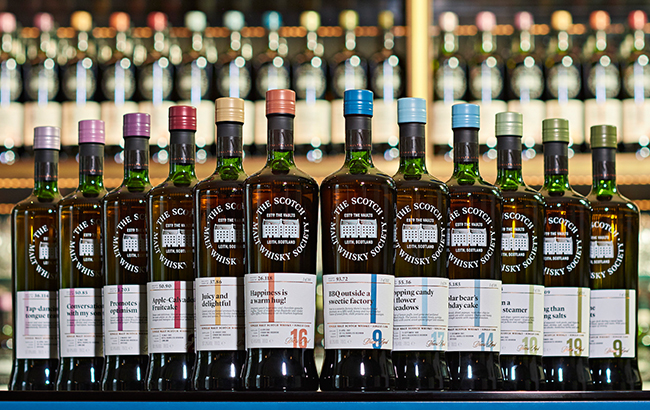 The Scotch Malt Whisky Society will host the latest instalment in its virtual whisky tasting series this week.
On Monday (10 August), the SMWS will host a sci-fi-themed tasting, which aims to delve into the world of technology in whisky making.
Running from 7pm CEST on 10 August, the tasting will be open to society members in Italy and Sweden, with further sessions for other regions due in the coming weeks.
Bar Milano opening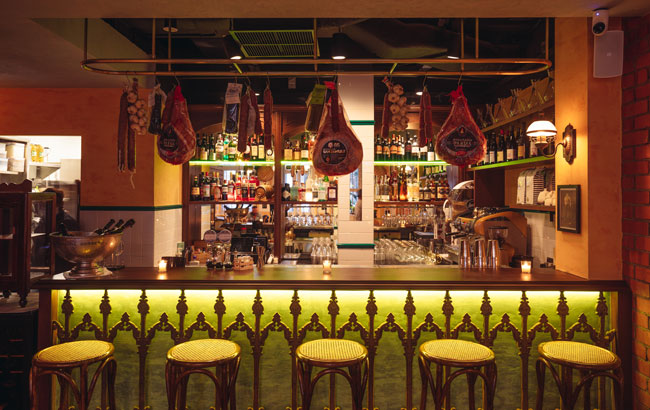 Bar Milano has opened its doors in Singapore to "invigorate" the region's Italian cocktail and dining landscape.
Created by SJS Group, Bar Milano is a cosy-chic bar that embodies a "European bon vivant atmosphere".
Bar Milano welcomes diners and cocktail fans throughout the day and will offer insight into Italian Spritz culture alongside authentic dishes.