Tullamore Dew: a brand history
Irish whiskey brand Tullamore Dew has a long history and thanks to shrewd marketing, it has become hugely successful on home turf and outside of Ireland.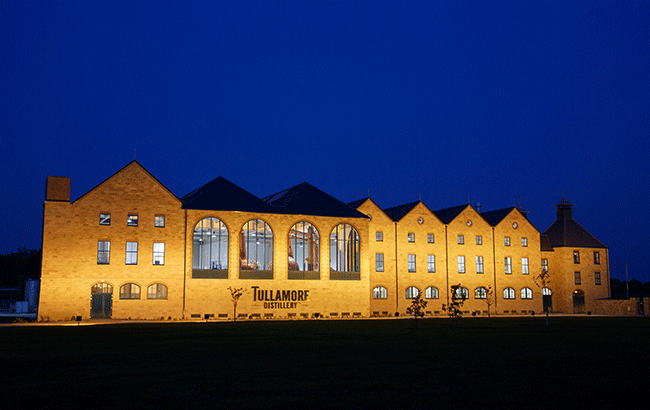 *This feature was originally published in the May 2020 issue of The Spirits Business magazine. 
"We're right in the heart of Ireland, geographically and emotionally ­– as I say in my more poetic moments," says Tullamore Dew's global brand ambassador, John Quinn. The original distillery in the centre of Tullamore was the most landlocked in Ireland, but it was well connected, thanks to the country's Grand Canal, which flows through the town. The canal brought in empty casks and coal for the stills and took away the whiskey to Dublin in one direction and Shannon in the other.
While famed for its big urban distilleries, "Ireland had a rich history of rural distilling, mostly illegal", says Quinn. "The Irish were never predisposed to pay taxes to an organisation based across the water who had come without invitation." Tullamore was doubtless producing all manner of illicit hooch before the Molloy brothers took out a licence in 1829. Ownership passed to their nephew, Captain Bernard Daly and his family, but the running of the distillery was left to the general manager, Daniel E Williams, who had joined aged 14 in 1862.
The whisky produced was pot still Irish and known as Daly's whisky, according to Alfred Barnard, who visited in the 1880s while compiling his Whisky Distilleries of the United Kingdom. It was sold "all over Ireland, but principally in Dublin", he wrote, "whilst a large quantity goes to Liverpool, London and Australia".
The credit lay with Williams, who brought electricity, the telephone and the first motorised vehicle to Tullamore in the form of his delivery truck. He also imported tea, ran a chain of 26 general stores and, most importantly gave his initials to Tullamore D.E.W., as it's written on the label.
He died in 1921, meaning his family came to own the distillery, though quite when they launched the brand is unclear. All Quinn can say for sure is that "the Tullamore Dew we know today as Ireland's first blended whiskey really happened in 1954 when the first shipment was made to the USA". The blend included grain whiskey that Tullamore began producing six years earlier.
In its home market, Irish whiskey was mostly bottled by bonders and publicans who received labels from the distilleries. It was not unusual for it to be 'stretched' with a little cheap spirit by the time it reached the public, a practice that finally persuaded brands such as Jameson to start bottling in the 1960s.
Survival plan
By then, Williams' granddaughter, Teresa, had married Frank O'Reilly, head of Powers whiskey, who transferred Tullamore's production to Dublin and closed the original distillery in 1954. The category had been struggling since Irish independence in 1922, and it was O'Reilly who persuaded the industry that survival meant combining to form Irish Distillers (IDL) in 1966.
Within a decade, the company produced every drop of Irish whiskey from its new Midleton distillery in Cork, apart from what it distilled at Bushmills. IDL was bought by Pernod Ricard in 1988, and the monopoly continued until Tullamore Dew broke free to join C&C, which was part-owned by Allied Domecq, in 1994.
Quinn insists consumers were not bothered that Tullamore lacked its own distillery, but admits not having a home to show distributors and sales teams was "really disappointing ­– as part of Allied we were aware that they had lovely distilleries in Scotland".
He explains how Tullamore Dew was always considered an export brand that established a good base in Germany and Scandinavia. "In the late 1990s we started to plant seeds in Central and Eastern Europe," he says. "And in the early 2000s we began investing in broadcast and outdoor media in countries like Bulgaria, Slovakia and the Czech Republic."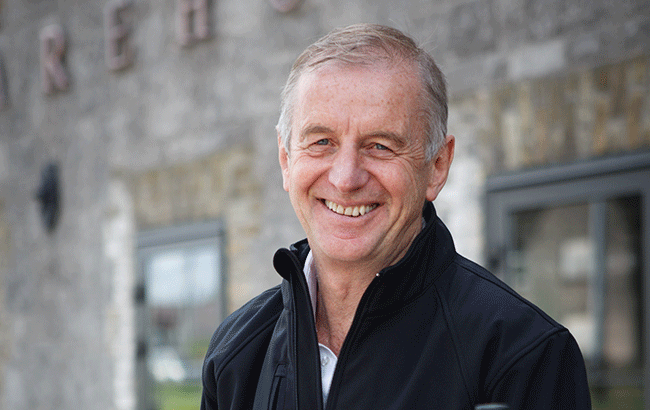 When Allied Domecq was sold in 2005, Tullamore Dew continued with C&C International, which was enjoying success with its Magners cider brand. Despite the distraction and C&C's failure to give Quinn his longed-for distillery, Tullamore had grown to 600,000 cases by 2010. It had leapfrogged Bushmills, which Diageo bought in 2005, presumably to take on Jameson, and was now in second place. "You could say pat on the back for Tullamore, or shame on Diageo for not focusing on Bushmills," he says. "Either way it was a real feather in our cap."
This did not go unnoticed by William Grant & Sons, which snapped up the brand with Carolans cream liqueur, Irish Mist liqueur and Frangelico for €300 million (US$328m) in 2010. The three stablemates were sold off, and the new owners sank €3m into an impressive visitor centre where the old distillery had once stood.
For Quinn it was a good omen, and before long his dream came true – a distillery was built on the outskirts of Tullamore, and began producing pot still Irish and malt whiskey in September 2014. A year later, capacity was doubled to 3.6m litres per year, then a grain distillery and bottling hall were added in 2017, in a total investment "north of €100m", says Quinn.
Faith in the brand
"We triple-distil three types of whiskey," he says. "We mature and bottle it on site, and there's no other whiskey doing that in Ireland." In return for Grant's faith in the brand, Quinn and his team were on track to hit 1.5m cases this year, until coronavirus struck. But can the brand ever seriously challenge a leader some six times the size?
"Well, if you're living in the Czech Republic, Slovenia, Denmark or Poland you're not seeing Jameson as the dominant brand," he retorts. "Will we ever get to number one in the US? It's going to be a long-term plan if we do, but we're obviously not giving up on it." Fighting talk that Daniel E Williams would surely drink to.
Click though the following pages to see a timeline of Tullamore Dew.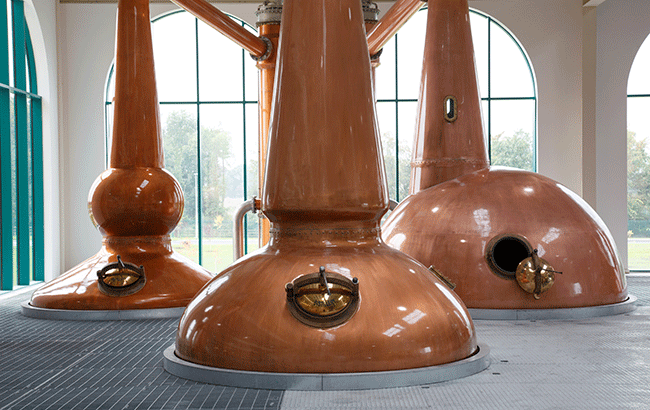 1829 – Tullamore distillery founded by the Molloy brothers
1893 – General manager Daniel E Williams brings electricity to Tullamore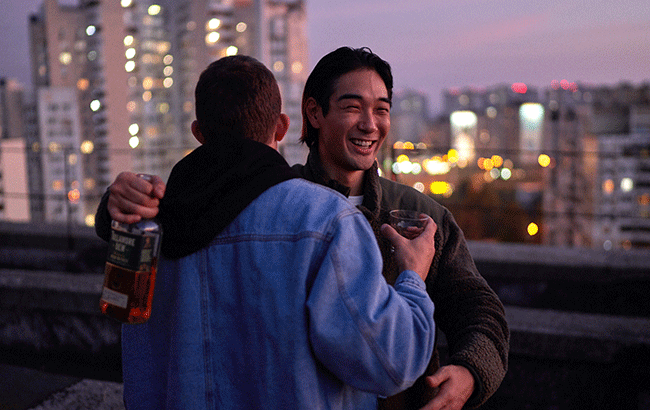 1954 – The original distillery closes and production moves to Dublin
2010 – Tullamore Dew acquired by William Grant & Sons
2014 – The new Tullamore distillery opens, producing malt and pot still whiskey
2017 – A grain distillery and bottling hall are added