Top 10 spirits marketing moves in July 2020
From food and whisky pairings with Scotch brands Ardbeg and Glen Moray to a 24-hour celebration of rum, we round up some of the best spirits initiatives from July.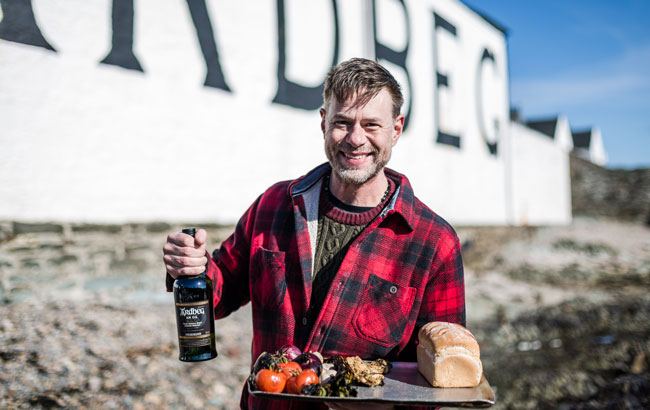 A number of spirits brands got creative online last month including Slingsby gin, which created a virtual version of its gin experience online, and Welsh whisky brand Penderyn, which launched a series of digital whisky tastings.
Meanwhile, American rapper Pitbull became the latest star to join a Tequila brand after partnering with Espanita Tequila, and Banks Rum pledged its support to bartenders with its Blend with Character Instagram campaign.
In a bid to encourage consumers to pair whisky with food, Ardbeg collaborated with DJ BBQ to teach drinkers how to make barbecue dishes and smoky whisky cocktails at home through an online series, and Glen Moray and chef Ben Tish created a selection of tapas dishes and cocktails inspired by each Glen Moray whisky.
Click through to the following pages to learn more about the top 10 marketing moves that caught our eye in July. 
Licor 43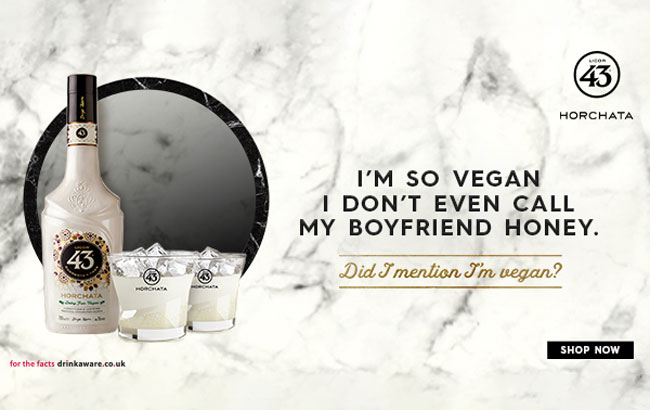 Spanish brand Licor 43 has highlighted the vegan credentials of its Horchata expression in a new UK marketing drive. This year, Zamora Company updated the recipe for its horchata‐inspired Licor 43 liqueur, which is now 100% vegetable‐based and free from dairy.
To highlight its new plant‐based recipe, Zamora Company has launched a campaign to reach the "dynamic, innovative vegan and free‐from sector". With the tagline 'Did I mention I'm vegan?' at its heart, the campaign will have several incarnations that will run across Facebook and Instagram advertising, display banners and Google ads.
Running for five weeks from mid‐July, the campaign features 'conversational straplines' such as 'I'm so vegan I don't even call my girlfriend honey'.
Ardbeg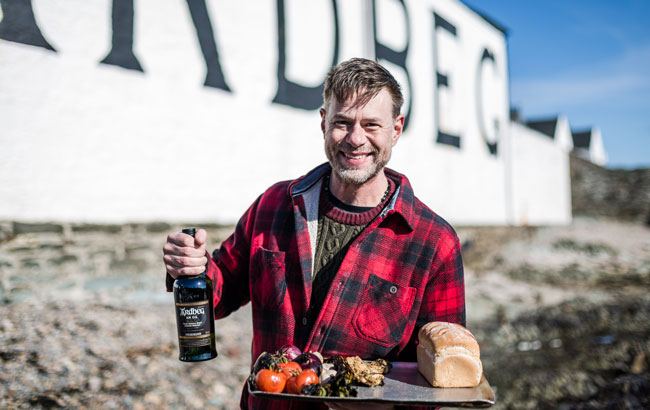 Islay distillery Ardbeg has partnered with DJ BBQ to launch an online series that will teach food and drinks lovers to create barbecue dishes and smoky whisky cocktails at home.
The Smoke Sessions will see DJ BBQ (real name Christian Stevenson) show consumers how to apply the rules of 'smoke, wood and heat' to create barbecue dishes and drinks using Ardbeg Ten, An Oa and Wee Beastie.
DJ BBQ said: "My smoky barbecue recipes share so many characteristics with the flavours of Ardbeg whisky and they complement each other perfectly."
The Ardbeg Smoke Sessions are available on Ardbeg's social channels, including Youtube, Instagram and Facebook.
Banks Rum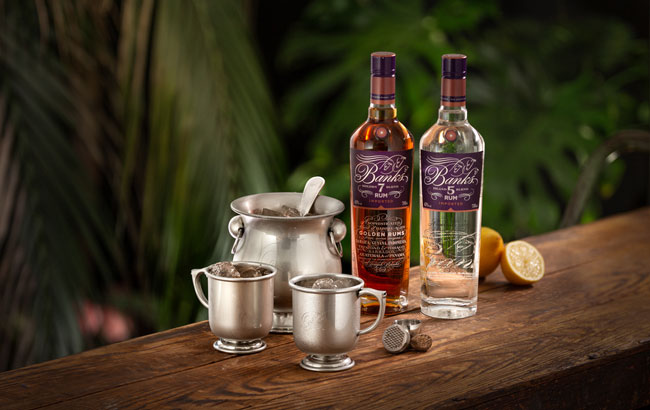 Bacardi-owned Banks Rum has relaunched its Blend with Character Instagram campaign, which aims to support bartenders via paid‐for social media content.
Premiering on Banks Rum's Instagram page, the campaign features appearances from bartenders including: Sam Baxendale, from Kin in Edinburgh; A‐K Hada, of Existing Conditions in New York; Pietro Collina, of The Nomad in New York; Patrick Alvarez, from Chicago's Kumiko and Kikko; and Emily Chipperfield, from London's Callooh Callay.
The campaign aims to support bartenders from Europe and the US through paid‐for content that showcases cocktails created to honour industry figures that have impacted each bartender's career.
The scheme will support 22 bartenders from Europe and the US during the lockdown.
Slingsby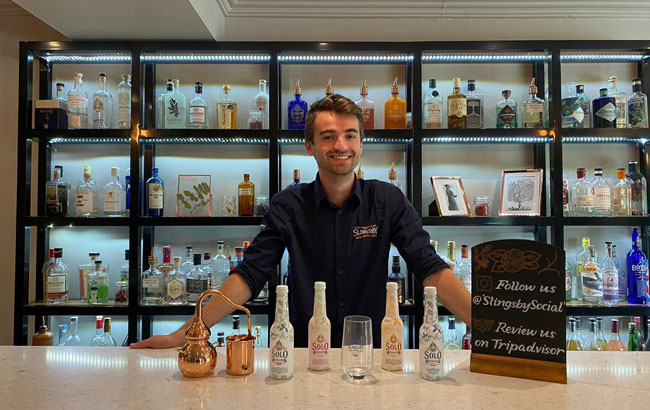 Yorkshire-based gin brand Slingsby has launched a virtual masterclass to bring the Slingsby Spirit of Gin Experience into drinkers' homes.
Slingsby usually hosts its Spirit of Gin experience at the brand's home in Harrogate, North Yorkshire. However, because of the coronavirus pandemic and physical distancing guidelines, the gin brand has created a virtual version of its experience.
Taking place each weekend, the interactive tasting will be led by one of the brand's in‐house mixologists, and will teach enthusiasts about the history of gin, the story of Harrogate and the history of Slingsby gin. Everyone that books onto the experience will receive an Experience Pack, which contains pre‐mixed gin cocktails, a highball glass and snacks.
To find out more or to book a spot, visit the Spirit of Harrogate website.
Black Tot Rum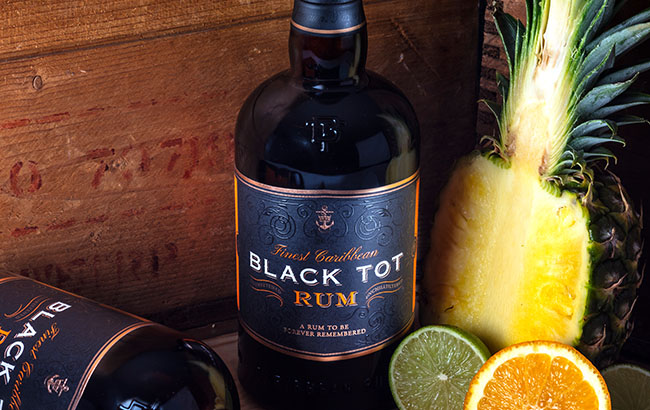 Elixir Distillers-owned Black Tot Rum hosted a 24‐hour celebration of rum in honour of Black Tot Day, the day the Royal Navy ended its rum rations.
Running from 10am BST on 31 July to 10am BST on 1 August on Facebook Live, the event was led by Mitch Wilson, Black Tot global brand ambassador, and Dawn Davies, head buyer and rum expert for retailer The Whisky Exchange.
As part of the 24‐hour celebration, Black Tot Rum hosted online discussions on the history of blending, ageing techniques in rum production and the islands that produced navy rum.
The event featured appearances from rum experts, including Mount Gay master blender Trudiann Branker, Plantation Rum founder Alexandre Gabriel and drinks author Dave Broom.
Bacardi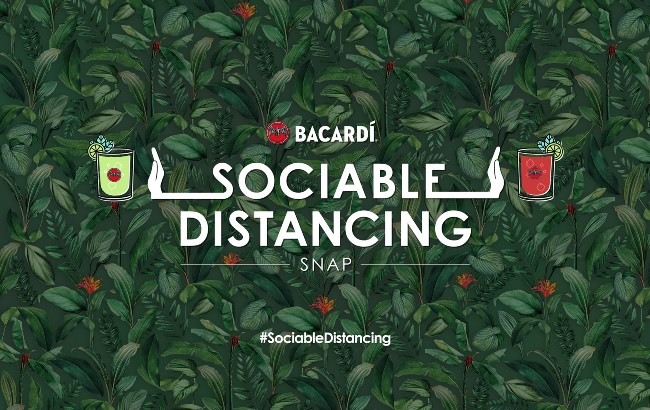 To mark the reopening of England's on‐trade on 4 July, Bacardi created a Snapchat lens featuring a Caribbean island – but it only works if users stand at least one metre apart, in keeping with updated physical distancing rules.
Users who activate the lens will be told how much further they need to stand back to maintain the required one‐metre distance. Once this has been achieved, a Caribbean island will appear, along with sunglasses, palm trees and the official Bacardi rum anthem, The Sound of Rum.
Fabio Ruffet, brand director of Bacardi Europe, said: "We know that people have a special bond with their local bars and restaurants, and ensuring they can return to celebrate in style is something we feel passionate about. The UK bar scene has suffered during the pandemic and we are pleased to see our bartenders back behind the bar."
Espanita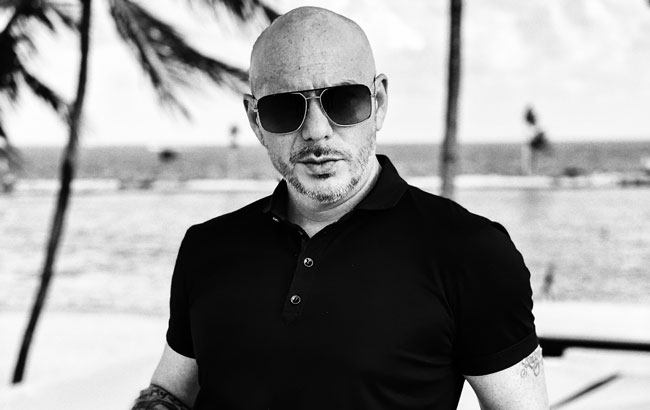 Espanita Tequila has appointed Armando Christian Pérez, better known as American rapper Pitbull, as its strategic adviser and global brand ambassador.
As part of his appointment, Pérez will receive equity in the brand and is said to be committed to the "continued growth of Espanita".
Pérez said: "It's an honour to partner and collaborate with the Espanita Tequila brand. We're proud to be part of a brand that has won so many awards and have been drinking and sending Espanita to family, friends and business partners around the world. We're excited to join this brand on its exciting journey."
Espanita Tequila is made with 100% Blue Weber agave, and is available in blanco, reposado and añejo expressions. Espanita is priced from US$26.99 for its blanco Tequila.
Glen Moray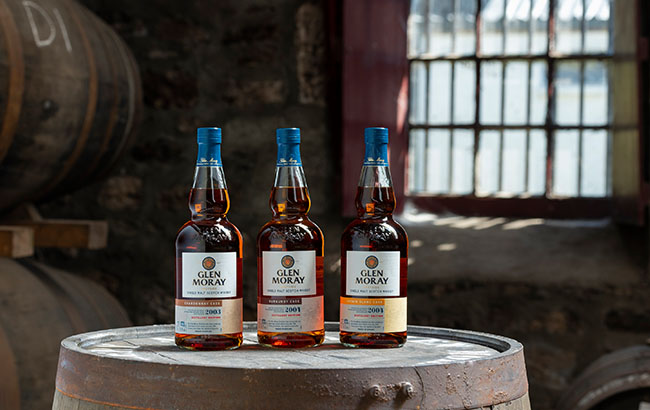 Speyside Scotch whisky brand Glen Moray has partnered with award‐winning chef and food writer Ben Tish to celebrate the origins of some of its cask finishes.
The Cask Stories campaign will explore the importance of cask flavour and character in creating Glen Moray's Port, Sherry, Madeira and Fired Oak expressions.
As part of the campaign, Tish, culinary director of London's Norma restaurant and The Stafford London hotel, has created a selection of tapas dishes and cocktails inspired by each Glen Moray whisky.
The stories and recipes will be shared by the brand in a series of films set to be released over the summer, with Instagram Live events also planned.
Penderyn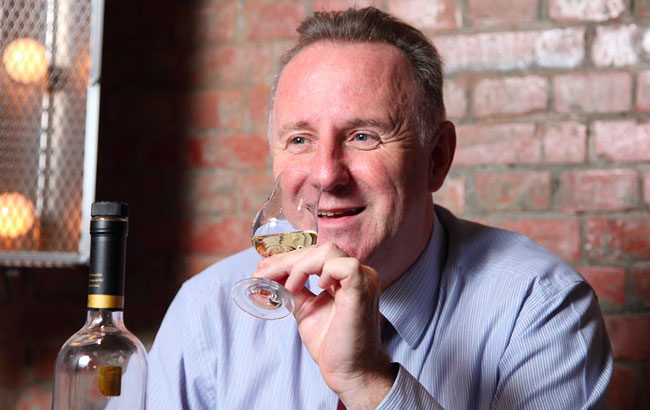 Welsh whisky brand Penderyn has launched a series of online whisky tastings for fans to find out more about the brand and its spirits. The first event took place on 30 July, and featured a guided tasting through five whiskies from Penderyn's Gold range.
Stephen Davies, Penderyn Distillery CEO, said: "In times like these, we need to find new ways to keep enjoying doing the things we love. For whisky aficionados, that means being a bit more flexible with the social side of tastings.
"Virtual tastings allow us to bring the distillery's best samples to people all over the world. It's simple enough to buy tasters in advance, and to set up a video sampling session where people can share their thoughts and notes."
Edinburgh Gin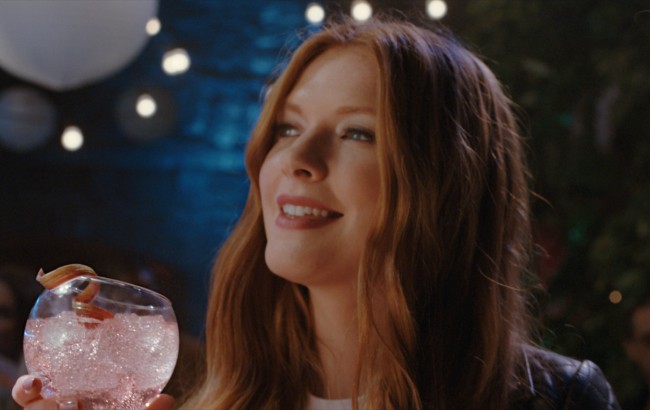 Ian Macleod Distillers‐owned Edinburgh Gin brought its Filled with Wonder campaign back to Scotland this summer. The gin brand initially launched its Filled with Wonder campaign throughout the UK in December 2019.
Neil Mowat, UK marketing director of Ian Macleod Distillers, said: "Our Filled with Wonder campaign has been doing an incredible job of highlighting the craft and creativity that goes into each of our expressions and it perfectly encapsulates who we are – pioneers of natural flavour and choice, far from ordinary storytellers, and imaginative marketers.
"Our Scotland‐wide campaign will further bring this concept to life, giving people new opportunities to discover the brand and enter our wonder‐filled world of gin. Let the summer begin."