The Irish Whiskey Masters 2020 results
By Melita Kiely
Enjoying a massive resurgence in popularity, Irish whiskey is loved around the world and with new distilleries set to release their goods, the sheer range of offerings will grow. SB examines what fans should be thrilled about right now.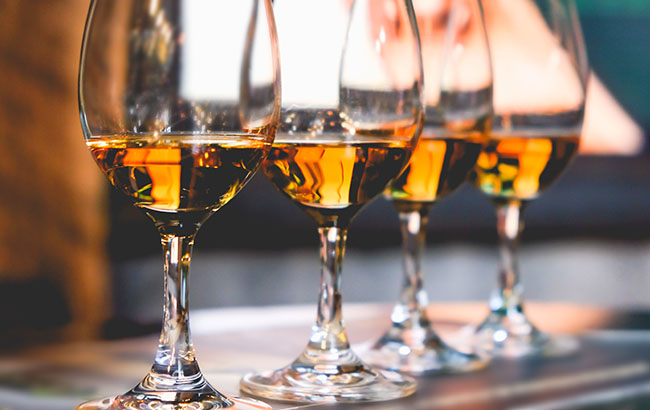 Ireland's reputation for whiskey‐making is celebrated around the world. Comprising just a handful of distilleries in 2010, the category expanded vastly over the past decade to reach 32 operational sites by December 2019, according to trade body Drinks Ireland.
The US demonstrated a particular penchant for Irish whiskey in 2019, with volumes up by 8.6% – outpacing sales of American, Canadian and Scotch whiskies, according to data from IWSR Drinks Market Analysis. The category has benefited from a premium push in the US, where almost 30 new premium‐and‐ above Irish whiskey brands launched last year, IWSR reported.
Logic would suggest the quality of whiskey coming from Ireland is playing a major role in its success – and quality is exactly what our Irish Whiskey Masters 2020 set out to assess.
Because of the ongoing Covid‐19 pandemic, this year's tasting took place from the safety of each judge's London home in July. Wine Sorted was enlisted to ensure all the liquids were decanted into clear containers to guarantee total anonymity throughout the blind tasting. Joining me, Melita Kiely, editor of The Spirits Business and chair of the competition, was Karen Taylor, co‐founder of the Whisky for Everyone blog.
Our day started with a flight of standard blended Irish whiskeys, all of which were priced under £30. The round produced a number of quality, value‐for‐money expressions, including two Gold medallists: Ha'Penny Original and Duffey's Irish Whiskey. Three Silver medals were also awarded in the opening flight.
"The round offers really good value," said Taylor. "The reality with most of these is that I wouldn't expect to drink them neat, I'd probably mix them, but I wouldn't feel cheated if someone served the Golds to me neat, or over ice. They weren't overly complicated, but there was enough complexity there for what you're paying."
Up next came a larger flight of premium blends, which delivered the first Master of the competition: Teeling Small Batch. "It was the palate that did it for me, the fuller mouthfeel, redcurrants, peaches," explained Taylor. "But I also got real levels of complexity, freshness of those berries and rich fruits, and chocolate and baking spice. There's some subtlety as well, and floral notes underneath coming through."
CONSISTENTLY HIGH STANDARD
Among the 10 Golds also awarded in this flight were Jameson Caskmates Stout Edition, Roe & Co and Grace O'Malley Blended Irish Whiskey. Three Silvers completed the round.
"The whole round produced a consistently high standard," noted Taylor. "It's hugely reassuring that if you're buying into this category, you know you're going to get something good and consistent. I know I'm going to get all those classic notes that I expect from Irish whiskey. It's a badge of reliability for the entire industry."
In the next price bracket, Blended – Super Premium, another Master was awarded, this time to Grace O'Malley Rum Cask. "This was the whiskey I've been waiting for," said Taylor enthusiastically."It has classic Irish notes, but beautiful amounts of delicacy and a really clear, honest character. When you're tasting, you get this lovely progression; you get to explore the whiskey as it develops and evolves. It keeps giving you something more."
Two Golds were also awarded to Grace O'Malley Dark Char Cask and Jameson Black Barrel, while a Silver was handed to Belfast Distillery Company's McConnell's.
A flight of the costliest blended Irish whiskeys were sampled next – and they certainly did not disappoint. A trio of Master‐worthy whiskeys were discovered in this round. Midleton Very Rare 2019 was deemed deserving of the top accolade due to its notes of "currants, candied ginger and touch of liquorice" on the palate.
Jameson Blender's Dog also walked away with the top award with its flavours of "warm spices, honey and cereal". Stablemate Jameson Cooper's Croze took home the third Master from the flight, praised for its flavours of "vanilla pods" and "orchard fruits".
"All the Masters were unique and all were exceptional in their own way," enthused Taylor. "If anyone ever says Irish whiskey just tastes like Irish whiskey, this category blows that misconception out of the water."
Four Gold medals cemented the exceptional quality that can be found at this price point.
As the competition moved from blends to single grain whiskey, Teeling Single Grain took home a Gold in the standard flight with its "classic grain characteristics" of "caramel, biscuits and some raisins".
Method and Madness Single Grain also received a Gold for its "oily texture" and notes of "dates and cereal". Teeling also secured two Gold medals in the Single Malt – Standard heat, one for Teeling Blackpitts Peated Single Malt, which "integrated the smoke and sweetness beautifully", and a second for Teeling Single Malt, with a "touch of plum" on the nose and "sweetness, pepper and spice on the palate".
Taylor said: "These are showing such wonderfully different characters, and show Irish single malt will be a very interesting category if these are examples of what's coming up. I would be immensely happy to purchase either of these."
The premium end of the single malt contingent produced a solid run of five Golds, topped off with two Silvers. Among the Gold recipients was Tullamore Dew 18 Years Old, hailed for its "lovely maltiness" on the nose and "soft fruit, some orange peel" on the palate. The 12‐year‐old Pearse Founder's Choice also received a Gold for "orchard fruits" on the nose, leading to "fresh and bright citrus" on the palate.
But despite the round's consistent quality, Taylor and I agreed there was room for some more adventurous flavour profiles.
"Unlike at the lower price points, there's not enough differentiation here," said Taylor. "It almost feels like whiskey by numbers. There are some glimmers of real potential here, but it's just not being fulfilled yet." At the super‐premium side of the single malt category, a Gold was given to "rich, luxurious" Teeling 28 Years Old, which had a touch of salinity on the finish, following flavours of "peaches" and "honey".
The competition then tackled a style of whiskey exclusive to Ireland: single pot still. Teeling continued to add to its medal haul in the standard flight, securing a Gold for Teeling Single Pot Still. "This was a very young, fresh whiskey, and a good example of single pot still," said Taylor. "Everything was very clean, it showed the right level of sweetness, the right level of spice. It was an uncomplicated whiskey that did all the right things."
POT OF GOLD
In the Single Pot Still – Premium section, five Gold medals were awarded in a round that turned out to be extremely consistent. Redbreast 12 Years Old scooped a Gold for its "rum and raisin ice cream" aroma and "cereal notes" on the palate. Stablemate Redbreast Lustau also took home a Gold for its "rich and fruity" palate.
However, despite the high quality this was another flight that could have benefited from flavour differentiation. "It was very hard to spot differences," noted Taylor. "They were very samey. It was a lovely standard, and it's very obvious that if you buy into this price bracket you know what you'll get. The quality is fabulous; no fault in them. But perhaps it's time to show what more can be done here."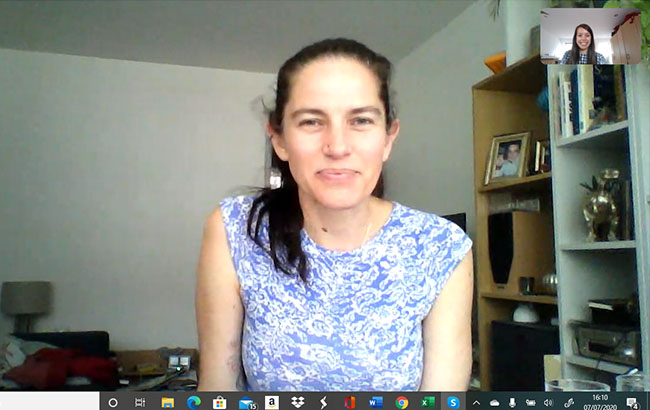 The Single Pot Still – Super Premium flight brought another strong set of seven Gold medallists. Gold recipient Powers John's Lane Release 12 Years Old was enjoyed for having "biscuits, a touch of mint" on the nose, leading to a "hint of dark chocolate" on the palate. Yellow Spot was also agreed to be worthy of a Gold with its "fruity nose" and "honey, oak, spicy" palate. A Silver was also awarded in this heat.
"I'd love to see people mucking around with the casks, trying to get different influences into their whiskeys at this price," noted Taylor. "This category feels like people are starting to play with what they can do with it and there is some experimentation happening here, which is good to see. There were definitely a few standouts."
A double whammy of Masters were highly welcome in the penultimate round, Single Pot Still – Ultra Premium. Midleton Barry Crockett Legacy brought a lot of joy: "It's got this lovely orange, maraschino juiciness to it," Taylor described. "There's this level of woodiness, really tempered sweetness, dark chocolate, which evolves to some waxiness and then some marmalade. The thing for me was it kept giving me more and more."
Red Spot was deemed equally delicious, but for very different reasons: "My tasting notes had some earthiness, dried mushroom that is tempering the orangey, apple character we saw before. It's proven you can do something different. They're both exceptionally good at what they're doing."
Concluding the tasting was flavoured Irish whiskey The Whistler Irish Honey, which was described as "utterly delicious" but could have had a "little more whiskey character".
Taylor and I retasted the Master medallists to determine this year's Irish Whiskey Taste Master and after careful consideration, it was agreed that ultra‐premium blend Jameson Cooper's Croze was a thoroughly deserving recipient.
Looking at the assortment sampled throughout the day, Taylor noted there is a broad selection of flavours to be discovered in the lower price points. She said: "There are some really exciting tasting notes that are coming through without needing to spend a huge amount of money. I also think blends never cease to amaze me. There's just such good quality to be found here."
It speaks volumes for what's to come if Irish whiskey keeps expanding over the coming years at its current rate. "I'm looking forward to what's going to happen in Irish whiskey in the next couple of years," said Taylor.
"As new distilleries start to release their own whiskeys, there's no doubt there's going to be some exciting stuff. Overall, the quality is just outstanding – you almost can't go wrong here."
Click through to the following page to see the full set of results from The Irish Whiskey Masters 2020. 
Blended – Standard
| | | |
| --- | --- | --- |
| Company | Product | Medal |
| Pearse Lyons Distillery | Ha'Penny Original | Gold |
| Aldi Stores (Australia) | Duffey's Irish Whiskey | Gold |
| Boann Distillery | The Whistler Double Oaked | Silver |
| Kinsale Spirit Company | Red Earl | Silver |
| Teeling Whiskey Company | Teeling Plantation Rum Cask | Silver |
Blended – Premium
| | | |
| --- | --- | --- |
| Company | Product | Medal |
| Teeling Whiskey Company | Teeling Small Batch | Master |
| Grace O'Malley Spirits | Grace O'Malley Blended Irish Whiskey | Gold |
| Pearse Lyons Distillery | Pearse Lyons Marriage of Malt | Gold |
| Pearse Lyons Distillery | Pearse Lyons 5 Years Old | Gold |
| Pearse Lyons Distillery | Ha'Penny Four Cask | Gold |
| Irish Distillers | Jameson Crested | Gold |
| Irish Distillers | Jameson Caskmates IPA Edition | Gold |
| Irish Distillers | Jameson Caskmates Stout Edition | Gold |
| Irish Distillers | Jameson Irish Whiskey | Gold |
| Diageo | Roe & Co | Gold |
| Walsh Whiskey | Writers' Tears Mizunara Japanese Oak Cask Finish | Gold |
| Pearse Lyons Distillery | Pearse Lyons Distiller's Choice | Silver |
| Brown‐Forman | Slane Irish Whiskey | Silver |
| Sláinte Irish Whiskey Co | Sláinte Irish Whiskey | Silver |
Blended – Super Premium
| | | |
| --- | --- | --- |
| Company | Product | Medal |
| Grace O'Malley Spirits | Grace O'Malley Rum Cask | Master |
| Grace O'Malley Spirits | Grace O'Malley Dark Char Cask | Gold |
| Irish Distillers | Jameson Black Barrel | Gold |
| Belfast Distillery Company | McConnell's Irish Whiskey | Silver |
Blended – Ultra Premium
| | | |
| --- | --- | --- |
| Company | Product | Medal |
| Irish Distillers | Jameson Cooper's Croze | Master & Taste Master |
| Irish Distillers | Midleton Very Rare 2019 | Master |
| Irish Distillers | Jameson Blender's Dog | Master |
| Irish Distillers | Jameson Distiller's Safe | Gold |
| Irish Distillers | Jameson 18 Years Old | Gold |
| Irish Distillers | Jameson Bow Street 18 Years Cask Strength | Gold |
| Irish Distillers | Midleton Dair Ghaelach Knockrath Forest | Gold |
Single Grain
| | | |
| --- | --- | --- |
| Company | Product | Medal |
| Teeling Whiskey Company | Teeling Single Grain | Gold |
| Irish Distillers | Method and Madness Single Grain | Gold |
Single Malt – Standard
| | | |
| --- | --- | --- |
| Company | Product | Medal |
| Teeling Whiskey Company | Teeling Blackpitts Peated Single Malt | Gold |
| Teeling Whiskey Company | Teeling Single Malt | Gold |
Single Malt – Premium
| | | |
| --- | --- | --- |
| Company | Product | Medal |
| William Grant & Sons | Tullamore Dew 18 Years Old | Gold |
| Teeling Whiskey Company | Teeling Renaissance Series 1 | Gold |
| Walsh Whiskey | The Irishman 12 Years Old | Gold |
| Pearse Lyons Distillery | Pearse Founder's Choice | Gold |
| Teeling Whiskey Company | Teeling Brabazon Series 3 | Gold |
| Boann Distillery | The Whistler 5 Years Old Bodega Cask | Silver |
| Grills Spirits | Journey Bird | Silver |
Single Malt – Super Premium
| | | |
| --- | --- | --- |
| Company | Product | Medal |
| Teeling Whiskey Company | Teeling 28 Years Old | Gold |
| Irish Distillers | Method and Madness Single Malt | Gold |
Single Pot Still – Standard
| | | |
| --- | --- | --- |
| Company | Product | Medal |
| Teeling Whiskey Company | Teeling Single Pot Still | Gold |
Single Pot Still – Premium
| | | |
| --- | --- | --- |
| Company | Product | Medal |
| Irish Distillers | Redbreast 12 Years Old | Gold |
| Irish Distillers | Redbreast Lustau Edition | Gold |
| Irish Distillers | Method and Madness Single Pot Still | Gold |
| Irish Distillers | Method and Madness Acacia Wood | Gold |
| Irish Distillers | Method and Madness Wild Cherry Wood | Gold |
Single Pot Still – Super Premium
| | | |
| --- | --- | --- |
| Company | Product | Medal |
| Irish Distillers | Powers John's Lane 12 Years Old | Gold |
| Irish Distillers | Powers Three Swallow Release | Gold |
| Irish Distillers | Redbreast 21 Years Old | Gold |
| Irish Distillers | Redbreast 15 Years Old | Gold |
| Irish Distillers | Yellow Spot | Gold |
| Irish Distillers | Green Spot | Gold |
| Irish Distillers | Redbreast 12 Years Old Cask Strength | Gold |
| Irish Distillers | Green Spot Chateau Montelena | Silver |
Single Pot Still – Ultra Premium
| | | |
| --- | --- | --- |
| Company | Product | Medal |
| Irish Distillers | Midleton Barry Crockett Legacy | Master |
| Irish Distillers | Red Spot | Master |
Flavoured
| | | |
| --- | --- | --- |
| Company | Product | Medal |
| Boann Distillery | The Whistler Irish Honey | Silver |