Talisker supports coastal communities affected by Covid-19
Isle of Skye-based Scotch whisky Talisker has launched an initiative to support coastal communities impacted by the coronavirus pandemic.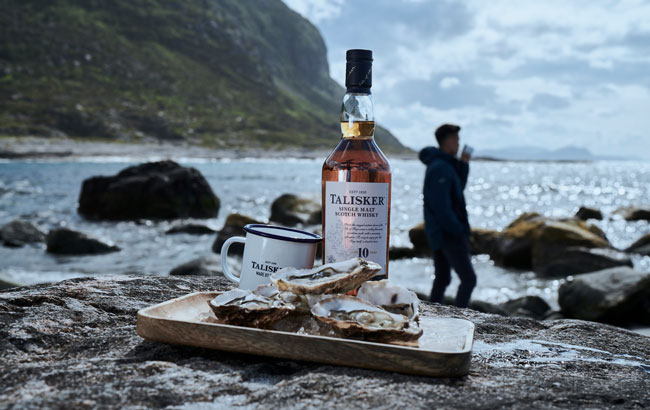 Talisker has partnered with seafood provider Loch Fyne Oysters to raise funds for The Fisherman's Mission charity, which provides practical and financial support to coastal fishing communities across Great Britain.
Ali Godfrey, director of business development at the charity, said: "The Fishermen's Mission is the only charity that works with active and retired fishermen and their families in and around the UK coastline. This has been a desperately hard year for our fishermen. Winter storms battered the coast in the first three months, which made fishing almost impossible for the smaller boats.
"Covid-19 meant the collapse of the supply chain for UK fish with the closure of fish markets, restaurants and cafés. During the first three months of this crisis we distributed more £250,000 (US$329,000) in emergency support.
"Not only is this partnership offering vital financial support, but just as importantly, it is spreading the word far and wide that The Fishermen's Mission is here to help, whatever the problem. Reaching out to all fishermen working in the UK, including those who are working in the water in the aquaculture sector."
As part of the collaborative effort, Talisker has created the Talisker & Oyster Signature Pairing Kit, which is available to purchase through Loch Fyne Oysters' at-home delivery service. The kit consists of two Talisker 50ml bottles and a dozen oysters.
For every image of the pairing kit shared on social media with the hashtag #ShuckTogether, Talisker will pledge £1 (US$1.30) to The Fishermen's Mission to support the economic recovery of coastal communities.
Talisker UK brand manager Nick Moore said: "We have always known that Talisker pairs brilliantly with oysters, but we are thrilled to be able to bring this ritual to people's homes whilst being able to support the fantastic work of The Fishermen's Mission in supporting the recovery of coastal communities across the UK through these challenging times."