Loch Lomond Whiskies unveils brand redesign
Scotch whisky producer Loch Lomond has revealed a complete brand overhaul including new packaging for both its domestic and global travel retail ranges.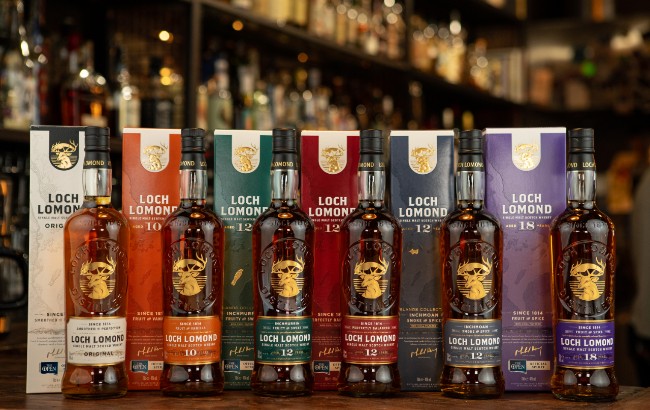 Loch Lomond Whiskies chose to invest in the brand refresh following five years of "strong business growth", which has resulted in the brand ranking as one of the top five fastest-growing single malt brands in the world.
The packaging has been updated to be more contemporary and now features simpler flavour descriptors to help consumers discover the range with ease.
A restructured portfolio now includes Inchmurrin 12 Years Old and Inchmoan 12 Years Old as part of the Loch Lomond Whiskies range, where they will sit alongside Loch Lomond 12 Years Old.
Furthermore, Loch Lomond is planning to release three aged single malts later this year.
John Grieveson, chief marketing office, said: "We recognise that in a growing and increasingly fragmented market the continued success of the Loch Lomond Whiskies portfolio depends on our ability to clearly communicate what makes our whiskies so unique.
"The breadth of flavour characteristics available across the range is unrivalled across the industry. Our investment in this brand refresh allows us to better communicate this range of flavour profiles to consumers, as well as improving stand out of the Loch Lomond Whiskies brand, and celebrating our much-loved location close to the banks of Loch Lomond."