What's on this weekend
By Owen Bellwood
Hacha reopens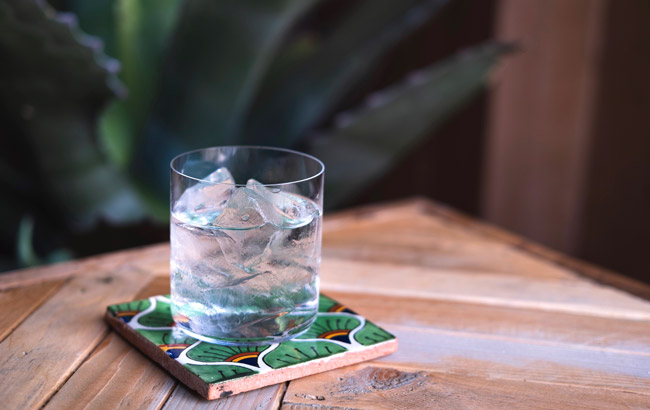 London agaveria Hacha in Dalston has reopened for full service today (31 August). 
Founded by Deano Moncrieffe, the London drinking den will reopen its doors with a new kitchen partner, Maiz Azul, who will be serving up delicious Mexican dishes alongside cocktails created by the bar's team. 
Advanced bookings are now being taken online for the bar, which will be operating at a reduced capacity.
The Gibson reopens
London bar The Gibson has also reopened for imbibers in the capital. 
Owned by bartender Marian Beke, the Old Street venue has reopened following months of closure as a result of the coronavirus pandemic. 
Booking is recommended for the bar, which will be open on Fridays and Saturdays from 5pm BST.
Black Tot Rum Festival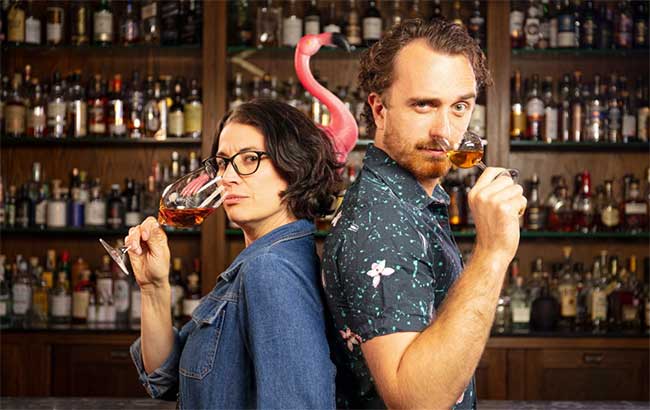 Black Tot Rum has kicked off its 24-hour celebration of rum this morning (31 July).
In honour of Black Tot Day, the day the Royal Navy ended its rum ration, Black Tot Rum will be live on Facebook from 10am BST on 31 July to 10am BST on 1 August for a host of workshops, tastings and virtual parties.
Featuring discussions on the history of blending, ageing techniques in rum production and the islands that produced navy rum, the event will feature appearances from rum experts, including Mount Gay master blender Trudiann Branker, Plantation Rum founder Alexandre Gabriel and author Dave Broom.
The Rhythm and Booze Whisky Lockdown Hoedown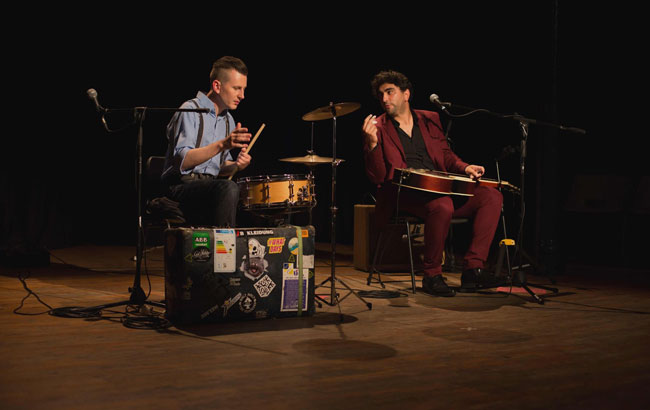 Paul Archibald and Felipe Schrieberg are back with their musical whisky tasting duo The Rhythm and Booze Project this weekend.
The duo will head online to host the second instalment in their Whisky Lockdown Hoedown, which is described as a live-streamed combination of a gig and whisky tasting.
The online event, which is said to "unite whisky, music and mischief", will be live-streamed on the Rhythm and Booze Project Facebook page, and is free to join. The show kicks off at 6.30pm BST on Friday 31 July.
Gisburne Park Pop Up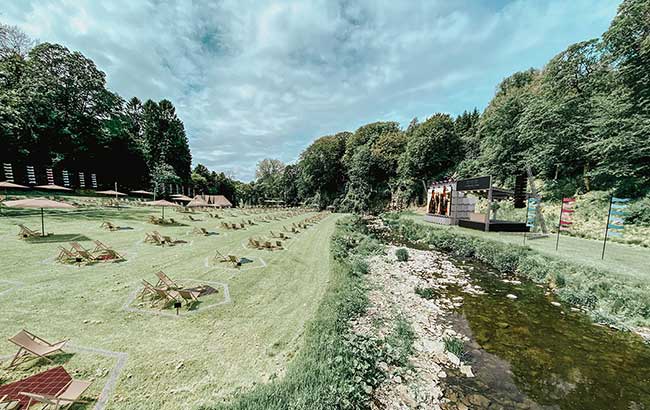 Lancashire venue Gisburne Park Estate will host its socially distanced pop-up festival again this weekend, offering UK imbibers an opportunity to enjoy drinks and entertainment in the 10-acre site.
The Gisburne Park Pop Up Festival will provide guests with a socially distanced hexagon, where they will be able to enjoy drinks and live music, which will this weekend feature a performance from DJ Sam Divine.
The festival will run every weekend until 30 August, for more information or to book tickets head to gisburneparkpopup.com.
Eve Bar reopening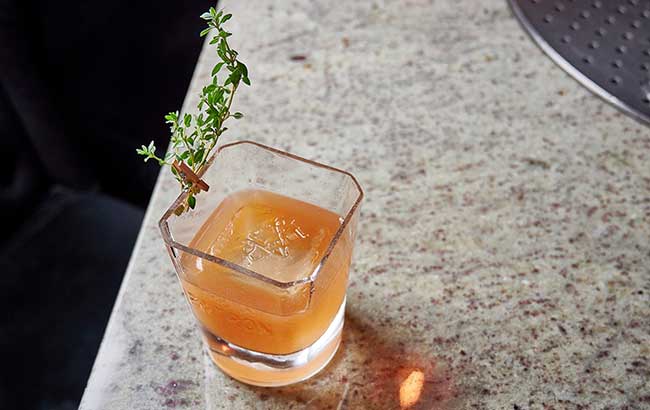 Renowned chef Adam Handling will reopen Eve Bar in London's Covent Garden tomorrow (1 August).
The underground drinking den will operate with a reduced capacity, but will offer outdoor seating on a terrace set up along Southampton Street. At the reopened bar, guests will be able to sample a menu of snacks alongside cocktails from Eve Bar, including Yuzu to Bees, made with Hendrick's, yuzu, crystallised honey, pine tincture and ginger ale.
Booking is recommended for the London bar. For more information visit the venue's website.
Licor 43 Home Quiz
For drinkers looking for some at-home entertainment this weekend, Spanish liqueur brand Licor 43 has launched Home Quiz  – an online game for family and friends to play remotely.
During the quiz, players can challenge their friends to join the creative and visual game, which sees particpants vote for their favourite answers.
The online game can be accessed at licor43.homequiz.app.
Equiano Rum Tasting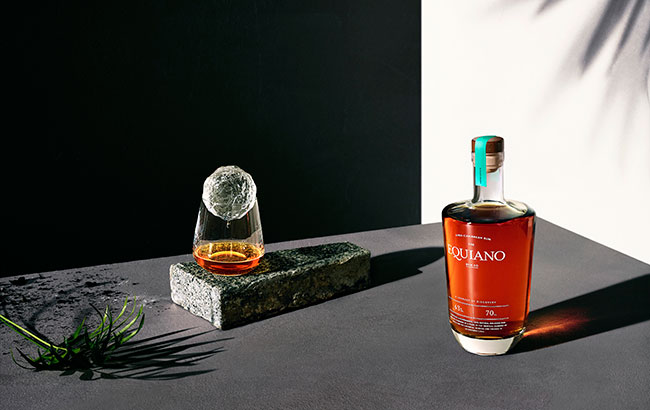 Afro-Caribbean rum brand Equiano will host an online rum tasting and cocktail masterclass on 6 August. 
Taking place on Facebook Live at 5pm ET, the session will be led by Equiano co-founder Ian Burrell, who will guide participants through the recipes to make three of Equiano's signature drinks.
Smeaton's Hospitality Cocktail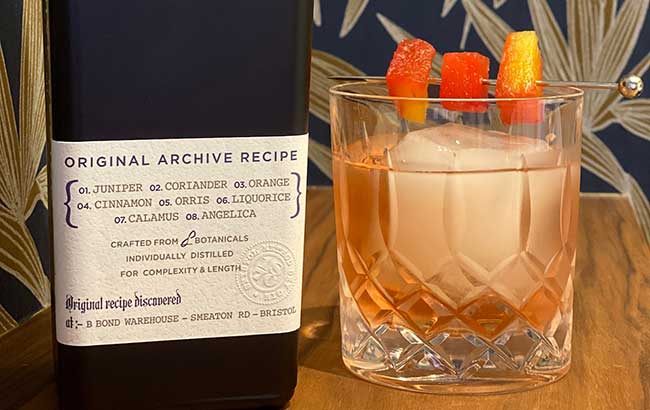 Following its Hospitality Cocktail Competition, UK-based Smeaton's Gin is encouraging at-home mixologists and bartenders to mix up its Hospitlaity cocktail this weekend.
Created by gin competition judge and blogger Meme Toor for the Hospitality Cocktail Competition, the serve is described as a pineapple-infused twist on the Negroni. 
For drinkers stocking up on supplies to create the cocktail at home, Smeaton's will donate £5 (US$6.50) to Hospitality Action for every bottle of gin sold through the brand's website.