Vodka category poised for resurgence
By Melita Kiely
While gin rides high, vodka sales continue to slide. But is the erstwhile frontrunner staging a comeback? The Spirits Business investigates.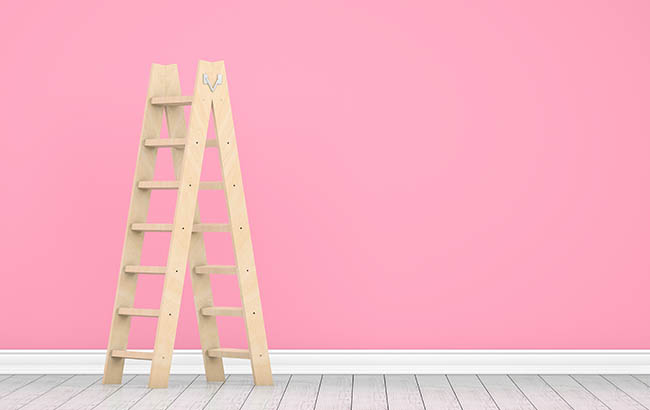 *This feature was originally published in the April 2020 issue of The Spirits Business
Audible gasps could be heard when news broke that Tito's Handmade Vodka leapt over Diageo's powerhouse brand, Smirnoff, and took the title of best‐selling spirit in the US in 2019. It was the first time in more than a decade that Smirnoff had not reigned supreme Stateside.
Preliminary figures from the IWSR Drinks Market Analysis US Beverage Alcohol Review (BAR) database showed Texas‐based Tito's Handmade Vodka grew volumes by more than 20% in 2019, and the overall vodka category remains the biggest spirit category by volume in the country.
"We're very proud that Tito's Handmade Vodka continues to perform well in the US and that consumers across the country – and increasingly around the world – have discovered our high‐quality craft product," says John McDonnell, managing director, international at Tito's Handmade Vodka. "There's a lot of great vodka out there to choose from, and we're thankful for those that have chosen Tito's."
But IWSR Drinks Market Analysis notes that Tito's has been far from an "overnight success", having launched in 1997. The brand's growing popularity has, to an extent, risen hand in hand with the growth of 'craft' spirits, notes Brandy Rand, chief operating officer of the Americas at IWSR.
"The past decade has seen a rise in 'craft' spirits brands, ones with a personal story that resonates with consumers who are looking to connect more with brands they consume," she says. "Tito's has had a consistent marketing message and the face of the founder behind its brand, which certainly has helped. The ties with Texas also provide a sense of place and level of transparency that consumers appreciate."
GLOBAL GROWTH
Smirnoff is certainly not cowering while Tito's takes to the top. It remains the world's biggest‐selling vodka brand by quite some margin, and in the last six months to the end of 2019, which make up the first half of Diageo's 2020 fiscal year, total Smirnoff sales grew 1%, boosted by "strong growth" in Mexico and Australia. Neil Shah, marketing director – global at Smirnoff, attributed the vodka's growth to innovation within the portfolio. "As the world's most awarded vodka, Smirnoff is an incredibly well respected and trusted brand combined with being innovative," he says. "In our 2020 half‐year results, in US spirits, Smirnoff continued to stabilise, and we saw our new Smirnoff Zero Sugar Infusions, a delicious new lower‐ABV liquid with no added sugar, continue to gain momentum."
Overall, however, Diageo's vodka portfolio struggled during H1, with a 1% decline attributed to a drop in sales in North America. Cîroc fell by 9%, and Ketel One dipped by 1%. Ketel One's decline was attributed to a tough US market. "In US spirits, the Cîroc Summer Watermelon limited time offer performed well over summer, with Cîroc White Grape launched for the winter season," a Diageo spokesperson explains. "Ketel One was down 1% due to a 4% decline in US spirits. This was partially offset by growth across other markets. Ketel One core brand growth of 4% was offset by a decline in Ketel One Botanical, a result of lapping last year's success."
FRESH ENERGY
If we look at the vodka category as a whole, figures show it has struggled to grow sales for several years. In 2019, global volume sales fell to 2.892 billion nine‐litre cases, down from 2.899bn in 2018, according to figures from Euromonitor International. Conversely, value sales have risen marginally, from US$65.48bn (£51.37) in 2018 to US$65.59bn in 2019. The figures suggest vodka drinkers are willing to spend more on vodka when it's their spirit of choice.
It's the polar opposite of gin, which has enjoyed a fruitful renaissance over the last few years. Gin's growth coincided with vodka's demise following its flavour boom – but vodka producers remain confident about, and focused on, injecting fresh energy and intrigue into the category.
"We remain focused on innovation and recent examples include Smirnoff Infusions in Europe," says Diageo's Shah. "In addition, we have broadened our trademark participation in the mainstream spirits segment in key markets including Mexico, Colombia and Nigeria, leveraging our global brand and quality credentials, while tapping into local tastes and culture. This is opening up a whole new source of consumers and incremental volume in places where the vodka category was nascent or did not exist."
For James Chase, head ambassador of Chase Distillery, the biggest challenge facing the vodka category is that it is "just not cool". But, he adds, this could also be vodka's strength.
"Other categories are on fire, so vodka will have a resurgence because it's had a battering," he adds. "It'll probably come back on trend and bartenders will take to it, and love and support it, and vodka is really ripe to take that."
Does this mean vodka consumers are likely to shun more mainstream brands in favour of smaller, 'craft' producers? Have the big players been too slow to react to consumer demands? IWSR analysts think the shift we're seeing is more complex than a simple switch from big to small.
"This differs market by market," notes Ivan Kolarov, senior market analyst at IWSR. "For example in the FSU (Former Soviet Union) area, the largest vodka players have generally been on top of the market, with strategies that include: developing premium vodka brands, which make a mark internationally as well as locally; diversifying away from vodka and into whisky (and other brown spirits) brands of their own, as well as wine; building large agency brand portfolios; and developing as powerful distributors."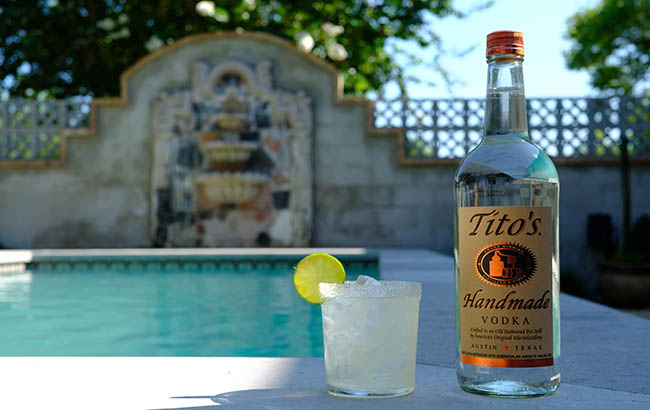 Meanwhile in Germany: "It's not so much a case of bigger players being slow to react to consumer changes, rather the category tends to see less product innovation than other categories because vodka is not considered as a 'trendy' drink in Germany, but more a staple," adds Daniel Burelbach, market analyst at the IWSR. "Vodka consumers are not really looking for new products."
Looking ahead to 2020, putting aside any obvious challenges that will arise from the coronavirus outbreak, there looks to be a great opportunity for the vodka category to rebuild its reputation – and sales, too. Euromonitor forecasts vodka sales worldwide will grow by both volume (to 2.896bn cases) and value (to US$66.06bn) in the coming year.
"If you look at recent sales volumes output, it has been relatively flat," says Chase. "You can see a lot of other categories have gained a lot of market share and press, and for that reason there's been a hard job for a lot of vodka producers. At Chase, we started our distillery to be a vodka producer in 2008, and while 80% of our sales are gin, vodka is still incredibly important to us."
Chase believes today's interest in sustainability and health will have a positive impact on the vodka category.
"Vodka has taken a back seat for a few years, but I do see trends changing where people want to be healthier," he adds. "Gin and tonics have a lot of sugar so people are opting for a vodka and soda. Vodka is probably one of the most sustainable spirits you can make. It's been hit bad, but it is starting to change now."