Top spirits books for summer 2020
By Lauren Eads
The art of drinking French, a guide on whisky tasting and a book featuring cocktails photobombed by chickens are among our pick of the latest tomes for summer 2020.
Keen to get your nose into a good book this summer? These new and recently released books that delve into the world of spirits and cocktails could be just the tonic.
From the humble history of tonic water, told through the eyes of two botanists from London's Kew Gardens, to a guide on drinking habits and cocktails during the Prohibition era, this selection spans the spirits spectrum.
Click through for our pick of some of the best newly released books on spirits and cocktails.
Just the Tonic: A Natural History of Tonic Water by Kim Walker & Mark Nesbitt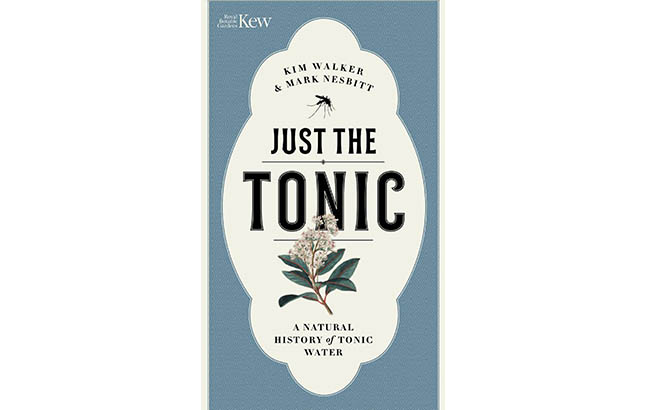 Published October 2019
Published by Kew Publishing, of London's Royal Botanic Gardens at Kew, Just the Tonic is a celebration of tonic water, the support act of many a spirit. It is the first authoritative book on the history and role of tonic water, which despite its ubiquity today, has woven a fascinating history that dates back to the Victoria eta.
Pitched as an "accessible yet informative history of tonic water", Kim Walker and Mark Nesbitt trace the invention of tonic water, thanks to botanical exploration, and the role played by Kew Gardens, explaining how its key ingredient, quinine, extracted from the bark of the chichona tree, can not only help to make a mean cocktail but also help to fight malaria.
The book also details the role of bitters for medicines and cocktails, the changing role of the G&T, the rise, fall and rise of cocktails during the 19th century and the recent resurgence of the gin and tonic. As for its authors, Walker trained as a medical herbalist, and now specialises in the history of plant medicines. She is currently working on a PhD on cinchona at the Royal Botanic Gardens, Kew and Royal Holloway, University of London.
Nesbitt is curator of the Economic Botany Collection at the Royal Botanic Gardens, Kew, and his research centres on botany and empire in the 19th century, and on the history and current day management of botanical collections.
This year, the book was crowned the winner of the Fortnum & Masons Food & Drink Awards in the Debut Drink Book category.
The Pikes Cocktail Book: Rock 'n' Roll Cocktails from One of the World's Most Iconic Hotels by Dawn Hindle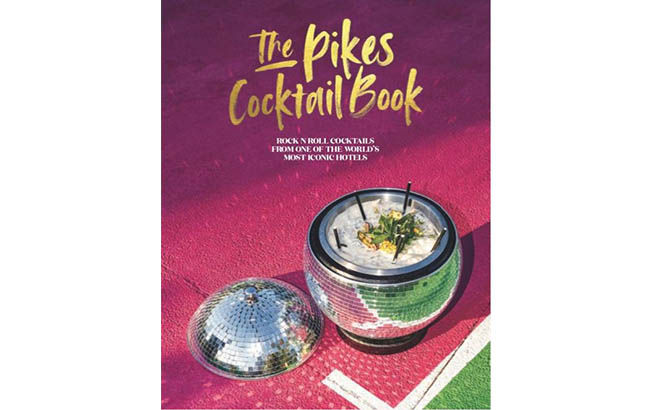 Published June 2020
For those that perhaps aren't down with their nightclub knowledge, Pikes is a legendary nightclub and hotel in Ibiza that over the years has hosted the likes of George Michael, Freddie Mercury, Grace Jones, Fatboy Slim, Irvine Welsh, Boy George, Kate Moss, Kylie, LCD Sound System and countless others. It was famously the venue of Mercury's 41st birthday party and Wham's Club Tropicana video.
The Pikes Cocktail Book is a celebration of its hedonistic hay day via 65 of its classic cocktails. The book is divided into chapters that include Poolside Sunset, After Midnight and The Morning After, with cocktails such as Captain of the Night, Sunny's Gay G&T, Golden Bird, and many more.
You might not be able to hop on a plane and party poolside right now, but perhaps with Pikes you can recreate a slice of Balearic excess in your back garden, paddling pool-side.
Whisky: A Tasting Course by Eddie Ludlow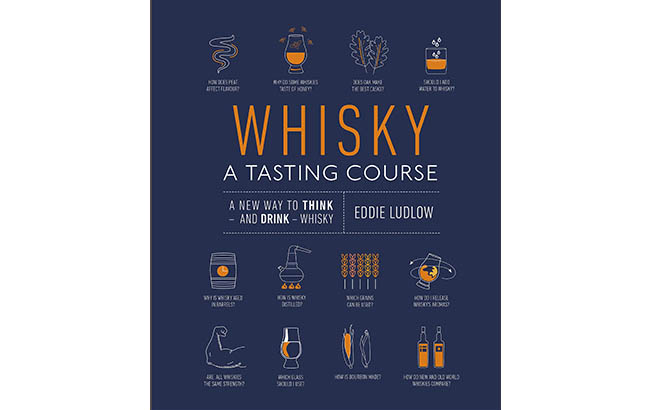 Published October 2019
Perfect for those looking to hone their tasting skills from the comfort of their own home, Eddie Ludlow's Whisky Tasting Course is a reference guide to every sip. In it, you'll find 20 tailored sessions designed to take you through every style of whisky, guiding you to train your palate to pick up the aromas and flavours typically associated with different styles of whisky. Expect guided tastings on whiskies from Islay, known for its 'big smoke' profile, to the sandalwood aromas typically associated with whiskies aged in Japanese oak, alongside clear infographics and "jargon-busting advice".
While Ludlow includes the classic Scotch distillers in his course, he also includes several smaller, craft producers, opening a wider door into the more diverse world of whisky beyond the big players. There's also advice on smart whisky investment, food matches and cocktails.
Schofield's Fine and Classic Cocktails by Joe and Daniel Schofield
Published October 2019
Bartending brothers Joe and Daniel Schofield are renowned mixologists in their own right, having tended some of the world's best bars, including the American Bar at The Savoy hotel in London, Coupette in London and the Tippling Club in Singapore.
Between them the pair have racked up dozens of awards. In 2019, Joe was named Bartenders' Bartender at the World's 50 Best Bars 2018 and International Bartender of the Year at Tales of the Cocktail's Spirited Awards 2018.
Daniel, meanwhile, was nominated for Bartender of the Year at the Class Bar Awards in 2018, while Coupette was named Best New Bar of the Year and won Cocktail of the Year, while he served as assistant bar manager.
Last year, the pair combined their talents to open Schofields in their home town of Manchester, simultaneously releasing their first venture into the literary world with this tome to cocktails. It takes over 100 classic recipes and re-makes them with contemporary ingredients, and also features guest recipes from some of the world's leading bartenders.
Drinking with Chickens: Free-Range Cocktails for the Happiest Hour by Kate E Richards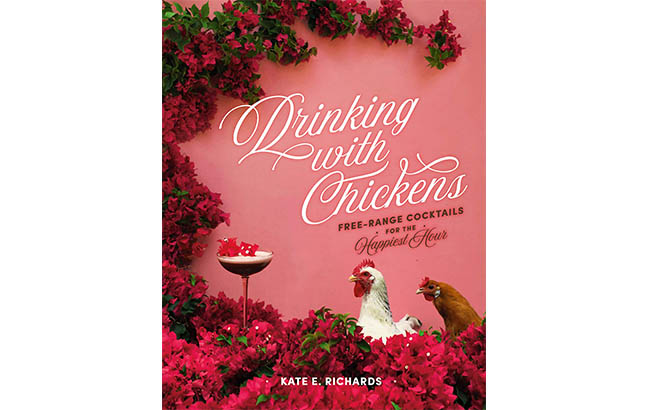 Published April 2020
We won't labour over a description of this book. It is exactly what the title suggests – a book celebrating cocktails photobombed by chickens. Why we never thought to combine the two is anyone's guess but luckily Kate Richards has saved us the trouble. It is a beautifully presented but totally barmy book filled with gorgeous pictures of her feathered friends alongside a number of carefully crafted "free-range" cocktail recipes.
As it's own blurb explains: "Think: goat yoga, but instead of yoga, cocktails (and cheers to that); instead of goats, beauty-queen California chickens who have the run of Kate Richards's house and garden." It's a coffee table conversation starter if ever I saw one.
Spirits of Latin America by Ivy Mix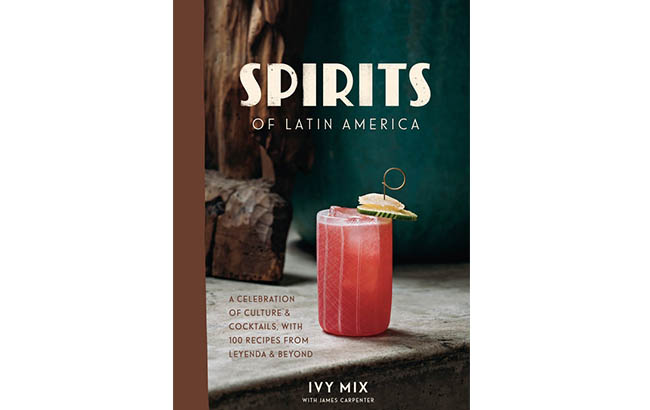 Published May 2020
It's nice to see Latin America celebrated in a book dedicated entirely to its own cocktail and drinking culture, rather than as a chapter in a larger tome. The continent certainly has enough drinks-based history to explore, as bartender Ivy Mix proves. This books offers an in-depth look at libations throughout Latin America, alongside more than 100 cocktail recipes.
Mix travelled extensively throughout Latin America in the process of producing this book, and it shows in its aesthetic, presented in a travelogue-style with stunning photography and profiles of not only the land's cocktails but the people in the places from which they originate. Covering Mexico, the Caribbean, Chile, Peru and Bolivia, Mix explores the spirits of Tequila, rum, pisco and singani.
New York-based Mix owns Leyenda bar in Brooklyn, where many of her discoveries are served including the Tia Mia, which combines mezcal, rum, and orange curaçao, with a splash of lime and almond orgeat.
Vintage Spirits and Forgotten Cocktails: Prohibition Centennial Edition: From the 1920 Pick-Me-Up to the Zombie and Beyond by Ted Haigh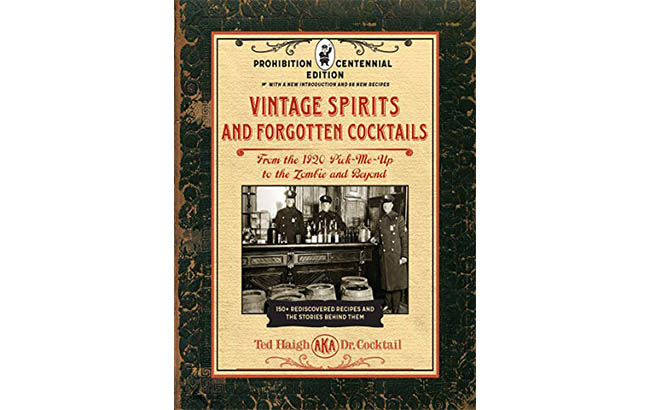 Published March 2020
This is a new, expanded edition of the original Vintage Spirits and Forgotten Cocktails, first published in 2004, to commemorate the 100th anniversary of Prohibition in the US. In it, historian and drinks expert, 'Dr Cocktail', otherwise known as Ted Haigh, explores drinking habits and cocktails during the prohibition era, from 1920-1933, detailing the intersection between cocktails and politics, as well as more than 100 vintage cocktail recipes from the period. Because bootlegged booze was the order of the day during this time, cocktails became very popular, with the aim of disguising the poorly made and unpalatable alcohol.
People had to get imaginative and creative with their mixology, with the recipes detailed by Haigh, in historical context, a celebration of the pioneering bartenders that laid the ground work for many of the cocktails we enjoy today.
Cecil Beaton's Cocktail Book by National Portrait Gallery and Cecil Beaton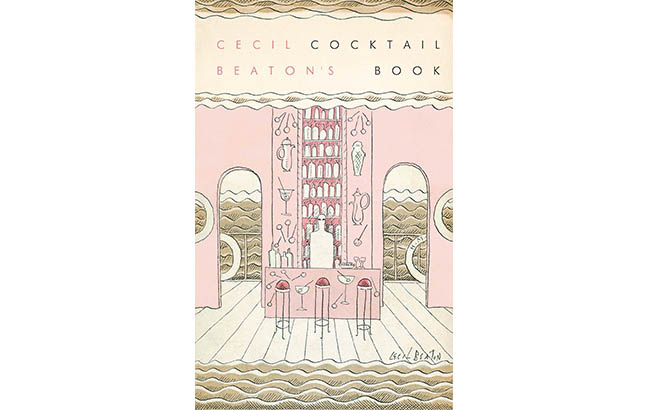 Published March 2020
One for the cocktail-loving art enthusiasts among us. Cecil Beaton is one of the most celebrated British portrait photographers of the 20th century and is renowned for his images of elegance, glamour and style. This beautifully presented hardcover is an homage to his work, and to the "flamboyant and rebellious" group of artists and writers and socialites captured via his lens during the 1920s and 1930s in England.
Published by London's National Portrait Gallery, this collection of photographs by Beaton complements a number of cocktail recipes intertwined throughout, which are inspired by the 'bright young things' with whom Beaton mixed. Illustrated with Beaton's own sketches and drawings, it brings to life what was an eccentric, glamorous and creative era via art and alcohol.
Drinking French by David Lebovitz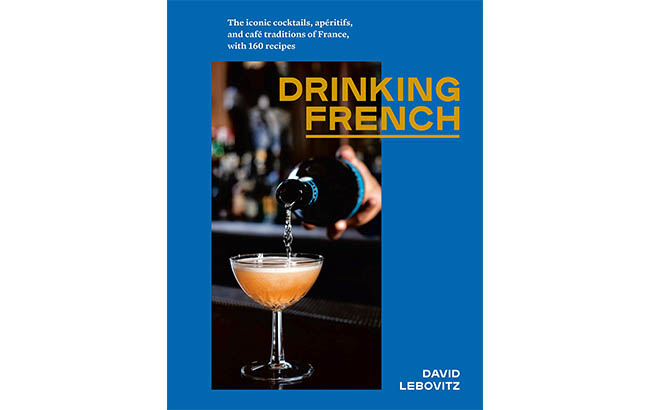 Published March 2020
A cocktail tome that verges on a cook book, David Lebovitz brings to life the quintessential art of French drinking via his latest book, Drinking French. It features 160 recipes rooted in French culture, from coffee, hot chocolate and tea to apéritifs and cocktails concocted in Parisian bars, detailed through the eyes of Lebovitz' own experiences living in the French capital.
The libations are complemented by a series of paired snacks and full blown dishes, with recipes including baked camembert with walnuts, figs and whisky gastrique, alongside photographs captured on the streets of France. A must for any Francophiles looking to embrace some of that famous French flair.
Lebovitz is an American pastry chef who moved to Paris in 2004 and soon after launched a blog writing about the bakeries, ice cream shops, chocolates, and restaurants he encountered. He is also the New York Times best-selling author of My Paris Kitchen.