Teeling bottles 37-year-old single malt
By Melita Kiely
Dublin-based Teeling has released the oldest whiskey in its limited release Vintage Reserve Collection – Teeling 37 Years Old Irish Single Malt.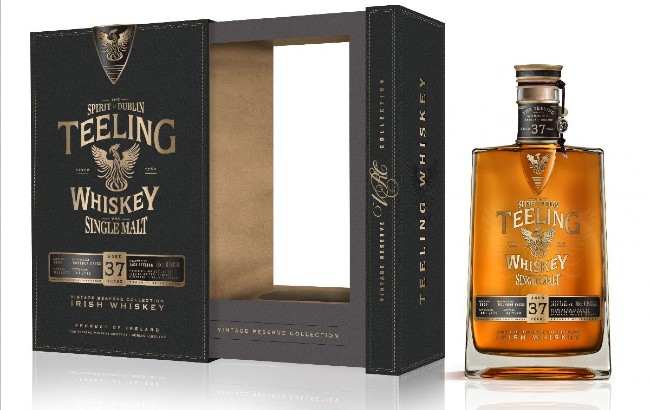 Only 175 bottles of the 37-year-old whiskey have been created, following previous launches of a 30-year-old and 33-year-old as part of the collection.
The latest release was distilled in 1983 and matured exclusively in an ex-Bourbon cask for 37 years. It has been hand-bottled at 41.3% ABV and priced at RRP €7,000 (US$8,290) per 700ml bottle.
For now, the whiskey is available from the Teeling Whiskey Distillery in Dublin, but availability will soon be extended to select partners and retailers domestically and internationally.
Jack Teeling, founder of the Teeling Whiskey Company, said: "We are extremely proud and lucky to be able to release some of the oldest ever bottlings of Irish single malt with our Vintage Reserve Collection.
"This very limited release of 37-year-old Irish single malt is truly a piece of Irish whiskey history and amazingly for a whiskey of this age it is not over oaked but has a beautiful balanced taste profile.
"There is nothing else like these Irish single malts on the market and each one represents a rare piece of Irish whiskey history in each bottle."