How drinking could change post-pandemic
As bars and pubs across the world reopen with safety measures in place, we look at how the Covid-19 crisis could affect the way consumers drink for the unforeseeable future.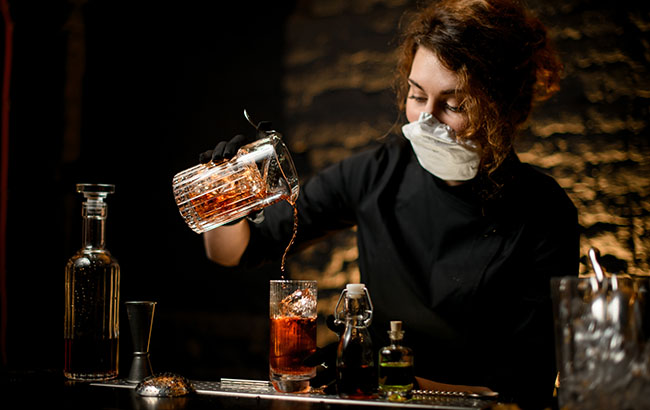 With the re-opening of bars and pubs across the UK, and many other countries since emerging from lockdown, we have entered a new era in hospitality.
The pre-Covid-19 days of crowded bars and shared sips of your companions' cocktails are now a weirdly distant memory. A lot has changed, and the industry will have to continue to adapt to keep one step ahead of the coronavirus in the future, but it is possible.
Tough times undoubtedly lay ahead, but on-trade venues are taking all measures available in order to safely welcome punters back. But there is no doubt that the global Covid-19 pandemic will have a lasting impact on the trade with the way we drink forever altered.
Click through for some of the ways that you can expect drinking to change post-pandemic.
Personal protection and hygiene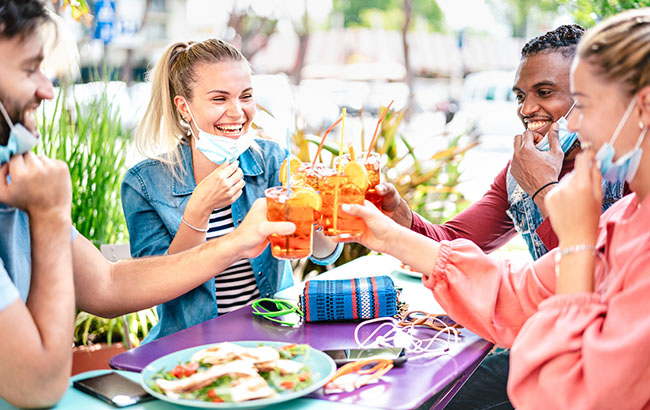 While the extent to to which bars impose safety measures will vary, hygiene will be rule number one for all those working and visiting pubs and bars for the foreseeable. While masks aren't mandatory in a number of countries yet, many staff will be wearing them, which perhaps may instil a little more confidence in those visiting.
Bowls of nuts and snacks will certainly have disappeared, replaced with bottles of hand sanitiser. Some bars have installed perspex screens at the bar to keep staff and guests safe. Others are trialling temperature scanning on arrival, including London's Brasserie Zédel, while you should expect to leave your name and contact details at the door, should any tracing be required.
The one hard and fast rule all must follow is physical distancing measures, which vary by country. A good measure in practice, but difficult to police, particularly as the drinks start flowing.
Technology: ordering and advance booking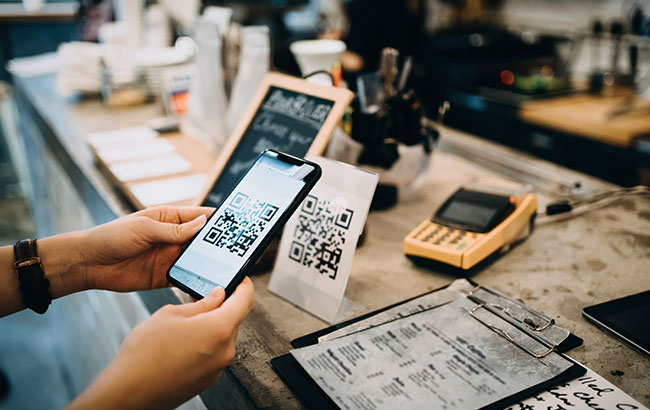 Expect your phone to become an even more central feature in your social life in the future. Apps are already playing a huge part in the reopening of pubs and bars across the world and will continue to do so as lockdowns ease.
The app Order Pay for example provides contactless ordering for groups and is already in operation at venues including Slug & Lettuce, Be At One, Walkabout, and Craft Union Pub Company in the UK. There are several others offering similar services, allowing customers to order from their table and eliminate the need to queue at the bar.
Other apps will continue to offer a reservation, that will take on the new task of managing footfall. The British Beer & Pub Association (BBPA) has partnered with workplace safety company Safety Culture on an app to help pub managers take care of risk assessments. iAuditor contains a digitised version of the UK government's reopening guidelines, helping pubs to put safety measures in place and assess potential risks for customers and staff with simple checklists.
The end of the walk-in?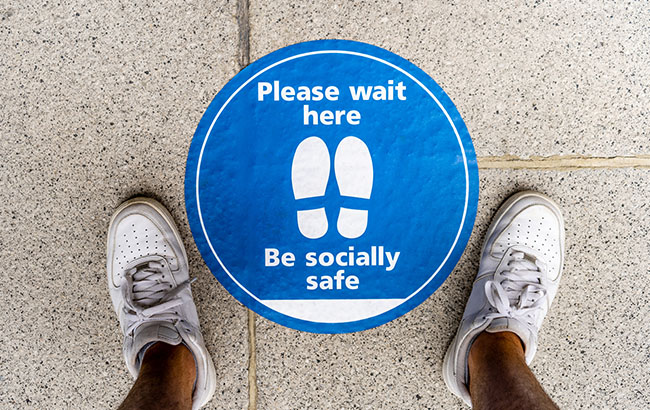 We're all getting used to queueing more these days, but with bars introducing booking apps and time slots to manage foot fall, the days of the walk-in, or spontaneously wandering into a bar on a warm night that you like the look of, could become a thing of the past.
While capacity will ebb and flow as people begin to venture out once more, it seems unlikely that you'll be able to rely on getting in anywhere at peak times without a reservation any time soon. While some pubs and bars may be shouting at the top of their lungs for guests, the challenge for others, particularly in cities, will be managing demand, not a lack of customers.
Booking ahead seems a more responsible route to helping venues better manage its social distancing and staffing levels, while also taking pressure off the need for door staff to monitor walk-ins and crowds at the door.
Say goodbye to straws and paper menus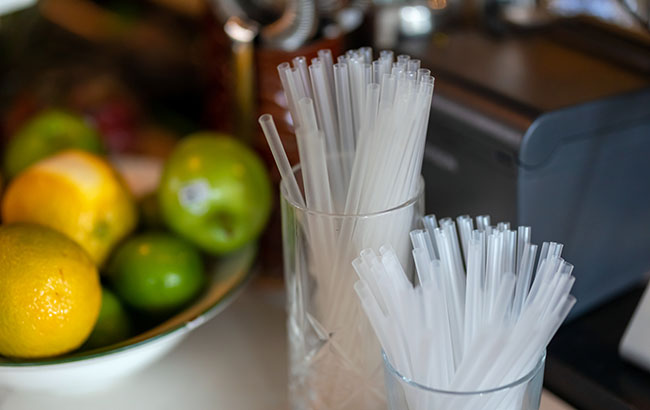 The use of plastic straws has been controversial for some time, with an increasing number of bars choosing biodegradable options or doing away with straws altogether to minimise environmental impact. Covid-19 may just be the final death knell for the plastic straw. Certainly, having a pot of communal straws sat on a bar top almost certainly won't continue. And it would be a big win in the fight against plastics if these straws were abandoned completely in the future.
Another casualty could be the drinks menu. A printed menu picked up and shared by multiple guests seems like an unlikely risk, and so how bars will choose to communicate their cocktails will be interesting. Digital iPads present that same problem.
Bars could return to big boards, single-use disposable menus (though not particularly environmentally friendly). But apps again will most likely be the popular option. One app, Stroodl, lets restaurant and pub owners upload and change details of their menu, pricing and promotions in real time to a customers phone. In addition to viewing its menu, customers can then use geo-localisation or scan a table QR code to select their venue, make their order and pay.
No propping up at the bar, table service only and seating plans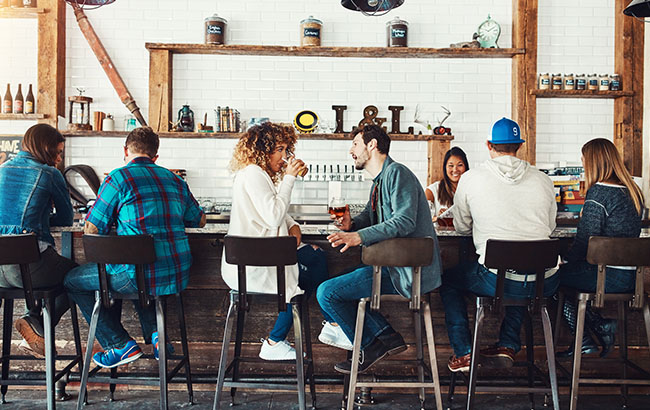 One of the greatest joys of a night out is sitting at the bar, watching the bartender do their work and taking in the atmosphere. With plans to reduce the amount of time guests spend at the bar altogether, and their proximity to staff, the future of the bar stool seems perilous.
Customers should expect to be spaced out, which means more tables and less loitering in any nook and cranny, and a clearing of the bar area of seats. Table service, via staff or digital apps, will likely become the norm, otherwise queuing will become a far more formal affair, which in brighter news could at least spell the end of an unruly scrum at a busy bar.
More tables for two, so people can isolate in pairs, seem probable, while communal seating with strangers will likely cease.
The rise of virtual pubs and at-home drinking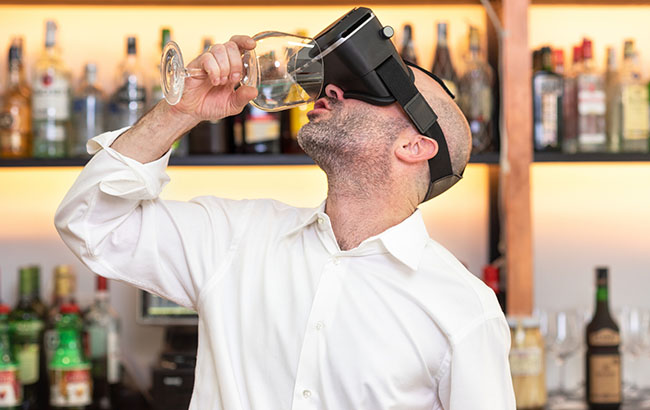 Outside of the on-trade, people have been finding their own way around restrictions. While people are now making their way back into pubs and bars, and let's hope that continues, ways of drinking at home have evolved.
Virtual pubs have become more popular, with many creating their own pubs via regular Whatsapp and Zoom chats, re-creating the social side aspect of a pub at home. Consequently, at-home drinking has become far more frequent, with people more readily spending time making their own cocktails and experimenting with different spirits and serves.
Many restaurants have been creating at-home meal kits delivered to people's doors. Could there be an opportunity for bars to do the same, delivering an on-demand cocktail kit?
Continental drinking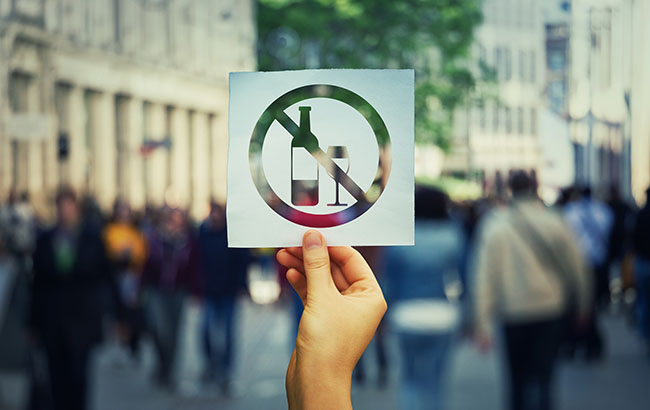 While pubs and bars will no doubt do their best to get people into their venues via advance bookings over the coming months, for the time being capacity will be severely limited, and consequently potential income. One of the ways that bars and pubs have been countering this is by offering a takeaway service. This is perhaps easier with coffee and tea, there's hope this approach could be more widely extended to alcoholic beverages and cocktails.
However the success of this, particularly in the UK, will rely on external legislation to relax the way in which drinking in public areas is policed. It's hoped that Covid-19 will prompt a more continental approach to drinking, expanding the outside areas in which people could legally enjoy an alcoholic beverage and help bars to safely increase their footfall without over-filling their venue.