Diageo donates £200,000 to Water Aid
By Owen Bellwood
Diageo Southeast Asia has donated £200,000 (US$260,000) to charity Water Aid to help improve women's livelihoods in Myanmar and increase access to clean water.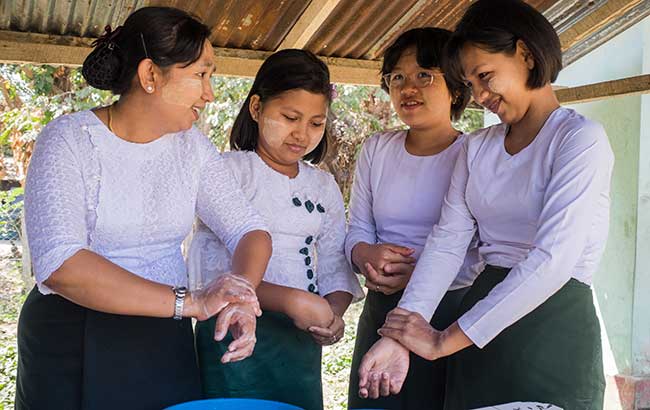 The donation from the Johnnie Walker owner will fund the two-year, women-led project, which will be used to build water treatment facilities in Yangon, Myanmar. The initiative will provide 10,000 people with clean water.
Apurvi Sheth, managing director of Diageo Southeast Asia, said: "Diageo is proud to work with Water Aid on this project in Myanmar. It has always been Diageo's belief and part of our DNA to create value amongst communities where we work and operate in.
"Providing access to safe drinking water is not only a key UN Sustainable Development Goal, but also embedded as a priority in the Myanmar Sustainable Development Plan. Through this project, we will work with Water Aid to create impactful and lasting change to benefit the livelihoods of people in the communities, especially women."
As well as providing clean water to people in Yangon, the project will also offer entrepreneurial opportunities to women in the region by training them to sell water. The project will also promote good menstrual health and hygiene, such as hand washing with soap and water.
Shihab Uddin Ahamad, country director of Water Aid Myanmar, added: "The best way to help women is to ensure their access to clean and safe water first. We are especially thrilled about this project where women will not only get clean and safe water, but also create an opportunity for them to become entrepreneurs and supply safe water for communities.
"We are thankful to Diageo for their social commitment and support for this project. The global water and sanitation crisis needs a collaborative approach between NGOs, the private sector and governments to ensure everyone has clean water, decent toilets and good hygiene by 2030. This project will serve as a step forward in achieving this goal."
According to Water Aid, one in five people in Myanmar do not currently have access to clean water. In order to provide water for their families, women and girls are often expected to collect water from unsafe sources, such as rivers, streams and holes in the ground.