Campaign highlights safety measures in Scottish bars
The Scottish Alcohol Industry Partnership has launched a new social media campaign to encourage consumers to return to pubs and bars in Scotland.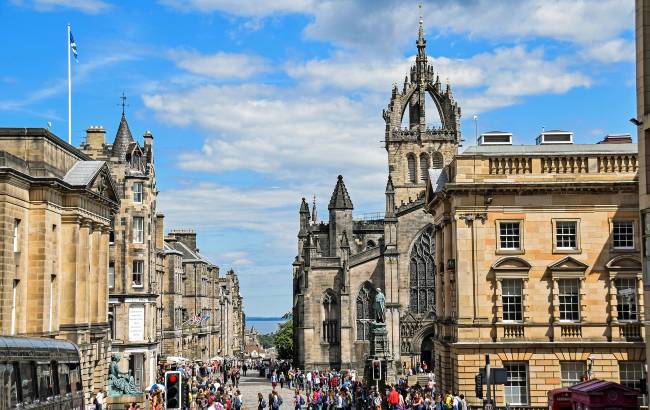 The Scottish Alcohol Industry Partnership (SAIP) is a collaboration of alcohol producers and representatives across the on- and off-trade in Scotland.
Members include spirits producers Diageo, Pernod Ricard and Bacardi, and trade groups the Wine and Spirit Trade Association, the Scotch Whisky Association, the Scottish Beer and Pub Association (SBPA) and the Scottish Licensed Trade Association (SLTA).
The new initiative will emphasise the safety measures put in place in bars, pubs and restaurants across the country, the importance of guidance within the premises, physical distancing measures and the promotion of responsible drinking.
Scotland's pubs, bars and restaurants will be allowed to reopen fully from Wednesday (15 July). Some on-trade venues in Scotland have already reopened, but only to serve customers outside.
Paul Togneri, senior adviser at the SBPA, said: "It is important that consumers know the industry is taking the threat of Covid-19 seriously and this campaign is also aimed at highlighting that. The hospitality industry has been devastated by the pandemic and it will be a long road to recovery; the support of consumers and their confidence in the trade will be key.
"In launching this campaign, the whole industry in Scotland is getting behind our pubs and bars. By highlighting the changes being made to keep consumers safe, the innovation being used in this and of course, the pre-existing world class food and drink already on offer, we hope to welcome back as many customers as we can safely do so. In turn, the trade will be able to continue to support jobs and contribute to the economy."
The campaign will run over the next month and will include links to guidance from the Scottish government. People in Scotland need to maintain physical distancing of two metres.
Colin Wilkinson, managing director of the SLTA, said: "The campaign seeks to highlight the safety aspect to consumers by telling what they can expect when they return to a pub, bar or restaurant.
"Whether it's giving contact details to staff, ordering via an app or QR code, or having to wait in line to use toilet facilities, it will be a new experience for everyone. The pubs and bars will still be the same premises we know and love, but these changes are to keep us all safe and as an industry we are ready to support that by playing our part."