World Whisky Brand Champion 2020: Crown Royal
By admin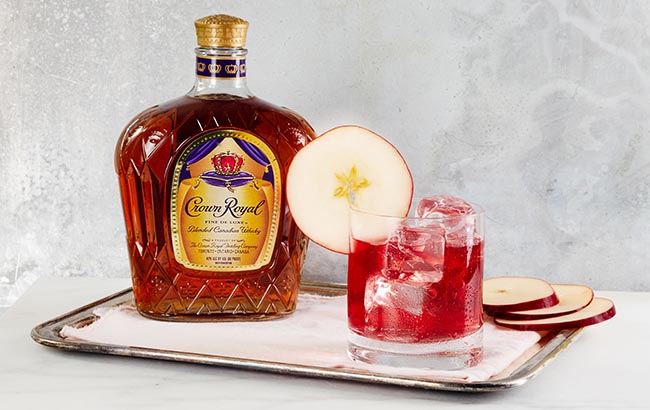 Outside of the traditional whisky making country of Scotland, the world whisky category has witnessed huge success as innovative products and major investments drive the sector forward. Irish whiskey continued its unstoppable growth, while major players saw American whiskey as a worthy investment, and new offerings from smaller producers showed the excellence across category. The Japanese contingent is also continuing its global success as demand outstrips supplies.
However, it was a Canadian whisky that stole the crown as this year's World Whisky Brand Champion. After witnessing consistent growth year after year, Diageo's Crown Royal brand edged closer to the eight million‐case‐mark after growing by 8.6% to 7.9m cases in 2019. In Diageo's financial results for the six months ending 31 December 2019, Crown Royal grew organic net sales by 11% and gained further category share, partly driven by the continued growth of Regal Apple.
The world's biggest Canadian whisky brand had an active 2019 as it continued to innovate with new limited edition flavours such as Crown Royal Peach. The brand also added a French oak cask‐finished whisky to its Noble Collection.
"Flavour innovation will continue to play a prominent role in the future of Crown Royal to broaden consumer recruitment," says Sophie Kelly, senior vice president of North American whiskeys.
"Every new flavour innovation provides an opportunity for Crown Royal to tap into different ways consumers like to enjoy our whisky. It also allows for us to play with relevant seasonal flavours using exceptionally high‐quality ingredients, such as those used in Crown Royal Regal Apple, Crown Royal Vanilla and the recent return of Crown Royal Peach."
Diageo has put significant investment behind the brand's marketing over the last few years, which seems to have paid off.
Looking at the rest of the million‐case Canadian category, Beam Suntory's Canadian Club reported 0.2% growth. Meanwhile, Brown‐Forman's Canadian Mist fell by 6.4% to 1m cases, putting it at risk of slipping below the million‐case threshold this year.
On the contrary, it was a picture of health across American whiskey, with all brands posting increases, except Diageo's Seagram's 7 Crown, which dropped by 16.6%.
In Irish whiskey, Pernod Ricard's Jameson crossed the 8m mark for the first time, while Tullamore Dew rose 7% to 1.4m cases. And in Japanese whisky, all brands were in growth.
*The Brand Champions data is listed to one decimal place for ease of reading, but the percentage changes are based on the full data supplied. All brand data is supplied in millions of nine-­litre cases.
World whisky (figures: million 9l case sales)
BRAND
OWNER
2015
2016
2017
2018
2019
%+/-
American
Jack Daniel's
Brown-Forman
12.3
12.5
13.0
13.3
13.4
1.1%
Jim Beam
Beam Suntory
7.4
8.0
8.9
9.7
10.4
6.7%
Maker's Mark
Beam Suntory
1.6
1.7
1.9
2.2
2.4
10.2%
Seagram's 7 Crown
Diageo
2.9
2.9
2.9
2.3
1.9
-16.6%
Jack Daniel's Tennessee Honey
Brown-Forman
1.5
1.5
1.7
1.8
1.9
7.4%
Bulleit
Diageo
1.0
1.3
1.5
1.6
1.7
8.3%
Wild Turkey
(including Wild Turkey American Honey)
Campari Group
1.4
1.5
1.5
1.6
1.6
1.9%
Canadian
Crown Royal
Diageo
6.2
6.8
7.0
7.3
7.9
8.6%
Canadian Club
Beam Suntory
1.9
2.0
2.0
2.0
2.0
0.2%
Canadian Mist
Brown-Forman
1.4
1.3
1.2
1.1
1.0
-6.4%
Irish
Jameson
Pernod Ricard
5.3
6.2
6.9
7.5
8.1
7.5%
Tullamore Dew
William Grant & Sons
1.0
1.0
1.2
1.3
1.4
7.0%
Japanese
Suntory Kakubin (including Highball)
Suntory Spirits
4.4
4.4
4.7
5.0
5.2
4.6%
Black Nikka
Asahi Breweries
2.4
2.7
3.0
3.2
3.4
6.3%
Suntory Torys (including Highball)
Suntory Spirits
1.6
1.7
2.0
2.3
2.6
11.7%