Patrón postpones Pefectionists Cocktail Competition
By Melita Kiely
Bacardi-owned Tequila brand Patrón has postponed the 2020 edition of its Perfectionists Cocktail Competition until 2021 due to the Covid-19 pandemic.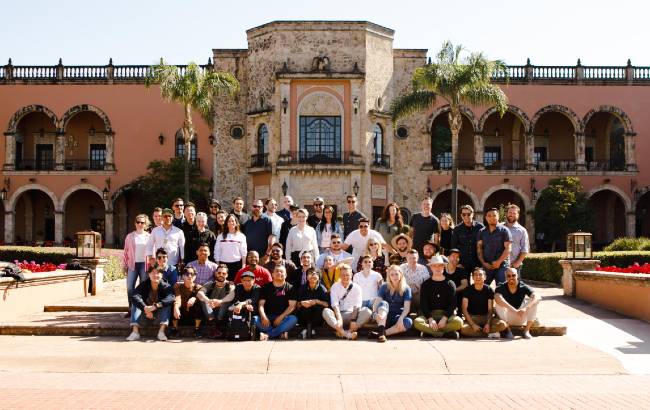 Patrón made the decision in order to protect the health and wellbeing of the bartending community and the brand's partners.
Adrian Parker, global vice president, marketing, for Patrón Tequila, said: "The health of our global Patrón family is our absolute priority. The current situation calls for new and different ways to support our industry and community and this is going to be our focus for the year to come.
"Postponing the Perfectionists Cocktail Competition is the appropriate decision to make in order to respect the health and security measures implemented in each of the countries our Perfectionists come from.
"Despite the lack of a competition, we remain a community and will continue to pledge to the on-trade to help those who have always served us at a time when they need it more than ever."
The Tequila brand, which was acquired by Bacardi in 2018, has turned to social media platforms and activities to bring bartenders together, share their experiences and offer encouragement to one another.
For example, the brand started the #PatrónPantryChallenge at the end of March, which was originally launched by Canada's most recent finalist, Jared Schmidt.
Schmidt originally challenged the Perfectionists team to create and share cocktails made using ingredients found at home.
The challenge has evolved in collaboration with Difford's Guide, and will soon grow again into an e-commerce opportunity for shoppers to buy bundles of ingredients and learn how to make simple cocktail recipes created by Patrón Perfectionists on Amazon.
Throughout this year, Patrón will continue to help the on-trade sector with initiatives as part of Covid-19 support efforts. This will include Bacardi's #RaiseYourSpirits campaign, which has pledged more than US$4 million in aid worldwide.
Matthew Sykes, senior director, global marketing for Patrón and founder of the Patrón Pefectionists Cocktail Competition, said: "The Patrón Perfectionists was launched with a vision to build a community of creative and passionate bartenders who could both push the boundaries of cocktail making and showcase artisanal Tequila to consumers around the world.
"Our vision and our commitment to the community remains unchanged and throughout this time we will be working to give back to bartenders and Perfectionists around the world."