Havana Club 1519 raises £5,200 for charity
By Nicola Carruthers
A bottle of Havana Club 1519 has raised £5,200 (US$6,500) for The Drinks Trust charity following an online auction.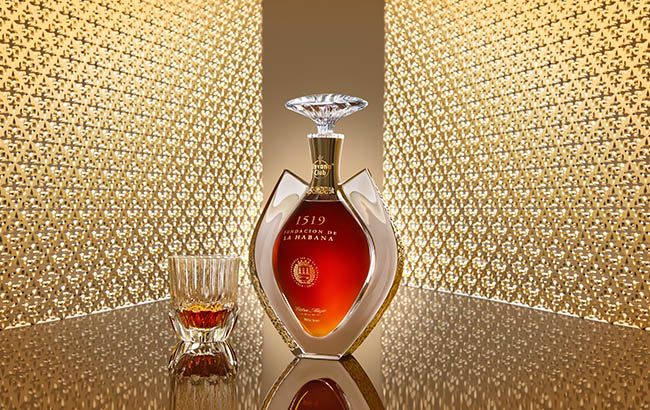 The rum was sold during The Worshipship Company of Distillers' Auction, hosted by Whisky.Auction. The proceeds will be donated to Distillers' Livery Company Emergency Appeal in support of The Drinks Trust's Your Round appeal to help those in the drinks industry who are facing severe hardship as a result of the Covid-19 pandemic.
Nick Blacknell, international marketing director of Havana Club, said: "Havana Club has always been passionate about supporting the bartending community and we want to reinforce that during this period of adversity by giving something back to the brilliant bartenders and bar owners who help make Havana Club a success around the world.
"It is an honour to donate one of our most rare and special creations and we are delighted that the proceeds from the sale of Havana Club 1519 will help make an important contribution to such a vital fundraising initiative."
The Havana Club 1519 was one of 138 bottles donated by distillers and individuals for the auction. For every bottle sold, 15% commission on top of the hammer price was donated to the appeal.
Isabel Graham-Yooll, auction director at Whisky.Auction, said: "The Havana Club 1519 decanter was one of the real highlights of Whisky.Auction's charity auction for the Distillers' Livery Company Emergency Appeal in support of The Drinks Trust.
"As one of only 500 decanters ever made, its quality and rarity led to it raising an impressive £5,200 before commission. We are very grateful for such a generous donation and are proud to have been able to work with the Distillers' Company and Havana Club to help those in need."
The Havana Club 1519 was released globally to celebrate the 500th anniversary of Cuba's capital city. The rum is bottled in a numbered glass decanter that takes cues from Havana's architecture and is encased in a wooden box with gold detailing.
It also comes with a certificate of authenticity written by a historian from Havana and signed by the four masters who created the expression.
Led by Havana Club's Cuban rum master Juan Carlos González, the masters began preparing for Havana's milestone anniversary in 1999 by selecting and blending barrels of rum from their maturing stock.
Over the next 20 years, the process was repeated every five years by re-blending the rums and filling the liquid back into the cask for further maturation to create the final product.
To support the bar community, Havana Club is also hosting a number of online forums and is working with industry experts to hold virtual debates for the on-trade.