Hard seltzer sales soar 255% in US off-trade
Sales of hard seltzers in the US off-trade experienced triple-digit growth in the week ending 6 June, according to the latest Nielsen data.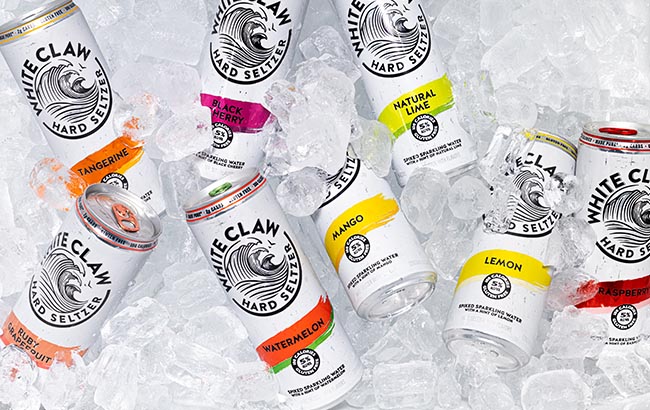 For the one-week period ending 6 June, spirits continued to grow well ahead of other alcohol categories with a 30.2% sales increase. Wine increased by 23.8%, while beer, FMB (flavoured malt beverages) and cider were up by 22.1%.
Hard seltzers (alcoholic sparkling water) grew 255% over the seven-day period. The category maintains a double-digit share of the beer, FMG and cider sector, and accounts for 10.1% of the category for the week – the third week in a row where hard seltzers accounted for more than 10%.
Danny Brager, senior vice president of beverage alcohol at Nielsen, said: "While every state has entered some phase of re-opening, we would expect to see off-premise alcohol growth rates beginning to slow as some volume shifts back to the on-premise.
"However, total off-premise alcohol sales in the current week still grew at a very strong pace, up 24.1% in dollar sales compared to last year."
For the 14-week period between 7 March and 6 June, total alcohol sales in the US off-trade rose 26.3%. Spirits led the growth at 35.2%, followed by wine at 29.9% and beer, FMB and cider at 21.4%. Beer on its own grew 13.3%.
Nielsen said the growth of most spirit segments dropped a little, however ready-to-drink (RTD) cocktails were the exception with consistent growth rates of more than 80% for 11 consecutive weeks.
Looking across the last six weeks in total, RTD cocktail sales are now bigger than both gin and Irish whiskey, Nielsen noted.
After RTD cocktails, Tequila remains the second biggest-selling spirit in the US off-trade, followed by cordials and Cognac.
Nielsen previously said that US off-trade volume sales must maintain at least 22% growth rates to offset on-trade losses as bars and restaurants were ordered to close due to Covid-19. Spirits and wine have maintained those volume growth rates, while beer, FMB and cider remained below that threshold.
The RTD category was the fastest-growing alcohol category in 2019 due to the rise of hard seltzers, according to IWSR Drinks Market Analysis.