Glenfiddich 2007 bottles raise £240,000 for charity
William Grant & Sons has raised £240,000 (US$298,000) for Speyside charities after 450 bottles of Glenfiddich 2007 Spirit of Speyside Distillery Edition 2020 were sold at auction.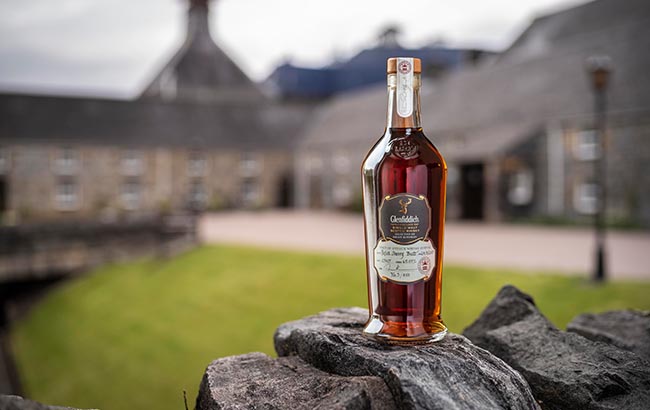 The bottles were sold on Whisky Auctioneer from 17 June until 22 June 2020 and attracted more than 13,000 bidders from 55 countries. In total, the bottles raised £215,000 (US$267,000), while Whisky Auctioneer provided an additional contribution of more than £24,000 (US$30,000) by donating the 10% buyers' commission, as well as registration fees.
Iain McClune, founder of Whisky Auctioneer, said: "We're incredibly proud to have hosted the sale of this exceptional Glenfiddich bottling, and to contribute to the funds raised. The auction has captured the attention of the generous global whisky community and will make a real difference to those in need during these difficult times."
On average, each lot sold for around £480 (US$600). The most sought-after bottles from the auction included bottle number one and bottle number two which sold for £6,800 (US$8,500) and £3,200 (US$4,000), respectively.
The funds will be given to local Speyside causes most affected by the Covid-19 crisis. It will be split between NHS Grampian, Moray Food Plus and Keirans Legacy.
"We are thrilled with the success of this auction. The money raised will help so many people in the Speyside community, a community that is as important to us today as it was to William Grant over 130 years ago when the distillery first opened," said Claudia Falcone, Glenfiddich's global brand director.
Created for this year's Spirit of Speyside Festival, which has been cancelled due to the Covid-19 crisis, the limited edition Glenfiddich 2007 whisky was handpicked by malt master Brian Kinsman. The liquid has spent the last 13 years maturing in Warehouse 26 and was finished in a Sherry cask.
Bottled at 65.7% ABV, the single malt is described as tasting "silky smooth and sweet with a rich citrus and cinnamon-infused apple fruitiness".
In March this year, William Grant & Sons closed all of its visitor centres indefinitely due to the coronavirus outbreak.
Last month, The Spirits Business spoke to Scotch distillers on how the Covid-19 pandemic has affected the industry.