Aisha Tyler's RTD cocktails see sales soar 596%
By Nicola Carruthers
Bottled cocktail brand Courage and Stone, which was launched by actor Aisha Tyler, has seen its sales increase by 596% over the last two months.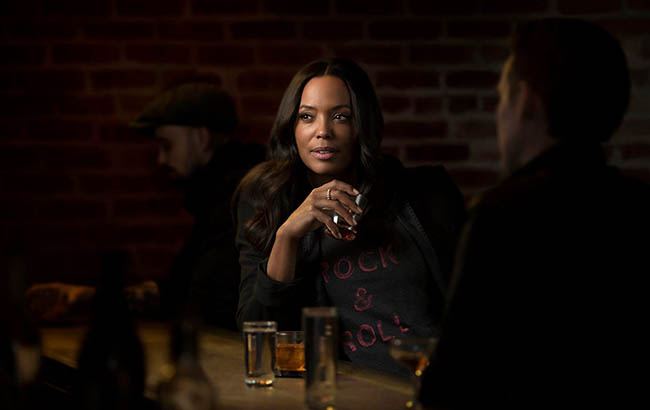 Tyler, known for starring in Friends and Criminal Minds, launched the ready-to-drink (RTD) company in early 2020 with two variants: Classic Old Fashioned and Classic Manhattan.
Over the last two months, sales grew by 596%, mainly through direct-to-consumer sales from the brand's website.
To bring the product to market, Tyler partnered with industry veteran David Kanbar, who worked on Kate Hudson's King St. Vodka and co-created low-calorie drinks brand Skinnygirl and Bulldog Gin.
The idea to make the Courage and Stone brand came after Tyler, who used to work as a bartender during university, wanted to recreate cocktails at home without having to mix or muddle them. She started batching cocktails in her refrigerator at home.
"We all want a great drink at the end of the day, but we don't all have the time or energy to make them from scratch, let alone the funds to build out a full home bar, which can be both costly and time-consuming," said Tyler.
"Courage and Stone solves the problem of wanting a delicious drink when you walk in the door. It's a top-shelf, full-proof cocktail with no mixing, no mess. All you do is add ice. It gives new meaning to the phrase 'cocktail and chill'."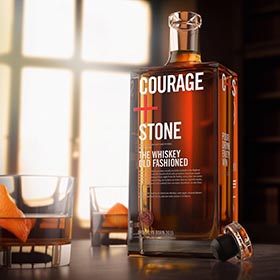 The bottled cocktails are made at Brooklyn-based New York Distilling Company in the US.
The Old Fashioned includes notes of orange and dark cherry, while the Manhattan offers hints of cherry and dark chocolate.
The RTDs are currently offered in a 200ml format and will be released in 750ml bottles later this year.
To support the on-trade during the Covid-19 crisis, Tyler donated 30% of online sales of Courage and Stone from 26 March to 1 May to the United States Bartenders' Guild. Tyler also live-streams happy hours on Youtube every Tuesday and Friday at 8pm ET.
Courage and Stone is available in select retailers in New York and California.