WhistlePig creates crowd-sourced whiskey
Vermont-based producer WhistlePig has teamed up with subscription service Flaviar to launch a crowd-sourced whiskey, called Home Stock.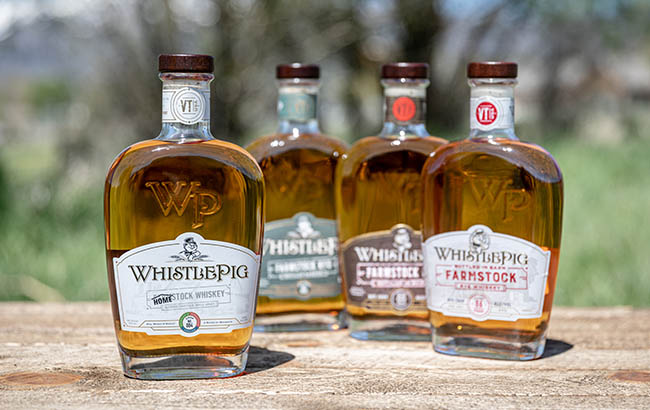 The limited edition WhistlePig Home Stock expression was created through a virtual crowd-blending experience by delivering hundreds of WhistlePig 'Blend Your Own' whiskey kits to Flaviar's members.
Consumers were asked to experiment at home with the blending kits before submitting their preferred recipe.
The set included samples of WhistlePig's rye, wheat and barley whiskeys, along with blending tools and instructions.
WhistlePig's master blender Pete Lynch uses crowd blending to make the base for the Farm Stock range, however he would usually host the sessions in person across the US.
Instead, Lynch shared his expertise to fans through a video, along with written instructions. Once Lynch received the submissions, he analysed the data to determine the three most popular styles of whiskey selected by Flaviar subscribers.
A live blending session was held on Flaviar's social media pages on 28 April, hosted by Lynch and spirits expert Dan Dunn. During the live stream, all three whiskeys were blended, tasted and then consumers voted on which should be bottled as WhistlePig Home Stock.
While more than half of the submissions were rye dominant, the winning style, with 44.1% of the votes, was Blend Number 3, which consisted of 45% rye, 30% wheat and 25% barley.
Home Stock is the first variant from WhistlePig's portfolio that stretches outside of the rye category with the addition of wheat and barley whiskeys.
Jeff Kozak, CEO of WhistlePig, said: "Home Stock is a truly special blend for us, not only due to how it was made but it's the first time we're releasing a whiskey that features something other than rye.
"We're thrilled that this blend got voted as the winner, it could be a sign of things to come from us in the future as a natural extension of our famed Farm Stock range."
On the nose, Home Stock is described as "sweet and fruity, with pipe tobacco, vanilla and orange vest", while the palate brings a "big hit of baking spice with toffee, with nutmeg, roasted nuts, ripe berries and a great mouthfeel", followed by a long and spicy finish.
The new Home Stock Whiskey is available for pre-order via Flaviar and Caskers, priced at US$72.99 per 750ml.
WhistlePig will donate 20% of its online sales on Flaviar and Caskers to the United States Bartenders' Guild (USBG) Foundation's Emergency Assistance Program, which provides Covid-19 relief grants to on-trade workers.