Five dream destinations for spirits lovers
By Lauren Eads
From the mesmerising hills of Jalisco to the idyllic island of Islay, drinkers can plan a visit to the home of their favourite spirits post-lockdown. We present five captivating destinations worth adding to your bucket list.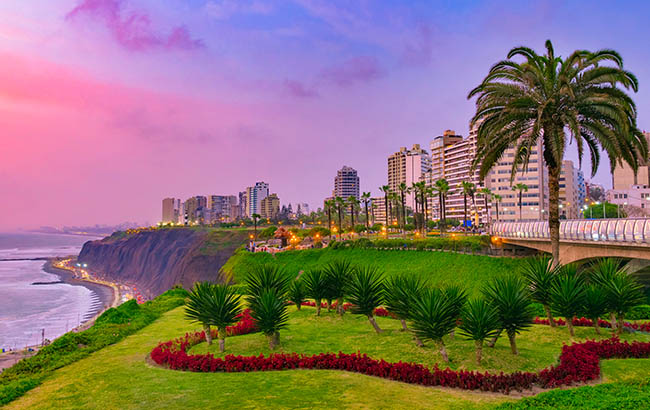 You might not be able to venture too far from the sofa right now, but that doesn't mean you can't start planning your next adventure, starting with these dream spirits destinations.
With planes grounded and quarantines in full swing the world over, we have instead entered into a world of wanderlust and gone on a virtual tour of some of our most wanted travel destinations, which are also home to a particular spirit.
Nothing can compare to the real thing of course, but a virtual tour of the world's best locations for spirits enthusiasts is a good way to scratch that travel itch and get prepping for your next trip as we wait for the world to reopen.
Either way, we think the following destinations are well worth adding to your 2021 travel plans, with no time like the present to start planning an epic adventure, at least in our minds.
Click through for our roundup of top destinations for spirits enthusiasts to set their sights on, post-lockdown.
Havana, Cuba (rum)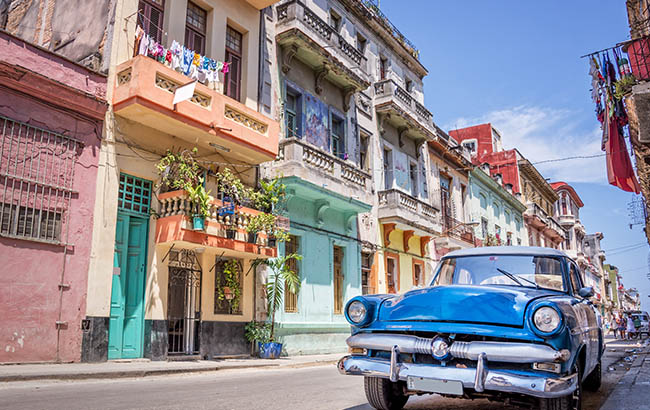 Set in the northern Caribbean, Cuba makes a heady and intoxicating destination for adventurous travellers, melding colourful street scenes with classic cars, cigars and a tropical beachside-vibe, not to mention rum, blended by maestros roneros (rum masters). Its relationship with the US, in particular, has positioned Cuban rum as a somewhat forbidden fruit, an aspect that some brands have used to their advantage. Now, US citizens are free to travel to Cuba, with some restrictions, and are able to bring back two litres of Cuban rum with them.
Cuban rum is made by crushing sugar cane to extract guarapo (juice), which is then boiled to produce molasses and sugar. Water is then added to this mixture along with yeast which is then fermented in tanks. The resulting liquid (vino de caña) is then distilled in copper columns stills and condensed to produce an alcoholic liquid called aguardiente. This is then aged in oak barrels, often American, for two years. It is this requirement which sets Cuban rum apart from others rums. After this the liquid is filtered through charcoal and blended.
Key distilleries/Cuban rum brands: Perla del Norte, Cubanacan, Guayabita Del Mar, Havana Club, Legendario, Matusalem, Pacto Navio, Ron Caney, Ron Cubay, Ron Edmundo Dantes, Ron Mulata, Ron Varadero, Santero Ron, Santiago De Cuba.
Where to go: Cuba is home to several distilleries, with some of the well known brands including Havana Club, Santiago de Cuba, Legendario, Cubay, Mulata, Varadero, Santero, Pacto Navio and Perla del Norte and Ron Cubay.
The Havana Club distillery doesn't run tours, however the Museo del Ron Havana Club gives spirits enthusiasts an insight into the Cuban rum industry, its culture and history.
Naturally, there are also plenty of rum bars to explore in Havana, including the famed El Floridita where writer Ernest Hemingway often frequented, a Daiquiri in hand.
Islay, Scotland (Scotch whisky)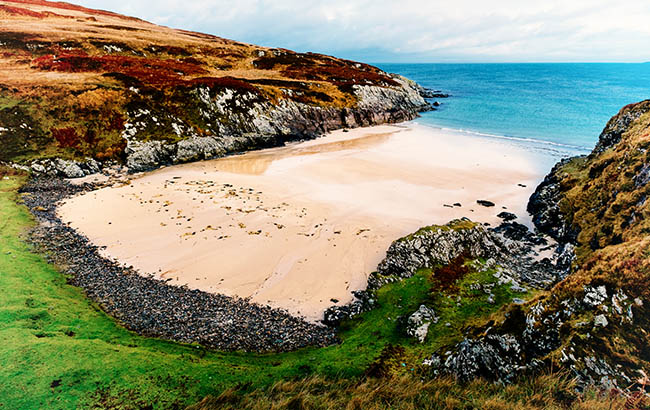 Scotland might not have the weather of the Caribbean, but what it lacks in sunshine it makes up for in character, and plenty of Scotch. You don't need us to tell you what a treasure trove Scotland is for a whisky lover, with countless idyllic locations to hunker down in to enjoy a dram. But we have a particular soft spot for the wild isle of Islay.
Based in the southern Hebrides, Islay is a two-hour 20-minute ferry ride from the mainland and is inhabited by just over 3,000 people with nine distilleries, including Ardbeg, Ardnahoe, Bowmore, Bruichladdich, Bunnahabhain, Caol Ila, Kilchoman, Lagavulin and Laphroaig.
While each distillery produces a range of whiskies, the isle of Islay is best known for its peaty, smoky expressions, with Laphroaig, Lagavulin and Ardbeg, in particular, true to this "big smoke" style.
The first recorded distillery on the Isle was Bowmore, founded in 1779. The most recent addition was Ardnahoe, which was founded in 2018.
Key distilleries: Ardbeg, Ardnahoe, Bowmore, Bruichladdich, Bunnahabhain, Caol Ila, Kilchoman, Lagavulin and Laphroaig.
Where to go: All of Islay's distilleries run tours, visits and tastings to varying degrees, and can all feasibly be visited across the course of a few days. While cancelled this year, the Fèis Ìle festival (Islay Festival of Malt and Music) takes place every year in May and is worth coinciding a visit for.
Beyond whisky, get windswept on Islay's wistful beaches, prop up a bar in Port Ellen or take in the wildlife at the Royal Society for the Protection of Birds' reserve on the north of the island.
Jalisco, Mexico (Tequila)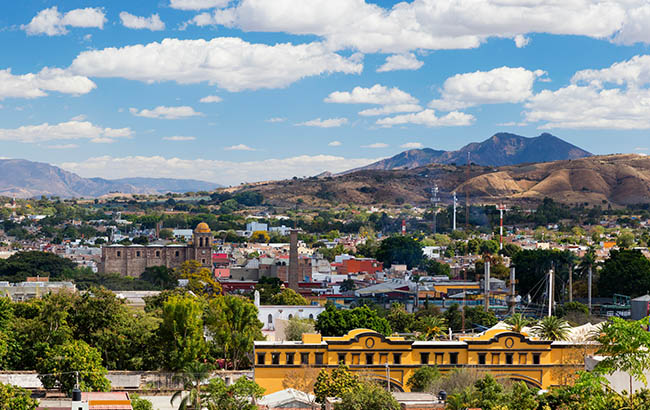 The hills of Jalisco might just be one of the most mesmerising and atmospheric of spirits locations in the world, with dusty fields filled with spiked agave plants stretching out to present an otherworldly landscape. Made from the blue agave plant, Tequila can only only be called Tequila if it is produced in the state of Jalisco, which is also home to the town of Tequila.
Once harvested, the agave hearts are roasted and then mashed to produce a sugary mixture. This is then fermented and then distilled, a minimum of two times, to produce an alcoholic spirit with an ABV of between 70 and 110, and bottled at between 35 and 55% ABV.
Tequila falls into five main categories based on its age as follows: blanco, unaged Tequila that has spent less than two months in steel or oak barrels; joven – unaged as above but coloured gold, or by blending with older Tequilas; reposado, aged between two months and one year in oak barrels; añejo, aged for between one to three years in oak barrels; and extra añejo, aged for more than three years in oak barrels, a category established in 2006.
Key distilleries: There are hundreds of Tequila distilleries Mexico. Some of the best known, and which are open to visitors, include Jose Cuervo's La Rojeña Distillery, Tequila Herradura, Casa Sauza and Casa Orendain.
Where to go: There are hundreds of Tequila distilleries in Mexico, and a great many are open to the public. One of the biggest and best known is the La Rojeña Distillery, which claims to be the oldest with 250 years of history, and it is also the site that produces Jose Cuervo Tequila.
Casa Sauza was founded in 1873 and now ships its Tequila to more than 70 countries worldwide. Its tour include the chance to plant your own agave, and the option to take a helicopter tour over the estate.
Meanwhile, Tequila Herradura is notable for its boozy train option. The Herradura Express will pick you up in Guadalajara and shuttle you to its Amatitán distillery with snacks and cocktails available on board, to be met at its distillery with entertainment from a mariachi band, lunch and of course plenty of Tequila, returning you to the city in time for dinner.
While the Mayan ruins are located on the opposite side of the Mexican coast, the Aztec ruins outside of Mexico City are close enough to the heartland of Tequila to make the six-hour drive worthwhile, and it makes for an excellent road trip.
Lima, Peru (pisco)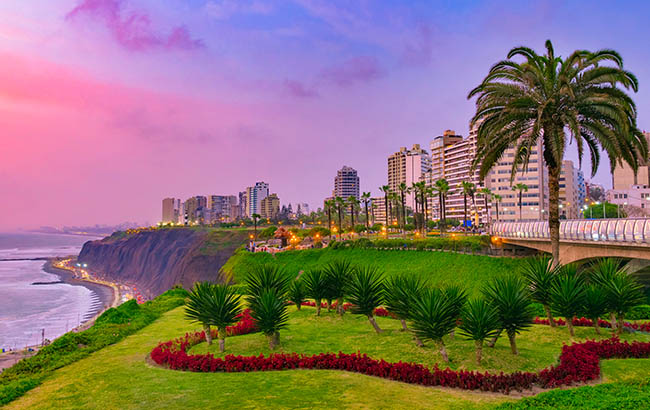 Somewhat off the classic traveller trail, the south American capital of Peru, Lima, is ripe for exploration with a thriving food scene (think Martin Morales' Ceviche and Andina restaurants in London), plenty of culture (Machu Picchu), the Andes and 1,500 miles of coastline.
Its national spirit is pisco, which shares its name with the city south of Lima. Pisco is made in a similar way as brandy, in that it is a spirit distilled from fermented grape juice (not pomace). It's made using eight different grape varieties grown in five limited regions: Lima, Ica, Arequipa, Mocegua and Tacna. Grapes include the non-aromatic Quebrenta, Negra Criolla, Uvina and Mollar, and the aromatic Moscatel, Torontel, Italia and Albilia.
Once fermented the juice is distilled in copper pot stills, once only, and no water may be added after distillation. Ageing in oak barrels is actively prohibited, but the spirit must rest for a minimum of three months in an inner container before bottling.
The result is a spirit with an ABV of between 38% to 48% that falls into four categories: puros, made from a single grape variety; aromaticas, made only with aromatic grapes; mostos verdes, distilled from partially fermented must and therefore sweeter; and acholados, a blend of any variety of pisco.
Neighbouring Chile also lays claim to the spirit but has different production requirements. Chilean pisco can be made from 14 different grape varieties, does not need to be distilled to proof, can be distilled multiple times and aged in wood.
Key distilleries/brands: There are nearly 500 legal Pisco distilleries in Peru, with hundreds of brands besides, but the biggest include Pisco Porton, Machhu Pisco and Barsol.
Where to go: Ica is directly south of Lima, making it easily accessible from the city, with plenty of vineyards to explore. Take a trip to Hacienda La Carvaredo, part of the Pisco Porton's production, which is also one of the oldest vineyards in Peru having been established in 1684.
The El Carmelo Hotel and Hacienda in Ica is a hotel attached to a 200-year-old vineyard which produces pisco using traditional methods, and also has an on-site restaurant. It's a good base for exploring the rest of Ica.
Pisco aside, Peru has some of the world's best surfing along its Pacific coast, and no trip to Peru would be complete without a trek to Machu Picchu (which admittedly is some distance from Lima). Having scaled this ancient wonder, pour yourself a pisco and sit with a plate of ceviche in the shadow of the Andes. What could be better?
Kentucky, US (Bourbon)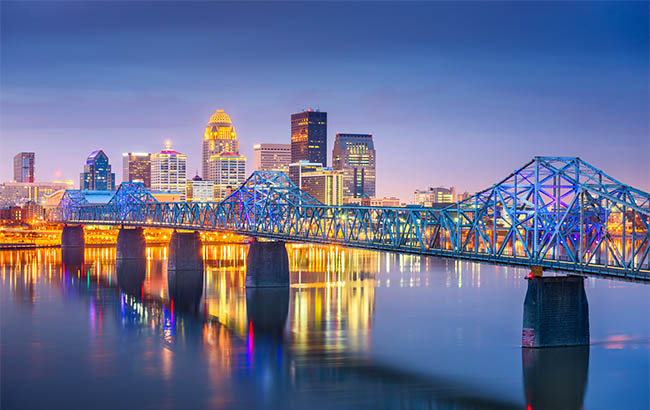 No globetrotting spirits trip would be complete without a stop off in the southern US state of Kentucky, the home of Bourbon. Finger-licking food aside, of which there is plenty, Kentucky had 68 distilleries as of 2018 (Kentucky Distillers' Association), compared to just eight in 2009. The vast majority offer some form of tour and the chance to sample a number of different Bourbons.
As declared by the US congress in 1964, Bourbon is America's only native spirit, and must be made with a minimum of 51% corn, aged in charred new oak barrels, stored at no more than 62.5% ABV and bottled at a minimum of 40% ABV.
Key distilleries/brands: Bulleit, Old Forrester, Buffalo Trace, Angel's Envy, Maker's Mark, Jim Beam, Wild Turkey, Woodford Reserve, plus many many more.
Where to go: Hire a car and take a trip along the Bourbon trail, pinging between Lexington, Louisville and Bardstown. The Kentucky Bourbon Trail, a tourism body created in 1999 by the Kentucky Distillers' Association, offers a snapshot of the best spots to visit, pinpointing distilleries, tastings, workshops and restaurants to explore, and provides a neat road map for those visiting.
Nearly all distilleries, especially the larger ones, offer tours, and you'd be hard pressed to have a bad experience. However those with a particular draw include the Four Roses distillery, which is listed on the US National Register of Historic Places thanks to its Spanish Mission-style architecture, while the Stitzel-Weller distillery is jam-packed with history being the location where Pappy Van Winkle (Pappy's) was originally produced.
Buffalo Trace, Woodford Reserve and Jim Beam also offer slick tours, but don't forget the smaller distilleries too. Castle and Key distillery in Frankfort is based inside a castle.
The James E Pepper distillery in Lexington was originally founded by the family behind Woodford Reserve, but shut down in the 1950s. It reopened to the public in 2018, and is a focal point for exploring the bustling downtown distillery district in Lexington (along with the Barrel House distillery), which is home to restaurants, shops and bars.
Outside of Bourbon, get on your bike and take in the Kentucky countryside and explore its forests, gorges and lakes. There's plenty to see.