Tequila brands pushing the boundaries of sustainability
By Melita Kiely
Tequila producers are keenly aware of the need for sustainable methods of working and are making great strides in ensuring processes are as ecologically friendly as possible.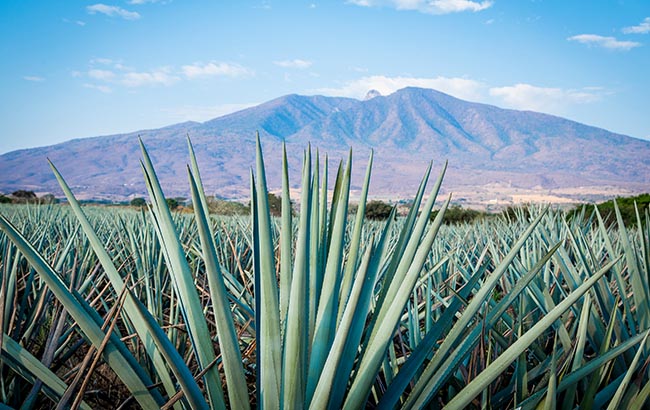 *This feature was originally published in the February 2020 issue of The Spirits Business
Cutting our carbon footprint has never been so imperative. This year the reality of climate change was driven home as the world watched while flames engulfed large parts of Australia. Bushfires in the country are not new – but the severity and record‐high temperatures experienced at the end of 2019 and start of 2020 were an extraordinary development.
Consumer concern regarding the planet's welfare has inarguably peaked in the past year. Veganism and vegetarianism have rocketed as consumers look to reduce their intake of animal products, labelled as one of the biggest contributors to climate change. Elsewhere, holidaymakers are looking for more eco‐friendly ways to travel, while single‐use plastic has become public enemy number one.
A spike in interest in sustainable practices has also been felt acutely in the spirits industry. This past year, a number of Tequila brands have upped the ante when it comes to creating a more sustainable sector – which could prove to be crucial to the category's long‐term success.
"Consumers today are increasingly interested in companies and brands that are community‐minded and good stewards of the environment," says Jaime Celorio, founder and CEO of Ambhar Tequila. "As the number of Tequila brands increases, it's becoming even more essential to communicate our brand values to our distributor partners, bartenders, retailers and consumers to help set Ambhar Tequila apart."
ECO-FRIENDLY INITIATIVES
The Tequila brand has incorporated a number of green initiatives into its production plant to reduce its impact on the environment. The distillery in Jalisco, Mexico, turns leftover agave into compost, and collects rainwater to irrigate its agave fields, "so as not to exhaust water sources of nearby communities", Celorio explains. "We also support environmental causes, such as Rainforest Action Network, which works around the world to preserve the land and protect the climate."
Startups are also not taking the importance of sustainability for granted, and are keen to do their part to preserve the environment. Teremana Tequila was developed by Siete Bucks Spirits, established by Dwayne 'The Rock' Johnson, Dany Garcia, Jenna Fagnan and Ken Austin. Set to launch next month, the brand will initially target Mexico, the US and Canada with two expressions: Teremana Blanco and Teremana Reposado.
"The focus is on responsibly building a generational business, and thus sustainability is of the upmost importance," says Fagnan. "We only use mature agave from ranches where practices are known, use the agave fibres for organic compost in the fields, and our distillery has a water filtration plant on the premises. We will continue to work on minimising our environmental impact."
Fagnan adds that the use of mature agave across the board will be important to the overall category's future success and growth. "Tequila is booming, and it will be important with this increasing demand that all producers are using good quality, mature agave rather than taking shortcuts," she adds.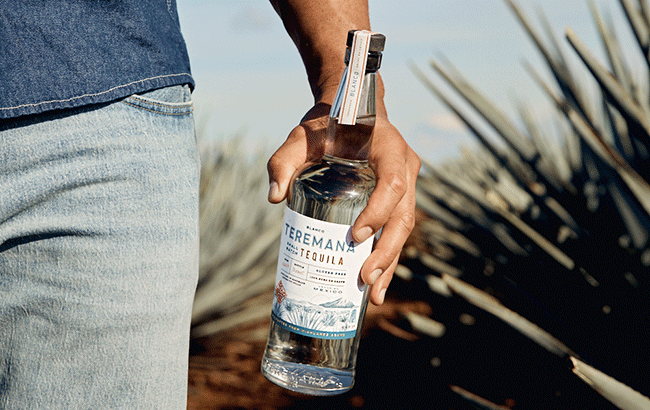 SUSTAINABLE PRACTICES
Maestro Dobel, distributed by Proximo Spirits, claims to have the "largest Blue Weber agave estate anywhere in the world" and is "committed to using sustainable practices". The brand believes its ability to cultivate its own agave farms means it can "enjoy greater control on supplies and practices than most other Tequila producers. But we are not complacent," insists Oli Pergl, Maestro Dobel brand educator. "The industry is constantly learning and evolving together. We're working with a natural product in agave, so sustainability is absolutely vital. The family behind Dobel has been growing agave for 11 generations, and we are committed to ensuring they flourish ethically and sustainably for future ones."
Larger companies are surpassing basic expectations when it comes to sustainable schemes. Beam Suntory's Casa Sauza, where products including Sauza Tequila and Hornitos Tequila are made, has been recognised by the Tequila Regulatory Council and Mexico's National Quality Award for its efforts to protect the environment. "We employ a consistent effort to reduce waste and create sustainable practices across all brands, and as a result, we have the lowest carbon footprint and water usage rate of the industry," says Beth Krigel, senior marketing director, Tequila at Beam Suntory.
"Efforts include: being one of the first Tequila distilleries and a water treatment plant to remove more than 99% of pollutants from waste water; combining residual solids from the water treatment plant and leftover agave fibres to provide a natural, nutrient‐rich fertiliser; and using recycled glass within bottling. The pursuit of making high‐quality Tequila starts with our responsibility to the environment."
At Beam Suntory's La Alteña Distillery, where El Tesoro Tequila is made, master distiller Carlos Camarena has spearheaded the Bat‐Friendly Tequila Project to increase the natural resistance of the Blue Weber agave species against the threat of disease.
"Camarena is allowing a small percentage of his agave plants to flower and be pollinated by the long‐nosed bat, allowing for sexual reproduction and more genetic diversity of the plant," explains Krigel. "While it's a short‐ term sacrifice of some agave plants that could otherwise become Tequila, we know it's worth it to protect the wellbeing of the agave species generations from now. What's good for the environment and the health of the agave plant is undoubtedly good for the quality, integrity and future of our Tequilas."
COLLECTIVE RESPONSIBILITY
It's evident the Tequila category's future prosperity will be linked closely to sustainability – perhaps not all that surprising for a spirit made from an agricultural product that takes around seven years to cultivate. While individual companies are making strong progress in developing green practices in house, are producers doing enough collectively to create a more environmentally friendly category?
In 2016, the Tequila industry made its "first formal attempt" to become a more green‐ focused sector, according to Brown‐Forman when 11 companies joined forces to establish environmental targets. While Brown‐Forman admits this was a "good example of teamwork", the company feels there is "still an opportunity when it comes to reporting and tracking the performance and progress".
"A big problem that we, as an industry, have to accomplish is to get 100% of the vinasses [a by‐product of agave fermentation] treated," John Tichenor, global brand director of Tequila Herradura, Brown‐Forman. "Tequila Herradura and other big players are doing it, but medium and small factories aren't. It is in everyone's best interest that companies and the government work together to solve this problem."
Three key factors when it comes to agave farming that "without proper control" could evolve into "big environmental sustainability issues", according to Tichenor, are: deforestation, an inadequate use of agrochemicals and the excessive use of machinery. "Sustainable production has a direct impact on these three things, generating environmental improvements that will help in a local and global way," Tichenor explains. It would also lead to economic savings throughout the agave production chain and "create a resilient process", safeguarding the Tequila industry for the future.
Steps are already being taken to act on this. "With the Jalisco authorities we're working on the Deforestation‐Free Tequila Initiative (Tequila Libre de Deforestación) that seeks to encourage more sustainable practices for the production of agave," Tichenor says. "This is something new that is being developed and we're aiming for its implementation soon."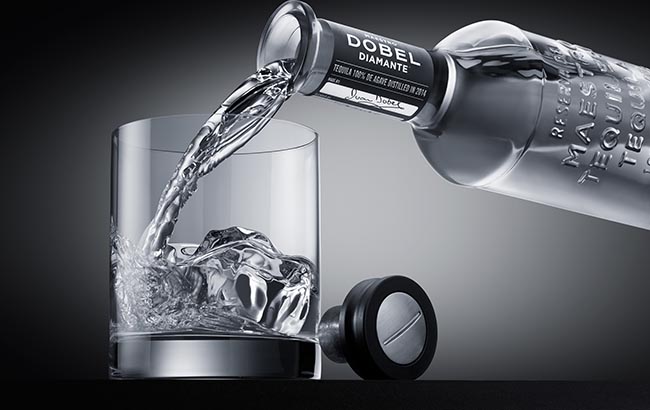 UPCYCLING AGAVE FIBRES
It's not just production methods that are becoming more environmentally friendly either; producers are increasingly giving greater thought to the impact their finished products will have on the planet further down the supply chain. In December, Jose Cuervo unveiled The Agave Project, the brand's commitment to supporting the land and people of Tequila and Mexico. The first element of the campaign was a fresh take on plastic straws. Jose Cuervo partnered with scientists at Bio Solutions Mexico and the production team at Mexico‐based Penka to create a biodegradable drinking straw made from upcycled agave fibres.
The straws are made with an agave bio‐based composite that replaces around a third of the polymers used in traditional straw production – meaning the material decomposes up to 200 times faster than regular plastic. Micro‐organisms can also consume the straws, meaning they can completely biodegrade within one to five years in landfill conditions – a stark improvement on traditional plastic straws that can take up to 200 years to decompose.
"This project allows us to create a circular economy in the Tequila industry," says Alex Coronado, master distiller and head of operations at Jose Cuervo. "By incorporating the agave fibres into an everyday product for consuming Tequila and other beverages, Jose Cuervo is repurposing agave fibre and replacing up to 30% of regular plastics in its composition. We have been leading sustainable practices in the Tequila region and industry for many years – we just called it our production process."
PRESSURE ON AGAVE
With the growing interest in the Tequila category, combined with a spike in new entrants to the category, comes even more pressure on agave supplies. The category has experienced a shortage of aged agave for several years, and prices have been pushed up as a result. Ambhar Tequila's Celorio says agave costs "are beginning to stabilise somewhat" – but adds one of the biggest challenges this year will be brands' ability to "navigate an increasingly crowded category, and communicate and prove what makes their brand different, better and special".
But at the heart of everything, Tequila must continues its sustainability efforts to secure its future in an increasingly competitive spirits market."
"Sustainability is an issue that all Tequila brands – large and small – should be taking very seriously as it impacts us all," Celorio adds. "We need to protect the environment and make responsible decisions, as an industry, to ensure the longevity of our land and our agave supply, as well as the working conditions for the people who are so integral to the future of this industry."