The Cognac Masters 2020 results
By Melita Kiely
This year's taste test showed the region's producers are making superb quality liquid across the board, from entry-level sips to top-price bottles.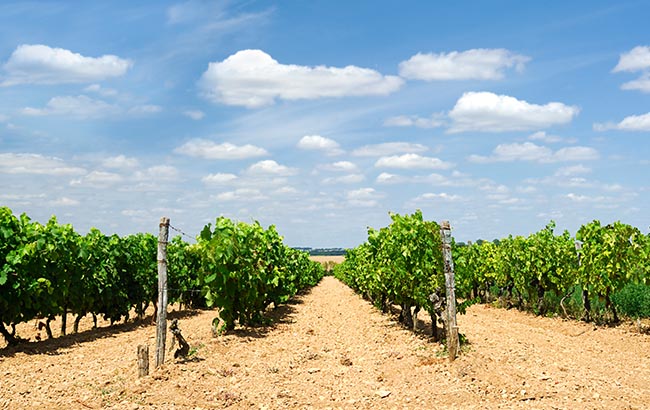 The popularity of France's native spirit continued its upward trajectory in 2019. For the fifth consecutive year, Cognac exports improved on the previous year's performance in both volume and value terms to reach their highest levels to date, according to the Bureau National Interprofessionnel du Cognac (BNIC).
Exports from 1 August 2018 to 31 July 2019 surpassed 211.1 million bottles – an increase of 2.5% on the previous year. By value, exports reached €3.4 billion (US$3.7bn) – almost 6.9% more than in 2018. Cognac's exports account for 98% of the category's sales as consumers worldwide enjoy the sector's high‐quality offerings.
This year's Cognac Masters highlighted the category's reputation for quality and craftsmanship, with an extraordinary Master medal haul. Held at the Charlotte Street branch of Gaucho in London, the competition was judged by: Matt Chambers, co‐founder of Whisky for Everyone; Evan Prousaefs, bar manager at The Leaf and Cane in London; Matt Neal, UK brand ambassador for Uncle Nearest; and me, Melita Kiely, editor of The Spirits Business magazine, and chair of the event.
The quality was evident from the start, when a Gold medal was awarded to Cognac Roullet Amber Gold Fins Bois in the No Age Statement – Single Cru flight. The judges praised the Cognac for being "well crafted" and "delicious", with notes of "fresh apple juice" and "lovely spice".
The panel didn't have to wait long to taste Camus Cognac Camus Very Special Cognac Gold their first Master medallist, which appeared in the second heat: No Age Statement – Ultra Premium. Exsto Cognac Elixir was deemed worthy of the top accolade due to its "inviting nose" and flavours of "raisins, caramel, medjool dates, leather and wood polish".
"You've got this delicious juicy fruit with warm toasted spices," noted Chambers. "It shows real quality. Some people think no‐ age‐statements are no good, and they have got a bit of stigma. But this was so good and delicious."
Another Master was uncovered in the following flight, Vintage – Single Cru. Cognac Frapin Millésime 1992 was awarded a Master medal for its "fruitiness, versus dry spiciness and savoury quality", which the judges said added "extra depth and complexity" to the spirit. "This is a beautifully crafted Cognac," enthused Prousaefs.
Making it a hat trick of Master medals was Hermitage 1960 Grand Champagne Cognac, which picked up the coveted top award in the Vintage – Single Estate round. The panel found notes of "leather, old furniture polish", and "rancio, brown sugar" and "cinnamon" on the palate, making the Cognac hugely inviting.
"You just can't replicate those sandalwood, rancio flavours you get in Cognac," said Chambers. "A bit of water just opened it up. It was quite complex before, but with water it's fabulous. You just need a touch." Prousaefs agreed and described the Cognac as "an exceptional product".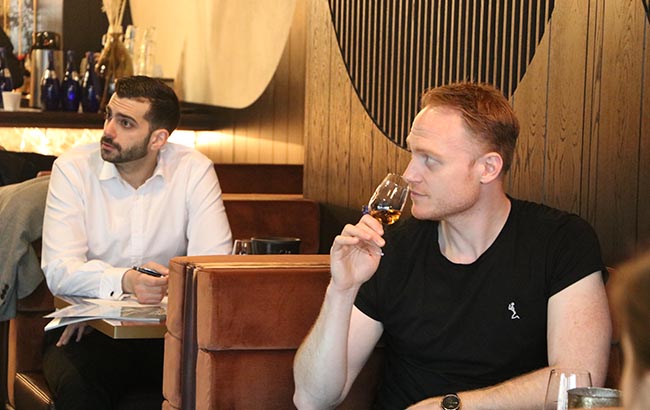 In the Vintage – Super Premium heat, a Gold medal was given to Courvoisier Napoleon Fine Champagne. The judges enjoyed the "signature taste of Cognac" from this expression. "The nose is subtle and soft, but really lovely," said Prousaefs. "It's delicious."
Moving up a price bracket to the Vintage – Ultra Premium flight, and the Master medals kept rolling in. The first of two in this flight was awarded to Courvoisier Initiale Extra, with its aromas of "delicate wood spice and toasted oak" leading to flavours of "raisins, tropical fruits and toffee brittle" on the palate.
WARMING SPICES
The second Master was given to Martell XXO, which Prousaefs described as a "staggering" Cognac. Tasting notes for this particular expression included a "savoury and woody" nose with "dried fruits", leading to "caramel, treacle sweetness and warming spices" on the palate.
Neal said: "Both of these Cognacs were exceptionally balanced and extremely good. We're seeing consistently good liquid coming out of the Cognac region."
As the judges progressed to the VS – Single Cru flight, Courvoisier VS picked up a Gold. The judges particularly enjoyed the notes of "toffee apple" offset by a touch of "white pepper" and "candied orange".
Neal said: "I thought this was delicious. It had this fresh green apple, almost like toffee apple, a bit of white pepper, a bit of sultana and candied orange. I wouldn't be at all disappointed if I spent my money on this."
Martell VS Single Distillery scooped a Gold medal in the VS – Premium flight, praised for giving consumers "exactly what they'd expect", according to Chambers. "It has a lot of woody spice, it's quite rich, with some sweetness. This is what most people will think of as Cognac, so it's a very important product."
In the VS – Super Premium flight, Camus Very Special Cognac picked up a Gold. Prousaefs said he "loved it". "The nose was great for such a young Cognac; you wouldn't expect it," he added. "It was full‐bodied, and quite special for this age."
Moving onto the VSOP – Single Cru Cognacs, and a Gold was awarded to Courvoisier VSOP for its hints of "tropical fruit, apricot jam" and "peppery, warming spices". "This has been designed to have lots of flavour up front, then a slightly shorter finish, but it worked really well," said Neal.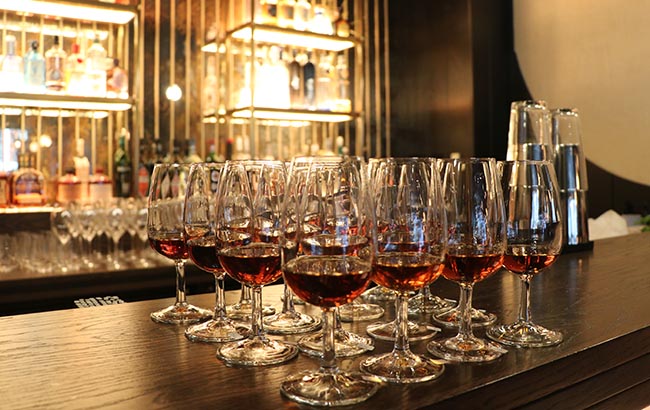 When the judges turned their attention to the VSOP – Single Estate round, another Gold was decided upon Camus VSOP Borderies Single Estate Cognac, which Neal said was a "good sipper".
On assessment of the VSOP – Premium Cognacs, Maison Boinaud took home a Gold for its Cognac de Luze VSOP Fine Champagne. The judges described this as having a "delicious palate" with a "nice sweetness" and "oak spice, peppery quality". Martell also walked away with a Gold for its VSOP Aged in Red Barrels expression, which delivered "lots of fruit" and a "rounded palate".
Neal said: "It's becoming a category‐wide phenomenon that this sector of Cognac producers are making some really well put‐ together spirits. They seem to have their house styles, and the history comes through. It's consistently good."
FRAGRANT AND ELEGANT
As the price rose the consistency stayed the same, with five Golds awarded in the VSOP – Super Premium flight: Martell Blue Swift, with its notes of "rich and warming spices, caramel apple"; Cognac J Dupont Art Nouveau Grande Champagne for its flavours of "golden syrup" and "lots of dried fruit"; Merlet Brothers Blend with its tastes of "burnt caramel, popcorn" and "dried apple"; Camus VSOP, said to have hints of "ginger and oak spice"; and A de Fussigny Superieur, which was described as "fragrant and elegant". Chambers said: "They were all solid Cognacs of good quality." Neal added: "This is where experimentation would be fun."
Cognac Frapin took home a Master medal in the next round after impressing judges with its XO VIP expression. Sampled in the XO – Single Cru flight, the judges particularly liked how "expressive" the Cognac was. "You can only get certain characteristics with a bit of extra age," noted Chambers. "Here we started to get some of that coming through. The subtle spiciness and dryness on the finish just elongated everything."
Hermitage Cognacs took home an impressive medal haul in the following round – two Master medals and two Golds. "These were all stunning," Neal insisted. The first Master was given to Hermitage 40 Year Old Grande Champagne Cognac, which was said to taste "peachy, tropical" with hints of "boiled sweets" and "confected fruits".
The second Master was awarded to Hermitage Eleanor 60 Year Old Grande Champagne Cognac, said to offer flavours of "delicate fruit, apricot" and "lots of wood finish".
The Golds were picked up by Hermitage Grande Champagne Café 20 Cognac, with its "spiced chocolate raisins" on the nose and "plenty of wood spice dryness" on the palate. Hermitage 20 Year Old Grande Champagne Cognac also took away a Gold for its "chocolatey, rich" profile and "hint of cigar leaf". Talking about this flight, Prousaefs said: "The producers' expertise in blending is astonishing. The level in this flight was remarkable."
Chambers was equally impressed by what he had sampled. "This is a really strong category. Single estate allows you to see individuality that is normally blended away. It's seeing a snapshot of each of these places. Four really different Cognacs, but really great quality. Probably more individuality than any other category we've tried."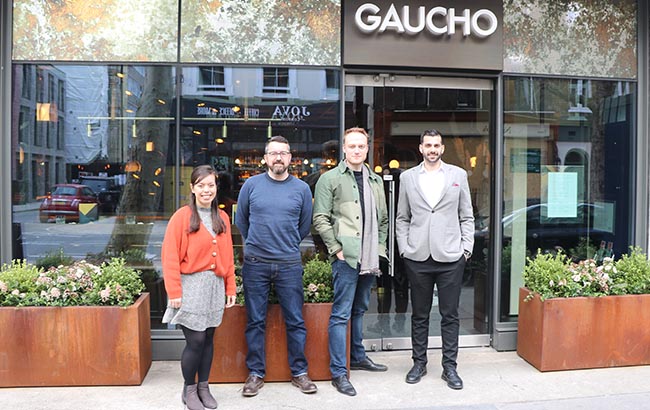 With just a few flights left to sample, the judges moved onto XO – Premium, discovering a deserving Gold medallist in the form of Courvoisier XO. "Paying up to £60 for a Cognac in this flight, you'd be delighted if you received this," assured Chambers.
The penultimate heat, XO – Super Premium, presented another Gold for Maison Boinaud, this time for its Cognac De Luze XO Fine Champagne. Prousaefs said: "I really enjoyed the palate from start to finish. It was full‐ bodied and slightly dry at the end."
Completing the competition was a flight of XO – Ultra Premium, which continued the high standard seen throughout the tasting, with a five‐strong Gold medal haul. The medallists were: "caramel, creamy" Martell Noblige; "vibrant, with fresh white peach" Martell Cordon Bleu; "dark chocolate, apricot" Martell XO; "tropical, mocha, toffee sweets" Cognac J Dupont Art Deco Grande Champagne; and Camus XO Cognac with its "savoury, earthy" character, combined with a "molasses sweetness". "Superb quality across the board," said Prousaefs. "This is a really good category."
WORTHY RECIPIENT
With the initial tasting completed – and a minimum Gold standard set throughout – the judges faced the enjoyable, yet difficult task of selecting the Cognac Taste Master 2020. After re‐tasting all the Master medallists, the worthy recipient was agreed to be Cognac Frapin Millésime 1992.
All the judges were completely blown away by the top‐quality produce they sipped and savoured on the day. Looking back across the entire tasting, Chambers said: "The consistency we've seen today is almost unparalleled with anything else I've judged, whatever spirit category you want to pick. The percentage here just shows how good Cognac really is. There's a lot of discussion at the moment about whether the rules should be relaxed for Cognac, but would experimentation dilute the category? Would it take away from the quality? Maybe this is a reason to have some quite strict laws."
Click through the following pages to see the results from The Cognac Masters 2020.
No Age Statement – Single Cru
| Brand owner | Product | Medal |
| --- | --- | --- |
| Maison de Negoce Charentaise | Cognac Roullet Amber Gold Fins Bois | Gold |
No Age Statement – Ultra Premium
| Brand owner | Product | Medal |
| --- | --- | --- |
| Exsto Cognac | Exsto Cognac Elixir | Master |
Vintage – Single Cru
| Brand owner | Product | Medal |
| --- | --- | --- |
| Cognac Frapin | Cognac Frapin – Millésime 1992 | Master & Taste Master |
Vintage – Single Estate
| Brand owner | Product | Medal |
| --- | --- | --- |
| Hermitage Cognacs | Hermitage 1960 Grand Champagne Cognac | Master |
Vintage – Super Premium
| Brand owner | Product | Medal |
| --- | --- | --- |
| Beam Suntory | Courvoisier Napoleon Fine Champagne | Gold |
Vintage – Ultra Premiun
| Brand owner | Product | Medal |
| --- | --- | --- |
| Beam Suntory | Courvoisier Initiale Extra | Master |
| Pernod Ricard | Martell XXO | Master |
VS – Single Cru
| Brand owner | Product | Medal |
| --- | --- | --- |
| Beam Suntory |  Courvoisier Cognac VS | Gold |
VS – Premium
| Brand owner | Product | Medal |
| --- | --- | --- |
| Pernod Ricard | Martell VS Single Distillery | Gold |
VS – Super Premium
| Brand owner | Product | Medal |
| --- | --- | --- |
| Camus Cognac | Camus Very Special Cognac | Gold |
VSOP – Single Cru
| Brand owner | Product | Medal |
| --- | --- | --- |
| Beam Suntory | Courvoisier Cognac VSOP | Gold |
VSOP – Single Estate
| Brand owner | Product | Medal |
| --- | --- | --- |
| Camus Cognac | Camus VSOP Borderies Single Estate Cognac | Gold |
VSOP – Premium
| Brand owner | Product | Medal |
| --- | --- | --- |
| Maison Boinaud | Cognac De Luze VSOP Fine Champagne | Gold |
| Pernod Ricard | Martell VSOP Aged in Red Barrels | Gold |
VSOP – Super Premium
Brand owner
Product
Medal
Pernod Ricard
Martell Blue Swift
Gold
Maison Boinaud
Cognac J Dupont Art Nouveau
Grande Champagne
Gold
Merlet
Merlet Brothers Blend
Gold
Camus Cognac
Camus VSOP Cognac
Gold
A de Fussigny
A de Fussigny Superieur
Gold
XO – Single Cru
| Brand owner | Product | Medal |
| --- | --- | --- |
| Cognac Frapin | Cognac Frapin XO VIP | Master |
XO – Single Estate
Brand owner
Product
Medal
Hermitage Cognacs
Hermitage 40 Year Old
Grande Champagne Cognac
Master
Hermitage Cognacs
Hermitage Eleanor 60 Year Old
Grande Champagne Cognac
Master
Hermitage Cognacs
Hermitage Grande Champagne Café 20 Cognac
Gold
Hermitage Cognacs
Hermitage 20 Year Old
Grande Champagne Cognac
Gold
XO – Premium
| Brand owner | Product | Medal |
| --- | --- | --- |
| Beam Suntory | Courvoisier Cognac XO | Gold |
XO – Super Premium
| Brand owner | Product | Medal |
| --- | --- | --- |
| Maison Boinaud | Cognac de Luze XO Fine Champagne | Gold |
XO – Ultra Premium
| Brand owner | Product | Medal |
| --- | --- | --- |
| Pernod Ricard |  Martell Noblige | Gold |
| Pernod Ricard | Martell Cordon Bleu | Gold |
| Pernod Ricard |  Martell XO | Gold |
| Maison Boinaud | Cognac J Dupont Art Deco Grande Champagne | Gold |
| Camus Cognac | Camus XO Cognac | Gold |