The Brandy Masters 2020 results
By Melita Kiely
While many people will automatically think of Cognac as being the epicentre of world brandy, our annual taste test showed that consumers who look further afield can find great examples.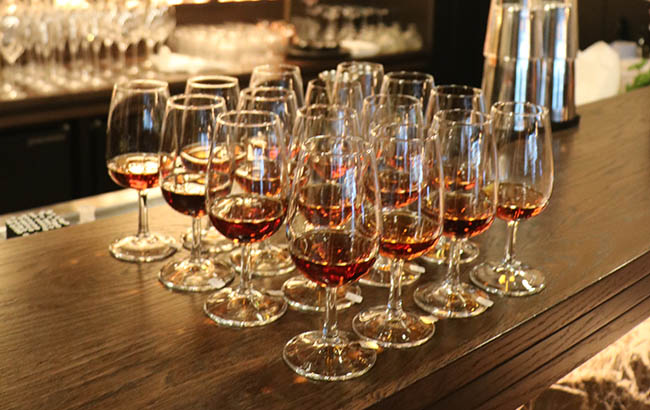 A throng of disruptive players has injected fresh life into the brandy category, which has long been overshadowed by its counterpart, Cognac. The category continues to premiumise as producers expand with cask finishes and unusual base ingredients. Our 2020 Brandy Masters assessed spirits from around the globe from big and small producers. The blind‐tasting competition took place on the same day as The Cognac Masters, and was assessed by: Matt Chambers, co‐founder of Whisky for Everyone; Evan Prousaefs, bar manager at The Leaf and Cane in London; Matt Neal, UK brand ambassador for Uncle Nearest; and me, Melita Kiely, editor of The Spirits Business magazine, and chair of the event.
QUALITY PRODUCTS
The competition got off to a flying start, with a Master medal awarded in the opening flight – Other French Brandies. The judges were hugely impressed by Bardinet's Brandy Beehive VSOP, which Chambers said had a "nice balance of woodiness, fruitiness and sweetness". Three Gold medals were also unearthed in the first flight and went to: "bright, peachy" Bardinet Brandy VSOP; "fresh, but complex" Bardinet Brandy XO; and "sweet and clean" Brandy Beehive XO.
"It's nice to see quality products coming from outside of Cognac," noted Neal. Chambers agreed, and added: "For most people, if you say 'French brandy' they think of Cognac. But this is showing that quality is happening in other parts of France. It was very impressive."
Next to take the taste test was a small flight of South African pot still brandy aged from three to nine years. A worthy Gold was given to Oude Molen VSOP Cape Brandy, which Prousaefs described as a "very solid" expression. "I felt the nose was full of pears and apples, as you'd expect," he added. "The palate was very smooth, with a slight pepperiness at the end and a hint of sweetness."
Chambers was equally taken by the brandy. He said: "It does show there are great products coming from a place that people don't think of as a traditional brandy‐making country. I loved the clean, vibrant quality – it was delicious, actually."
An eclectic mix of brandies from 'other regions' were poured for the judges next, which culminated in two Gold medals. The first Gold was presented to Brancoveanu VS, which was said to emulate "Jaffa Cakes" on the palate, along with hints of "toffee" and "dried fruits". The second Gold went to stablemate Brancoveanu VSOP, which had notes of "pastry, bakewell tart, sultanas" and "apricot jam".
This flight also saw five Silvers being handed to: Misty Lake, for its notes of "maple syrup and burnt popcorn"; Aldi's Baroque Brandy with its "wood varnish" aroma and "peppery palate"; Rumar, which had tastes of "dry spices and raisins"; Mavem, with "tons of caramel" and "rum‐and‐raisin ice cream"; and Brancoveanu XO, which was described as being "floral on the palate" with "fresh peach and toasted spice".
Reflecting on the flight, Prousaefs said: "It's good to see a category that doesn't have as many fluctuations as one such as rum; they were all distinctly brandy in their own ways. And it's good to see the category is at a high standard."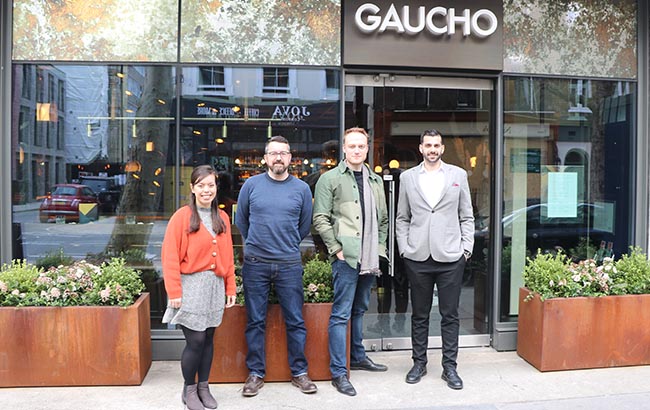 ROOM FOR IMPROVEMENT
However, while the judges enjoyed the brandies they sampled, they said there was room for improvement in the category. Neal offered some constructive feedback: "For me, this flight would be greatly improved if there were more terroir. It feels like a flight that's finding its feet – and that's a good thing. You can tell they're trying to do things differently, and there's room to grow."
With the tasting completed, the Brandy Taste Master 2020 title was awarded to Bardinet's Brandy Beehive VSOP, which the judges were equally enthusiastic about. "It's really smooth, with lots of flavour right away," noted Prousaefs. Taking stock of the competition, the panel agreed there is enormous potential for brandy to flourish. "Overall, there were some standouts with real potential," said Neal, "so it will be exciting to see what future releases will come from the wider brandy world."
Click through to the following page for the complete list of medal winners from The Brandy Masters 2020.
Other French Brandies
| Brand owner | Product name | Medal |
| --- | --- | --- |
| Bardinet | Brandy Beehive VSOP | Master & Taste Master |
| Bardinet | Bardinet Brandy VSOP | Gold |
| Bardinet | Bardinet Brandy XO | Gold |
| Bardinet | Brandy Beehive XO | Gold |
South Africa – Pot Still Aged 3‐9 Years
| Brand owner | Product name | Medal |
| --- | --- | --- |
| Oude Molen Distillers | Oude Molen VSOP Cape Brandy | Gold |
Other Regions
| Brand owner | Product name | Medal |
| --- | --- | --- |
| Alexandrion Group Romania | Brancoveanu VS | Gold |
| Alexandrion Group Romania | Brancoveanu VSOP | Gold |
| Next Century Spirits | Misty Lake | Silver |
| Aldi Stores (Australia) | Baroque Brandy | Silver |
| Lostflavour, Unipessoal | Rumar | Silver |
| Lostflavour, Unipessoal | Mavem | Silver |
| Alexandrion Group Romania | Brancoveanu XO | Silver |