Lonewolf creates cactus and lime-flavoured gin
Scottish producer Brewdog Distilling has added a cactus and lime-flavoured gin to its Lonewolf spirits range in time for Cinco de Mayo celebrations next week.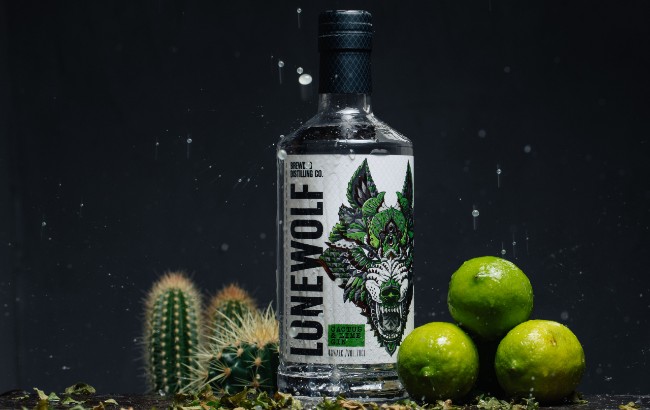 'Grain-to-glass' Lonewolf Cactus and Lime is made in Aberdeen, Scotland. It is "loaded with lime" before the juice of a pressed cactus and queen of the night (a fragrant cactus flower) are added to the mix.
The gin's botanicals include Scots pine, Tuscan juniper, grapefruit peel, lemon peel, lime, pink peppercorns, orris root, angelica, mace, cardamom, lemongrass, kaffir lime, almonds, coriander, lavender, cactus flower and cactus plant.
The expression is said to have citrus notes that complement a "strong juniper backbone", while the cactus adds notes of watermelon and lychee to enhance the zesty lime flavours.
Bottled at 40% ABV, Lonewolf Cactus and Lime Gin will be available to purchase from 5 May (Cinco de Mayo) online from brewdog.com. The expression will retail for RRP £26 (US$33) per 700ml.
Earlier this year, Brewdog Distilling unveiled its own shōchū, called Inugami.