Cocktail stories: Convoy
By Owen Bellwood
Music from the 1970s inspires the drinks at Montreal's Coldroom, but that doesn't mean the team will simply serve you 'whiskey in the jar'. The bar's general manager recounts the story behind the coconut-infused Convoy cocktail.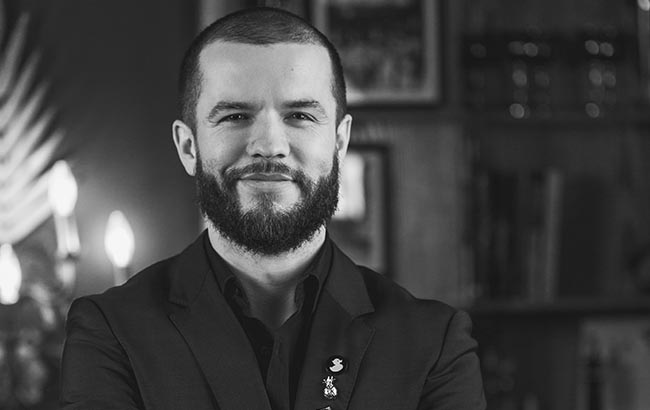 Since opening in 2016, Coldroom has made a name for itself by serving up some of Montreal's most innovative cocktails.
"Coldroom is full of surprises," says Daniel Boulianne, general manager at the Canadian venue (pictured). "Every part of the experience is mysterious and intriguing. This is a place for good times, good cocktails and good people."
The 65‐seat cocktail bar located in a former cold store in Montreal's Old Port has updated its seasonally rotating menu of '70s country and western music‐ inspired drinks to include cocktails full of winter flavours, such as coffee, chocolate and pumpkin spice. As well as the Buffalo Trace and Laphroaig‐based Black Road Road, and Green River, made with Sherry, orange liqueur, vodka, mint, mustard and lemon, The Coldroom's latest menu also features the Convoy.
Created by Boulianne and head bartender Aidan Lavoie‐Whittall, the Convoy is made with Botanist Gin, espresso, Martini Dry Vermouth, pineapple juice, toasted coconut and egg white. "I was on a trip when I tried a gin and coffee tonic, and thought 'the only thing missing is a bit of coconut flavour'," says Boulianne. "I worked the recipe until the Convoy became a reality."
According to Boulianne, "every ingredient adds one aspect of balance" to the Convoy, such as acidity from the pineapple, dryness from the gin and vermouth, a slightly spiced flavour from the toasted coconut and bitterness from the espresso. Boulianne says the resulting "toasted coconut Espresso Martini variant" was named in honour of the CW McCall song Convoy.
"Convoy was the song that inspired a team of police officers to call themselves the Rubber Duck Squad," explains Boulianne. It was this group of police officers that inspired the rubber duck logo that adorns the aprons of bartenders at Coldroom.
Click through to the next page for a list of ingredients and how the Convoy is made.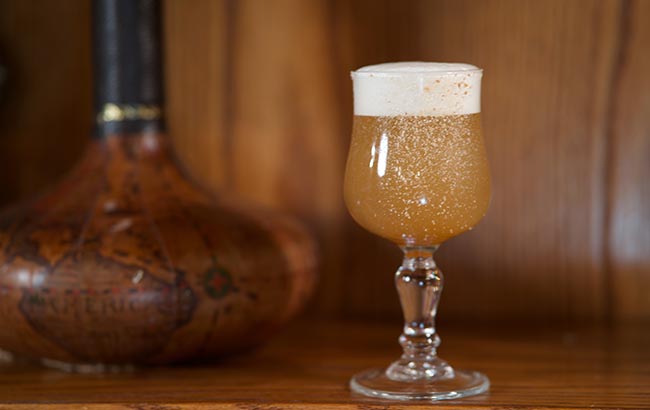 Ingredients:
25ml Espresso‐infused Botanist Gin
30ml Martini Dry Vermouth
25ml Pineapple juice
25ml Toasted coconut syrup One egg white
Method: Add all the ingredients to a cocktail shaker and dry shake without ice. Fill the shaker with ice and shake once again. Strain the cocktail into a chilled embassy glass dusted with toasted coconut.